Growing on the trend towards a cruelty-free lifestyle
Snuggled up to Australia's pristine east coast, Sanctum Skincare manufactures sustainable, organic, naturally derived skincare for the whole family. Itself a family owned and operated business, founder Greg had the entire product range accredited by The Vegan Society:
"The Vegan Trademark is our way of officially demonstrating our corporate belief that today's modern lifestyle and it's consumables do not need to contain any animal derivatives and we are aware that this philosophy is a growing trend among consumers. A highly valuable unique selling point, the trademark has had a definite positive impact on our business and enables us to build brand awareness and grow our customer base"
By enhancing existing formulas and expanding their product range, Sanctum will continue to drive its vision of a cruelty-free lifestyle by offering an affordable range of sustainable, organic, vegan skincare.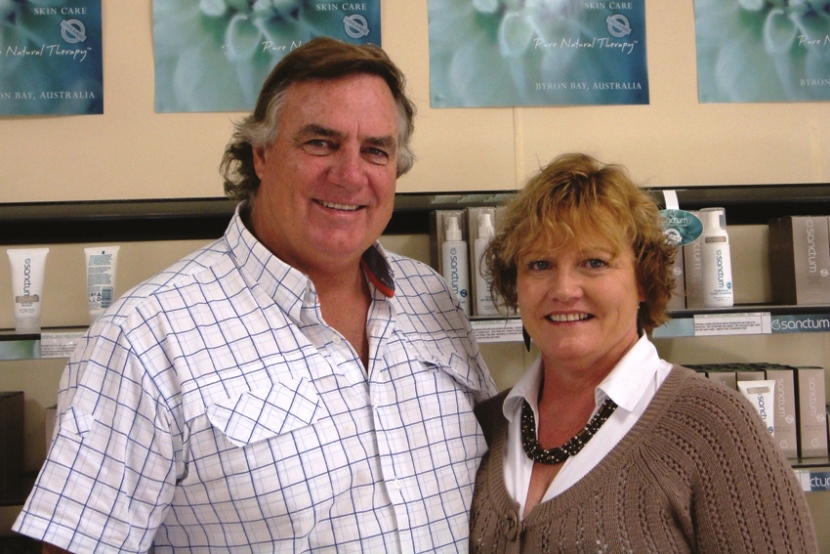 Greg and Jicky Milham, owners of Sanctum and founders of parent company Cawarra Cosmetics.