A healthy body for life
In the quest for good health and abundant energy, it's important to eat a wide range of plant foods.
We are facing an obesity crisis.  Many of us frequently eat nutrient-poor yet calorie-rich food, such as 'ready meals', which are also too high in fat, particularly saturated fats, sugar and salt. Fortunately, most vegan adults and children have a lower risk of developing obesity or type 2 diabetes.
A well-balanced vegan diet centred on lightly processed whole plant foods can be nutritious and high in complex carbohydrates, fibre and water: which may increase feeling full for longer. Adults, adolescents and vegan children generally have no trouble meeting protein requirements.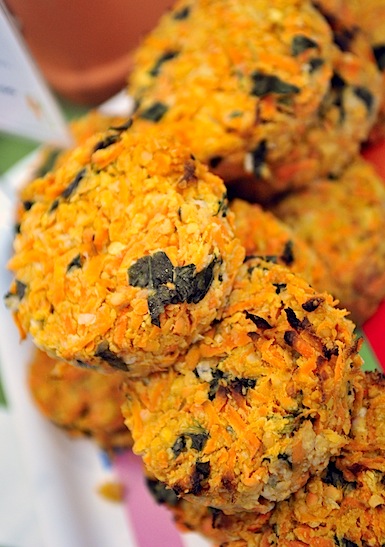 Plan your plant-based diet to include many different vegetables, fruit, whole grains, beans and pulses, and nuts and seeds, which provide most of the vitamins and minerals we need, as well as essential fats. Include good sources of omega-3 (alpha-linolenic acid) such as flax (linseed), rapeseeds, hempseeds, walnuts, soya beans, algae and their oils.
It is important to drink enough water and eat regular meals every day (don't skip breakfast!) and not to consume too many snacks in between meals.  A cupcake or a piece of vegan chocolate can be enjoyed in moderation. Some people have a sweet tooth so try fresh fruit, dried fruit or nuts and seeds instead. Apparently some vegans are known to have a salty tooth! Try different herbs and spices to make your dish exciting and healthier.
Diet is only one part of the puzzle
Adding a half hour or so of activity can be a great way to boost your mood, your energy and your overall health. We're not saying you have to slog it out at the gym though: exercise doesn't have to be a chore.
Find an activity you love...
Try to think about what gets you active and happy. Dancing around your living room, a brisk walk or bike ride (instead of taking the bus), tidying the garden and team sports all count and help you feel great.
Nutritious snacks if you're exercising hard include banana, avocado, dried fruit such as dates, figs and apricots, wholegrain peanut butter wholegrain and green smoothies - try a handful of kale or spinach with a little pureed fruit (not juice), other  veg, nuts or seeds and water or unsweetened plant milks.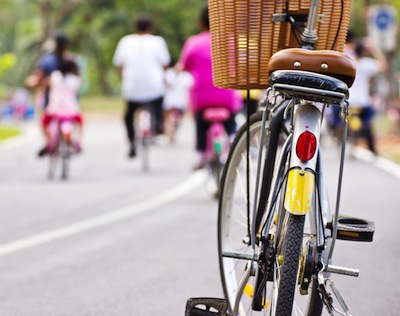 Some truly awesome athletes are vegan, including several Olympic medal winners across a range of sports. Check them out on our blog as well as here.
Lacking motivation?
If you struggle with motivation, why not try exercising with a partner or in a group? Even better, you could pledge to do a sponsored walk, run or swim to raise money for a good cause, like the work of The Vegan Society.
Find out more about getting fit and helping The Vegan Society at the same time in our 'Take action' section.