Born with a bang
Just V Show (originally V Delicious) have enjoyed amazing success from the very start. Their inaugural vegan and vegetarian show at London Olympia in 2013 saw nearly 21,000 people through the doors for the combined Just V and Allergy and Free From Show, while their 2014 and 2015 shows were similar successes.
Just V Show are passionate about providing visitors with an array of vegan products to sample and buy - and are keen for Vegan Society Trademark Holders to showcase their products prominently. They are excited to be working with increasingly more vegan businesses to bring exhibition visitors greater opportunities to discover vegan products.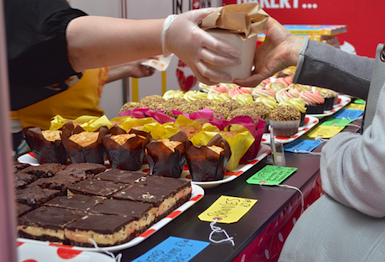 At their highly successful London show this summer, they played host to our Volunteer of the Year Awards, and put on a celebratory vintage 40s-themed tea party which was enjoyed by all.