Sustainable banking supports The Vegan Society
Many people consider banks to be a 'necessary evil'. Yet before you begin putting your money under your mattress, let us tell you about a better option.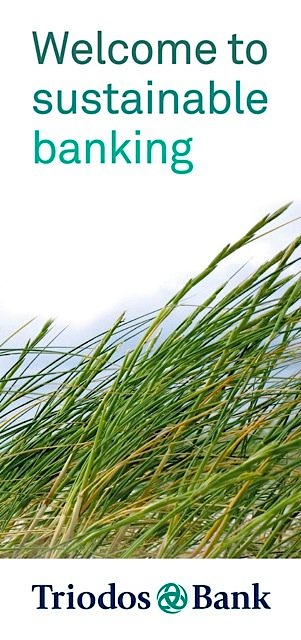 As vegans, we make conscious choices to avoid all animal exploitation. For this reason The Vegan Society has chosen to partner with Triodos Bank, a bank that makes conscious choices regarding who it does business with. Triodos makes money work for positive change by actively financing vegan restaurants and businesses and other sustainable organisations.
Unlike regular banks, Triodos publishes details of all the businesses it lends to, so that savers can see exactly where their money is being invested. Their list is filled with environmental, campaigning and social enterprise clients eg. vegetarian and vegan restaurant El Piano; the Fairtrade coffee and tea producer CafeDirect; and Ecotricity, the provider of green energy to UK households and businesses.
Save and Support
Why not save money ethically and support The Vegan Society at the same time? When you open a Triodos savings account from this page, Triodos Bank will donate £40 to The Vegan Society.