Web Officer
The Role
The role of the Web Officer is to assist the Senior Digital Communications Officer and Senior Web Officer in managing and maintaining The Vegan Society website and other digital projects.
As Web Officer you will:
Edit, create and update content on our website and for other digital projects (e.g., our VeGuide app).
Coordinate with colleagues to agree, maintain and develop content on the website.
Work with DotDigital and PowerAutomate to develop automated email campaigns and implement additional website functionality. (Training will be provided).
Create new sections of the website when required, such as for a new campaign.
Edit graphics for the website. Sourcing, resizing, and cropping images and ensuring images comply with our brand guidelines.
Liaise with external suppliers to keep our website and digital projects maintained.
Assist the Senior Digital Communications Officer and Senior Web Officer to maintain existing digital projects.
Work with the Senior Digital Communications Officer and other members of the Digital Communications team to report on the performance of our website, and other digital projects such as the VeGuide app.
Train staff on the use of our websites and digital projects.
Check our [email protected] email address for technical support queries and responding to them or forwarding to the relevant members of staff.
Cover social media moderation as required. (Training will be provided).
Support with the new website build project – reviewing, editing, and migrating content from our existing website to a new website built on the Umbraco CMS. 
Supervise volunteers and coordinate them to carry out tasks assigned to them. Providing regular updates on volunteer tasks to the Senior Web Officer.
To be considered as our Web Officer you must have:
GCSE's A - C grade or equivalent in English and Maths.
Experience with websites and a CMS
The Ability to create new pages and sections of a website using a CMS.
Experience with Google Analytics or equivalent service.
The ability to interpret data from services such as Google Analytics into meaningful reports.
Experience supporting staff or users of a website.
Appreciation of the ethos of a charities and businesses in the vegan sector
Knowledge of graphics editing software.
An understanding of how to report technical issues, relating to a website or digital project, in a clear and reproducible way.
The Vegan Society as an organisation values equality, diversity, and inclusion. We want to be an organisation that tackles any structural discrimination or prejudice. We are actively trying to increase diversity in our organisation and encourage applications from all sections of the community. We will offer an automatic interview to all candidates who meet our essential criteria and who identify as from an under-represented race or ethnicity or as deaf, neurodiverse, or living with disability.
Salary and Hours
This is a full-time (37.5 hours per week) role with a salary of £24,372–25,863 per annum.
How to Apply
Please fill out the job application form.
The application deadline is 9am Friday 14 January 2022
Interview dates TBC
CVs cannot be accepted. No agencies.
To discuss this job role please email [email protected].
Web Officer job description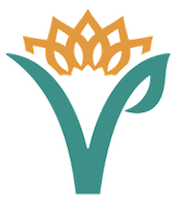 Recruitment Pack
---