Tuesday, 21 December, 2021
So, you've made the decision to embark on an exciting lifestyle challenge that's not only great for your health, but also for other humans, the planet and of course – the animals. But making this change, even if you're just trying it for a month, can seem daunting particularly when you may never have shopped for animal-free products before. Don't panic just yet – our guide to shopping vegan this Veganuary is here to make that transition as smooth and enjoyable as possible for you!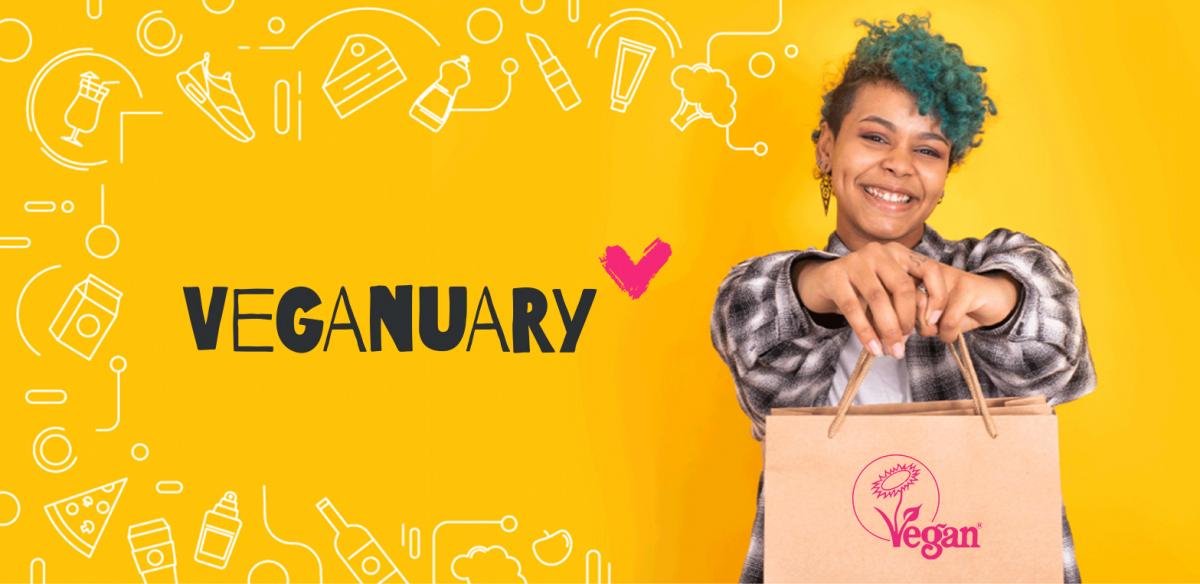 Look for the Vegan Trademark

The Vegan Trademark is The Vegan Society's product labelling scheme created in 1990 to make shopping simpler for vegans. Our trusted sunflower mark means that our team of experts diligently check products, working closely with brands and their suppliers to verify all ingredients and manufacturing processes meet our standards of no animal ingredients, no animal testing, and that cross-contamination is minimised as far as possible.
Sounds like a lot of work, right? We understand that not everyone has the time, resources, or ability to carry out this level of checks and so, when you're on your next shop or eating out/ordering in, look for the Vegan Trademark on products and menus. It means you can shop with ease and the confidence that we've done the hard work. We now have almost 60,000 products certified by the Trademark so it's easier, more accessible and becoming more affordable than ever to be vegan. If ever there was a time to make the change – it's now!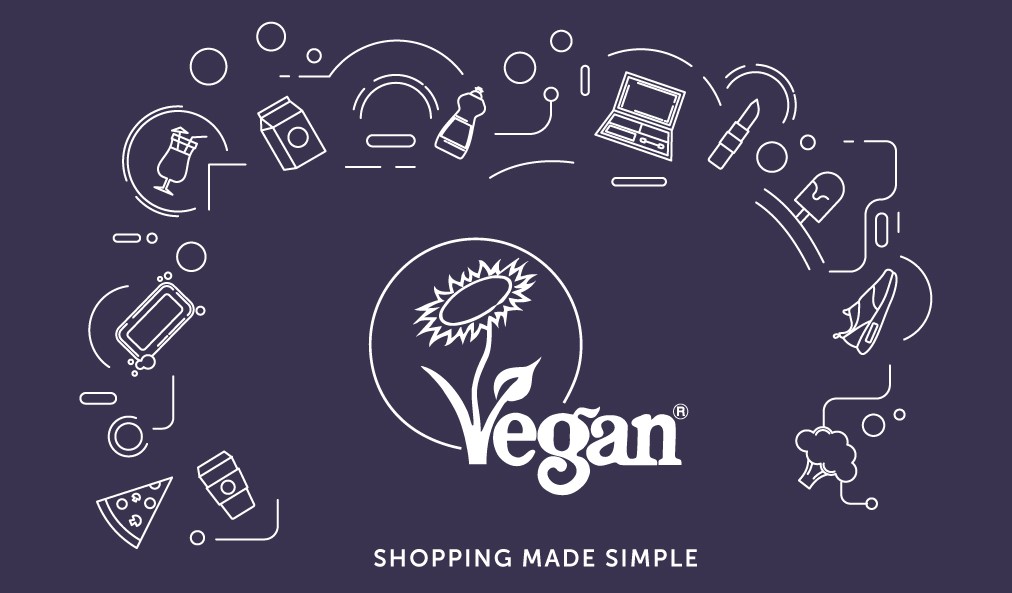 Shopping for food and drink

Shopping for food and drink might seem the simplest: no meat, fish, dairy or eggs, right? There are some non-vegan ingredients that can sneak into the most unexpected of places however, or ingredients lists that aren't so easy to decipher! Again, here's where the Vegan Trademark is your quick and easy marker for which products are safe to go into your basket (or your food order). Aside from looking for our trademark, here are some other tips:
Whilst vegan products are increasingly being placed alongside their non-vegan counterparts to offer people a more ethical, sustainable and often healthier option, it's a good idea to look out for specific 'Vegan', 'Veganuary' or 'Plant-Based' aisles, as well as the 'Free From' aisle.
Supermarkets like Asda and Aldi have huge vegan ranges with many certified by us so these are some easy and accessible places to shop for many.
If you're eating out or ordering in, places like Wagamama, Costa, Burger King and now even Krispy Kreme have some great options.
Toiletries and cosmetics

These are often tested on animals as well as containing animal ingredients so it's important to look for the vegan sunflower either on the front or back of packaging. Keep an eye on your favourite toiletry and cosmetic brands' websites and social media where they often talk more about their vegan credentials. If they mention us - you're good to go! To get you started, check out our blogs on vegan Body Care, Cosmetics, Haircare and Period Care.
Fashion

The obvious materials to look out for to ensure you're buying animal-free fashion and textiles are leather, silk, fur and down. However, even claims of 'faux leather' can be misleading as these alternatives can sometimes be sprayed with leather particles as a finish to make the end product look more 'authentic'. For reassurance, look for the Vegan Trademark. Brands like New Look, Superdry, Gola, Blowfish, Kurt Geiger, George ASDA (and more!) all carry ranges certified by us. You'll often find our trademark on the website description and/or swing tag of the item. Brands will often have dedicated vegan pages too for products registered with us. You can learn more about vegan fashion in this blog.
Household

This may not be top of your list on things to veganise in your life this January, but if you wanted to throw yourself in fully, we have help on hand! With over 2000 vegan certified household products, from cleaning to bedding – you certainly have options. Find out more about verified homewares plus plenty of suggestions in our blogs on Household Cleaning and Homeware.
Have fun!

Whether it's your first foray into veganism or you've tried Veganuary a few times – don't forget to have fun with it! There are so many exciting products to try and ones you'll realise you were already using or buying that are vegan. You'll be surprised at just how easy it can be! If you accidentally slip up along the way, don't give up and give it your best shot. You'll be glad to have completed the challenge come February and you may notice how good you feel. To make things more exciting and to help others, make sure to share your Vegan Trademarked finds with us online and tag @vegantrademark on Instagram and Twitter.
There's further support and delicious recipes over at Veganuary who we're partnered with, our Easy Vegan Swaps blog, and make sure you're following our News page and @vegantrademark on social media for more product guides and exciting launches coming this January 2022. If you're already vegan, make sure to share this blog with any non-vegan friends and family who are taking part this year. It might also be a good time to remind them to ensure they're getting all their essentials with our vegan multivitamin, VEG 1.
Wishing you a wonderful and compassionate Veganuary and New Year!
By Vegan Society Brand Marketing Officer, Nishat Rahman.
Find out more about Veganuary 2023 here!
The views expressed by our bloggers are not necessarily the views of The Vegan Society.