Wednesday, 21 February, 2018
Vegan Society Dietitian, Heather Russell, shares some tips about supplementation, and explains why she decided to start using The Vegan Society's VEG 1 supplement.

I've noticed that attitudes towards supplementation vary a great deal. Some people dislike the thought of using supplements, whereas others happily take them, even if there's no nutritional need. As a general rule of thumb, I recommend focusing on eating a varied and balanced diet, and using supplements selectively.
After starting my vegan journey, it took me a while to sort out my supplementation approach. I want both new and long-term vegans to have access to the information that I wish I'd read at the very beginning.
Vitamin D

In 2016, vitamin D supplementation was recommended for everyone in the UK during autumn and winter as a minimum. Vitamin D3 is the form made naturally by our skin, and some evidence suggests that it is more effectively absorbed than vitamin D2.
I decided that year-round vitamin D3 supplementation would be a good idea for me because I spend a lot of time indoors or covered in sun cream, which limits my sun exposure and increases my risk of deficiency. I realised that the vitamin D3 in most supplements comes from animal fat. This was one of the reasons why I started taking VEG 1, which contains vitamin D3 from lichen.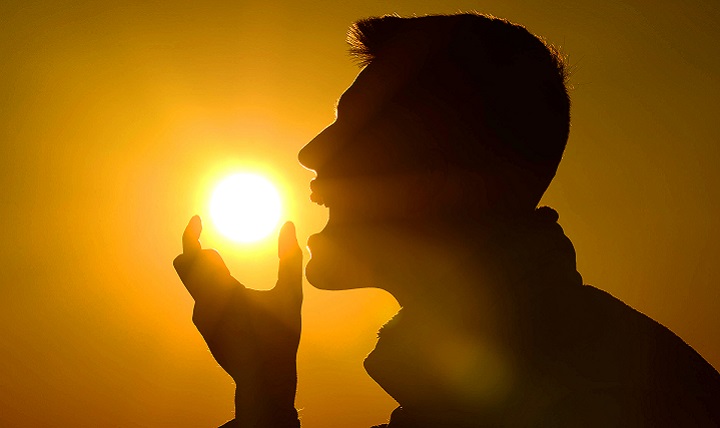 Vitamin B12

Although it can take years for the symptoms of vitamin B12 deficiency to develop in adults, they are serious, including anaemia and nervous system damage. The Vegan Society is working hard to share reliable advice about vitamin B12 and help vegans to be as healthy as possible.
It's essential for every vegan to obtain vitamin B12 from either fortified foods or supplementation. You might consume fortified foods without thinking about it, but consistently obtaining 3 micrograms of vitamin B12 from these sources on a daily basis requires careful planning. Some people find it convenient to use a supplement to guarantee an adequate intake of vitamin B12. After I decided to stop eating animal products, I started taking a weekly supplement and eating fortified foods, and these days, I use VEG 1 to supplement my daily diet with vitamin B12.
Research suggests that many vegans are either not familiar with advice about vitamin B12, or choose not to follow it. It's important to know that getting enough vitamin B12 does not just ensure that you avoid deficiency symptoms. Appropriate use of fortified foods and supplementation also optimises vegan health by keeping down the level of homocysteine in our blood. Elevated homocysteine has been linked to higher risks of heart and blood vessel disease and pregnancy complications. Research suggests that elevated homocysteine is a significant issue within the vegan community. VEG 1 contains additional B vitamins, specifically folic acid, B2 and B6, which work with vitamin B12 to keep blood homocysteine down, thus ensuring that there are no weak links.
Here at The Vegan Society, we regularly receive queries about claims that foods like chlorella, nori and shiitake mushrooms provide vitamin B12. None of them have met our standards. A safe source of vitamin B12 for vegans provides a consistent intake, and is proven to maintain vitamin B12 status in humans.
Iodine and selenium

Generally, plant foods contain low amounts of these nutrients, and the contents vary according to growing environments. My knowledge of iodine and selenium was definitely not up to scratch at the beginning of my vegan journey.
After becoming aware of the risk of iodine deficiency, I used carefully selected seaweed to increase my dietary intake. Later on, I realised that non-seaweed supplementation is a better option, which is another reason why I decided to use VEG 1.
Research suggests that avoiding iodine excess and ensuring a steady intake are important for thyroid health. Arguably, supplementation is the best way that a vegan can ensure a reliable supply of iodine for their thyroid gland, which produces hormones that control how fast our cells work.
There are several issues to consider in relation to seaweed consumption:
Like all plant foods, the iodine content of seaweed is not consistent
The daily upper limit set for iodine can easily be exceeded by eating certain types like kelp
Some types are contaminated e.g. hijiki contains a high level of arsenic
If you choose to get iodine from seaweed instead of a supplement, 4g of nori might meet the recommended daily intake, which equates to one and a half to two sheets. Please note that we do not recommend the use of seaweed during pregnancy, breastfeeding or childhood because it is critical to optimise iodine status during periods of development.
Regarding selenium, eating a couple of Brazil nuts daily might meet your target because they are an unusually rich source. Alternatively, you can take a supplement containing selenium. After learning more about vegan diets and selenium, I realised that my intake might not be adequate. I like Brazil nuts, but by this point I wanted to take VEG 1 for other reasons, and I knew that it would tick the selenium box too.
A few words about sugar

The sugar in VEG 1 helps to make it palatable and provides a stable and chewable base; a satisfactory alternative has not been identified. If you're concerned about the amount of sugar in each tablet, please note that it equates to a sixth of a teaspoon, and taking VEG 1 with a meal minimises the negative effect of the sugar on your teeth.
How to avoid forgetting a supplement

Even if you've decided to use a supplement, you might forget to take it on a regular basis. I'll finish this blog with a few tips about how to make it part of your daily routine:
Keep it visible
Consider using a pillbox with compartments for each day of the week
Take it with the same meal every day
Set a reminder on your phone OR use a goal setting app to keep you on track OR if you live with someone, ask them to remind you
You can find out more about VEG 1 here. 
The views expressed by our bloggers are not necessarily the views of The Vegan Society.