A quantum leap in plant-based cooking! Many vegans desire foods they can sink their teeth into—a bite with substance that leaves them feeling satisfied. Others miss the flavour of their cultural tradition.

Those cravings can now be put to rest. Vegan cooks everywhere are about to experience a new dimension of possibilities thanks to chef Skye Conroy's culinary masterpiece CRAFTING SEITAN: Creating Homemade Plant-Based Meats. With detailed instructions and mouthwatering food photography throughout, this guide is a welcome introduction to cooking seitan (aka "gluten meat" or "vital wheat gluten") and showcasing its versatility.
Skye Michael Conroy began his journey as a vegan chef as a hobby, but he evolved as he studied the culinary arts in depth. In 2014, he received the plant-based professional certificate of completion from Rouxbe Cooking School, taught by chef Chad Carno. For more information, visit thegentlechef.com.
"Ending the suffering of factory farmed animals will always be the issue nearest and dearest to my heart. Cooking is my activism and targets the individual by teaching how to change lifelong dietary habits through the replacement of animal products with those derived from plants. My goal is to make this dietary transition easier, enjoyable and sustainable for anyone willing to make the change."

— chef Skye Conroy
You can find Sky Michael Conroy on Facebook and on The Gentle Chef Facebook group.
CRAFTING SEITAN is available to purchase from UK-Amazon, Publishers Group UK and all local bookstores.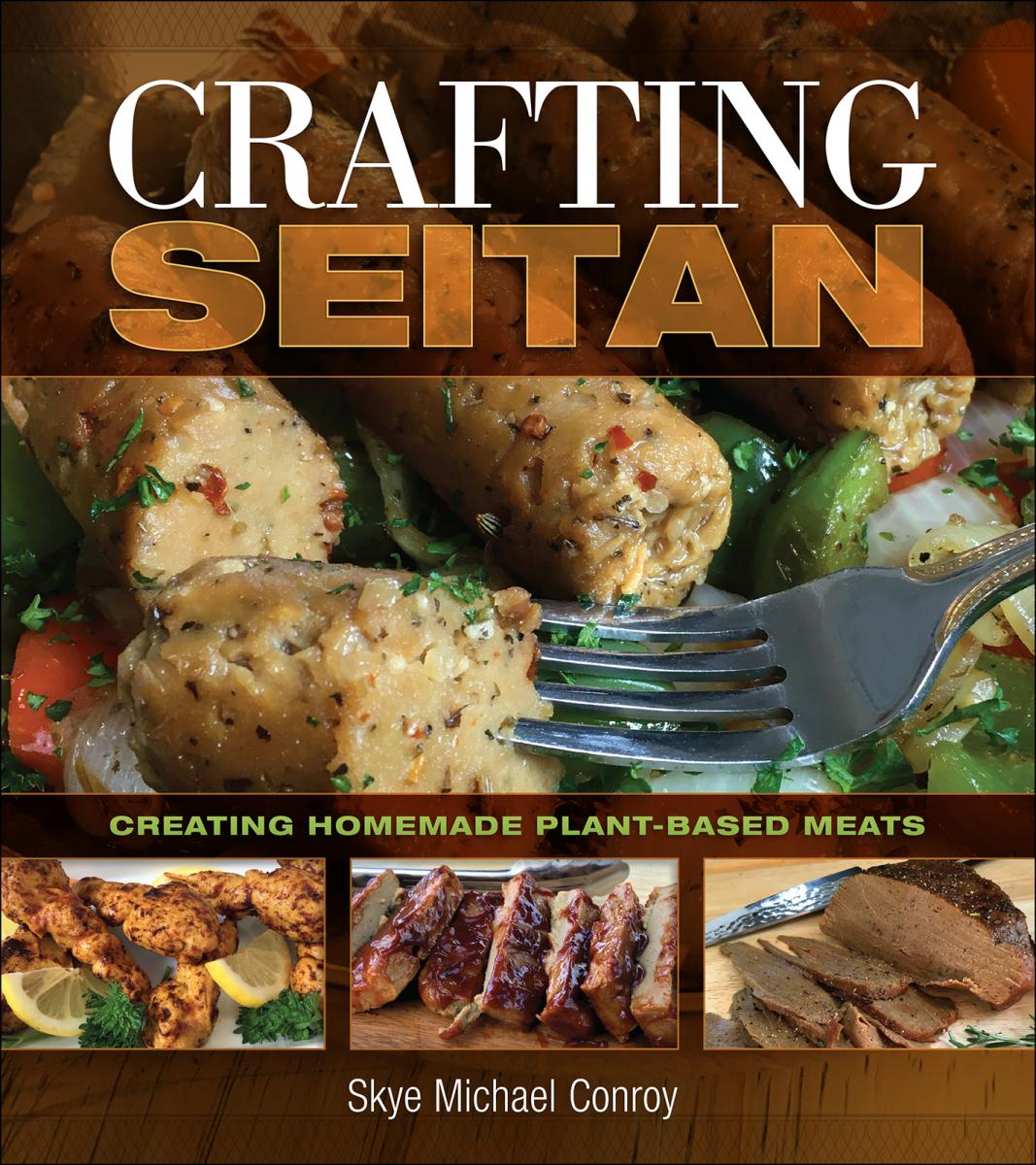 To be in with a chance of winning, simply enter in your email address below.

UK 18+ only. Normal exclusions apply. Closes 10am 10.06.21. 2 x prize winner to each win chef Skye Conroy's Crafting Seitan cookbook. Winner/s randomly selected and notified by email within 14 days of the closing date. For full terms and conditions click here. Promoter: Vegan Society. Supplier: Book Publishing Company.