A new report, published by the UK's leading vegan charity, reveals that shoppers are confused by labelling on beauty and cosmetics products; less than half of people understand what cruelty-free means (48.7%) and only 30% of people fully understand what vegan means in cosmetics.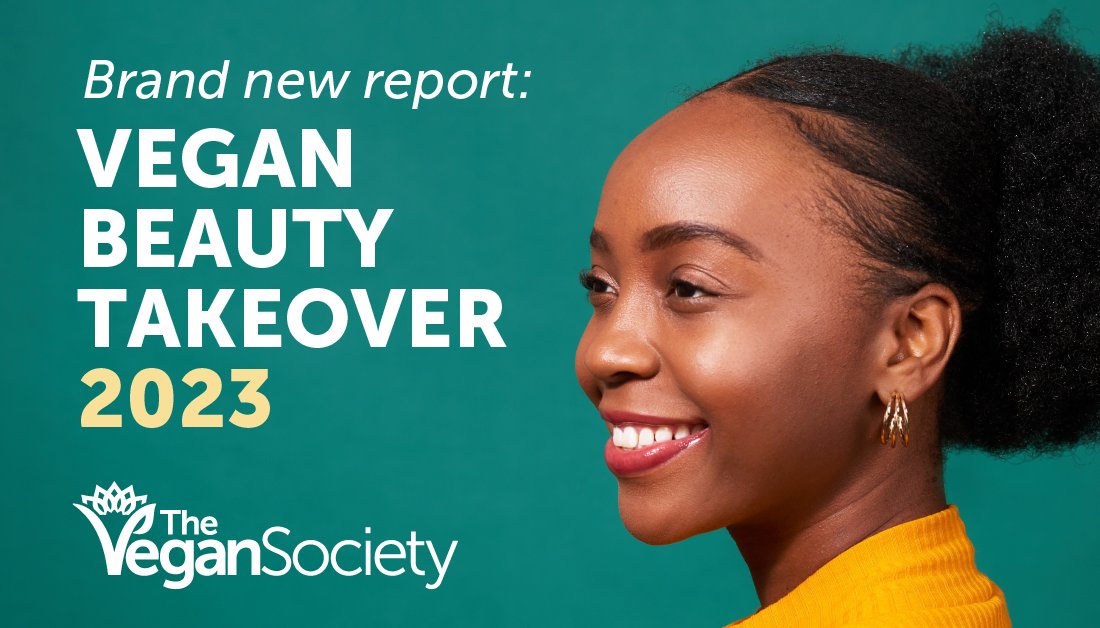 The Vegan Society's Beauty Takeover Report 2023 updates the data collected for their 2021 report and explores consumer perception of how animals are used in the cosmetic and toiletry industry as well as the growing demand for vegan products. 
The vegan cosmetics market is currently valued at $16,867 million, and, fueled by "increased awareness of ethical and environmental concerns, as well as a surge in demand for cruelty-free and sustainable products", it is set to be worth $30,493 million in 2033[1]. 
Despite growing interest in cruelty-free and vegan products, The Vegan Society's report has revealed that consumers remain confused around terminology. 37% of shoppers said that they were 'somewhat confident' when asked 'How confident are you at identifying animal-derived ingredients within your cosmetics and toiletries?', whilst a total of 43% said they were either 'not very confident' or 'not at all confident'.  
Unfamiliar terminology on product packaging can mean customers are unaware that they are purchasing something with animal-derived ingredients, with companies often listing ingredients under their botanical or Latin names. Ingredients from animals, including sheep, insects, beavers and whales are all widely used in cosmetics, with terms such as ambergris, cochineal dye, lanolin and shellac examples of animal-derived ingredients that may go unnoticed as animal products on a beauty product ingredients list. This, combined with a lack of regulation around what constitutes a 'vegan' or 'cruelty-free' product, can make for a confusing marketplace for those wishing to buy ethical cosmetics.  
Vegan and cruelty-free claims are found widely on toiletries and cosmetics, but despite this, the majority UK consumers do not fully understand what these terms mean. Under half (48.7%) of those surveyed by The Vegan Society selected the correct definition of 'cruelty-free' — a product that has not been tested on animals — whilst fewer still (30.1%) identified that the term 'vegan' means a product that contains no animal products and has not been tested on animals.  
The society, which has expressed that it's "worrying" that consumers do not fully understand the meanings of these terms, is urging brands to help shoppers make informed choices by being more transparent about their use of animal ingredients and ultimately move away from the use of animal products entirely: 
"Shoppers should know exactly what they are purchasing, which is currently being hindered by confusing labels and ingredient names. We also encourage brands that do have vegan credentials to be more vocal about it. Our data indicates that most shoppers don't fully understand the vegan label, so we urge you to use your products, websites and social media to tell your customers exactly what it means to be a vegan-certified brand." 
To find out more, read the Beauty Takeover Report 2023 in full.  
The Vegan Society's research was based on an anonymous survey ran on Attest to a nationally representative audience of 1000 people. The survey consisted of four questions, repeated from the society's 2021 survey on the same topic. Those who purchased cosmetics and toiletries at least fairly regularly were qualified into the survey. Data was collected for age, gender and home region.