Urgent calls for greener businesses
You'd have to have been living under a rock the last decade to have missed the increasingly urgent discussions on climate change, environmental damage and the worsening state of our planet. Your rock might even have been flooded or subjected to other extreme weather. What does this have to do with veganism though?
We're glad you asked.
World meat production has quadrupled in the past 50 years and farmed animals now outnumber people by more than three to one. If these numbers continue to increase as more of the world's countries adopt unsustainable, meat and dairy-heavy diets; then global warming, deforestation, water scarcity, widespread pollution and species extinction will also continue to increase.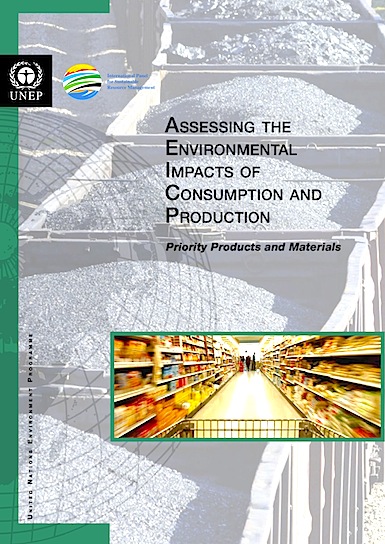 Simply put, our planet cannot feed both increasing human and increasing farmed animal populations.
So if you're trying to reduce your car use, limit the amount of water you use, become more energy-efficient, and generally lessen your environmental impact - it makes sense you should also look at the most significant factor contributing to your personal carbon footprint: what you eat. 
Food for thought
According a study of environmental damage by the United Nations Environment Programme (UNEP), global sustainability will only be possible if more people adopt a plant-based diet. The 2010 report, Assessing the Environmental Impacts of Consumption and Production: Priority Products and Materials, provides an informative breakdown of environmental pressures and their causes, along with recommendations on what we can do to begin reducing such environmental impacts.
In a nutshell, the report states that a global shift away from eating meat and dairy is the only way to make substantial progress toward stabilising the global environment.
This puts vegan diets in the spotlight when it comes to planning for the future. Agriculture tops the list of priorities for an environmentally sustainable 21st Century, as reported by The Guardian after the above report was published. Vegan meals prepared with basic ingredients are the least expensive and most sustainable way of producing nutritious food.
Veganism is the solution
In a plant-based economy, not only would we see an end to expensive subsidies for animal farming industries, but we would save large amounts of money currently wasted on preventable diseases associated with meat, dairy, and egg consumption; such as heart disease and diabetes. Now that's got to be worth a few minutes of your time browsing our website!
Be a part of it
The Vegan Trademark is the gold standard when it comes to supporting veganism, informing consumers a product is 100% vegan and building confidence in that product.
Since you're here...
...please join us as a member and support the vegan movement from just £2 a month. Since 1944, our members have been integral to supporting us as we spread the vegan message, help vulnerable vegans in need and work with institutions and governments to turn the world vegan. As a reward, you'll receive over 120 vegan-friendly discounts, The Vegan quarterly magazine, access to a community of vegans and much more.