These easy oat and raisin cookies are healthy, quick to make and taste great. Serves 12.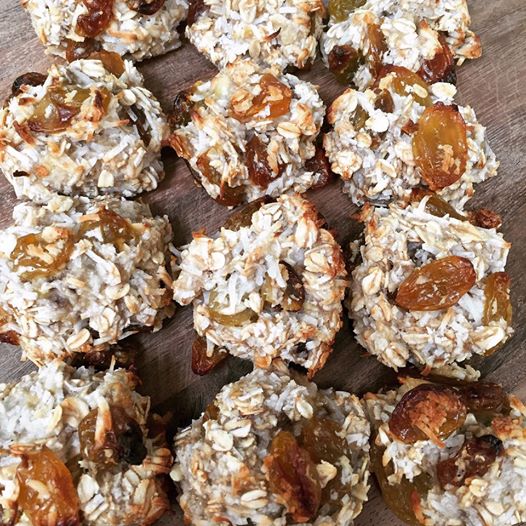 Ingredients

1 cup (90g) gluten-free oats
1 cup (150g) golden raisins
1 cup (93g) shredded coconut
2 bananas, mashed
1/2 cup (125ml) coconut milk
Method

Preheat oven to 170 degrees Celsius and line a baking tray.
Combine all ingredients in a medium sized bowl.
Using your hands, form balls and place them on the prepared tray (the mixture will be running, so be careful).
Bake in oven for 15-20 minutes, or until cookies are brown and firm to the touch.
Leave to cool and enjoy!
Recipe and image by Lancey Morris of sweetlancey.com