We work towards results we can measure

Change takes time

Veganism is the new buzz word and is rapidly becoming the viable and exciting lifestyle of choice for many, and this is no accident. Progress doesn't happen overnight but over many years. Our skilled and talented staff continue to dedicate their time and energy to ensure we make the world a better place for all living things both now and in the future. This is done by working tirelessly in partnership with others, which gradually leads to changes in public perception and in people's behaviour.
Steady progress 

Below are the six areas of work that link our day-to-day activity with our goals, mission and vision. We develop practical plans approved by Council at the beginning of each financial year. These annual programmes fit in with the six areas below, and push us closer to our overall goals. See our recent accomplishments in our 2020 Annual Review.
1.  We will influence policy and decision-makers in the following areas

Veganism being upheld as a protected belief and respected in public institutions
The inclusion of vegan nutrition and veganism as a protected belief in education and relevant curriculum change at all levels
Adequate labelling of vegan food and other products throughout the EU
The awarding of subsidies for transition to plant-based agriculture
Practical support for farmers and growers interested in transitioning to plant-based agriculture
Being a strong voice for businesses producing vegan products and providing vegan services and catering
Strategic partnerships and networks of researchers influencing public nutrition advice
Advocacy for better vegan nutrition and increased number of vegan options for older vegans, hospital patients, pupils, prisoners, etc.
CPD-accredited courses on vegan nutrition for health professionals
Producing evidence on the benefits of vegan nutrition, agriculture and socio-economic and political implications of animal use and veganism.
2.  We will raise awareness so that more people question the use of other animals for human purposes (by means of our app, the Vegan Pledge, public talks, events etc.)

Changed attitudes to animal use show more sympathy for other animals and reduced support for animal exploitation
Reduced reliance on other animals and products derived from them, and increased use of alternatives to the use of animals
More research and studies about veganism
More favourable portrayal of veganism in the media.
3.  We will raise awareness so people care more about the environment in relation to food production and consumption

Improved awareness about the link between environmental damage and 'animal farming', and increased desire to reduce the consumption of products derived from other animals
Changes in policy within not-for-profit agendas with regard to reducing the negative impacts of 'animal farming' on the environment, food availability and security
Policy makers promoting sustainable plant-based agriculture in biodiversity programmes
Introduction of measures to reward production and consumption of plant-based products and disadvantage imported and domestic animal products.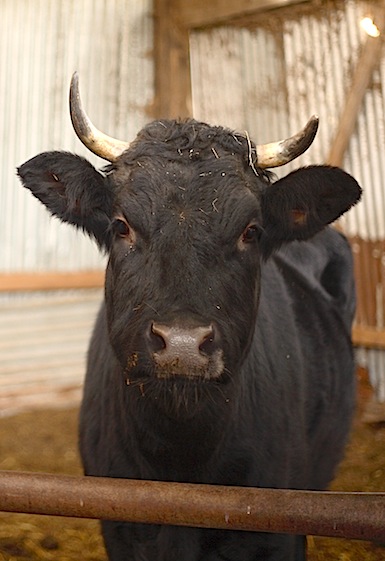 4.  We will raise awareness so people demand action about human justice issues related to the use of other animals

Contribution to global food security campaign
Collaboration with plant-based and other like-minded national and international development organisations
Changes in foreign policy and DFID to include a focus on and funding of plant-based agriculture initiatives
Enabling support for local sustainable stock-free agriculture.
5.  We will promote veganism as a positive and healthy lifestyle, and encourage the development and use of vegan alternatives to all commodities derived from animals, thus increasing the number of citizens using vegan products

Increased knowledge of vegan products and how to be healthy on a balanced vegan diet
Enhanced brand awareness of the Vegan Trademark
Increased number of companies carrying Vegan Trademark registered products
Increased market share of vegan products with supermarkets, retail outlets and caterers.
6.  We will build a strong worldwide network that is competent and proactive in addressing vegan issues in an efficient and appropriate manner

The Vegan Society supports vegan societies and initiatives in the UK and other countries and shares news and updates
Local UK and international contacts have received basic training, development and support in vegan nutrition, health, outreach and organisational development, organise vegan outreach initiatives, and share their expertise with others
Enhanced brand awareness of The Vegan Society, its history and logo internationally
Organisational development of The Vegan Society including improved governance structures, investment in staff and increased fundraising.