What is the Vegan Trademark?
In 1944 The Vegan Society created the word 'vegan' - our Trademark is the authentic international vegan standard that bears its name. Products registered with the Vegan Trademark are free of all animal ingredients and animal tested ingredients. The Vegan Society details a number of criteria that must be met before a product can be registered with the Vegan Trademark. 
Why buy Vegan Trademark products?
Convenience
When you buy products carrying the vegan sunflower, you know right away that the world's leading vegan authority has checked that this product or service is free of animal ingredients and testing. No more reading ingredients lists, no need for you to contact companies. Shopping made easy.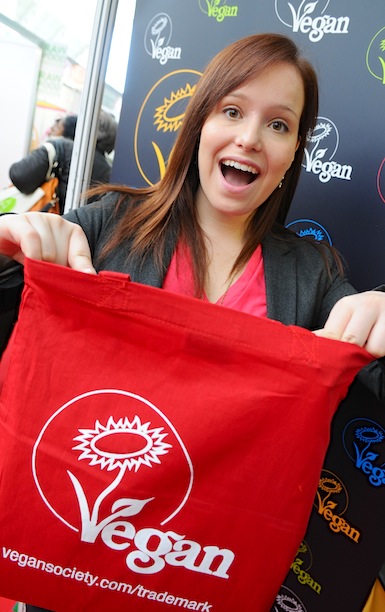 Demonstrate demand
Supporting our Trademark is the best way to prove to companies they stand to benefit from registering their vegan-friendly products and services with us. It's the best way of demonstrating a very real demand for ethical, vegan products.
Support us
Companies registering products and services with the Vegan Trademark helps fund the work of The Vegan Society.
Exposure
Our Vegan Trademark introduces people to vegan living - the only way of living good for humans, animals and the planet.
How you can help
If you believe that a vegan-friendly product that does not bear the Vegan Trademark would benefit from clear labelling subject to stringent checks and attention to detail by our staff, then you can email the company directly to ask them to register their product(s) with us. If a product does not appear to be vegan but would be so minus one or two easily replaceable ingredients, you can also email the company asking them to change the recipe to make the product more accessible.