Join us for one of the UK's longest-standing half marathons in Glasgow!

Thank you for your interest in participating in an event on behalf of The Vegan Society. Please note that due to Covid-19 The Vegan Society has had to place some staff on the Job Retention Scheme.  As a result of this temporarily reduced staff capacity and uncertainty over whether mass participation events will be able to run in September, it may be a few weeks before you hear from anyone regarding your registration. Please bear with us during this uncertain time and one of our team members will be in touch as soon as possible.
Date: Sunday 4th October 2020
Registration fee: £20
Sponsorship Target: £200
First established over 40 years ago, this 13.1 mile run through Scotland's most populous city is a brilliant way to experience Glasgow's vibrant and welcoming personality.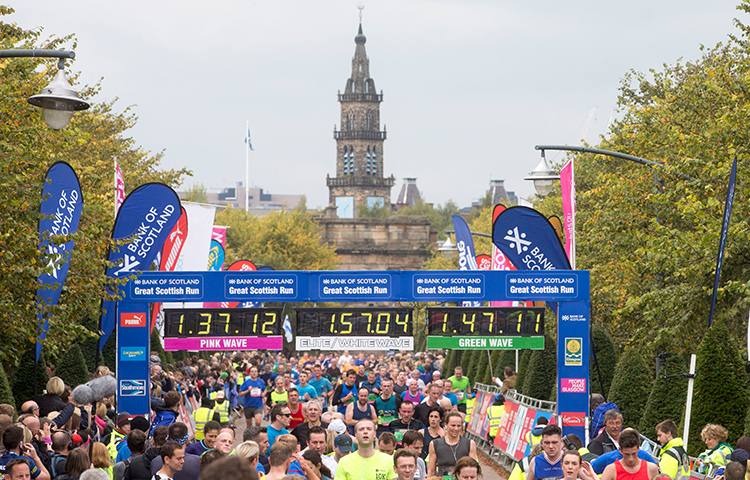 Any money you raise through your sponsorship will help us continue our important work, campaigning for better provision for vegans, supporting existing vegans and reaching new audiences with our messages about the benefits of veganism. In turn, you will play your part in saving the lives of thousands of animals and making the planet a better place to live.
If you choose to become a part of The Vegan Society's team, we will support you every step of the way, by providing: 
Fundraising tips to help you raise as much sponsorship as possible 
Training tips and advice
A dedicated staff member to support you and answer any queries directly
The Vegan Society branded running vest
If you have your own place in the run you can still choose to raise sponsorship for The Vegan Society, just get in contact and we'll still support you all the way to finish line.
For more information, please contact Ruby on 0121 323 1802 or ruby.jones[at]vegansociety[dot]com.