Change your bank and help The Vegan Society
Would you like to save money in a more ethical way and support The Vegan Society at the same time? Now you can! Open an account with Triodos Bank today and when the balance of your account reaches £100, Triodos will donate £40 to The Vegan Society.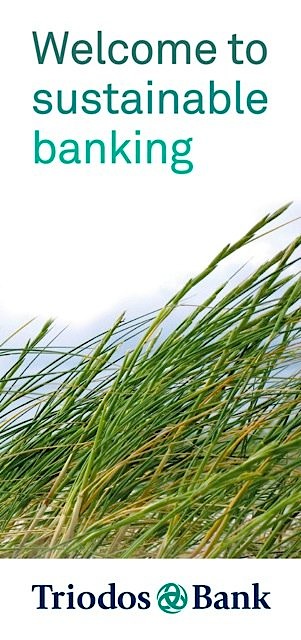 Triodos is a different kind of bank
It actively finances people and organisations working to make the world a better place culturally, socially and environmentally, including vegan businesses
It believes in transparency and ensures you're always made aware of how your money is used
It supports The Vegan Society.
Triodos Business Development Manager, Tom Owen, has taken the Vegan Pledge during World Vegan Month:
"I don't want to sustain a system that causes harm when there is a perfectly good alternative that doesn't put me at a disadvantage."
Remember to visit Triodos Bank today and begin saving with a more ethical, supportive bank.