Speaking out for humans and non-humans in the European Union.
Please visit the right-hand column for regional information on how you can advocate for animals within the EU.
Will your MEPs end harm to animals? 
We asked candidate MEPs (Members of the European Parliament) the following question: "We all teach our children that it is wrong to harm animals. What steps will you take to end harm to animals, if you are elected to serve as a Member of the European Parliament in 2014?"
Ahead of UK European Election day, Thu 22 May 2014, we also sent each of them our MEP Candidate questionnaire. See the responses we received HERE.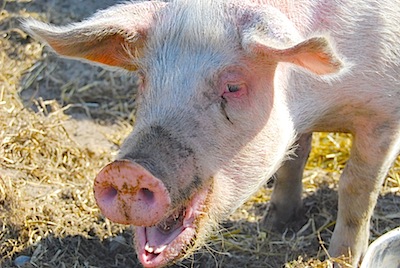 Policies promoting veganism
The Animal Welfare Party policies of interest to vegans include:
Raising the moral and legal status of all animals
Promoting healthy, plant-based lifestyle initiatives through public health and education campaigns
Re-directing EU subsidies (currently averaging €50 billion per year) away from fisheries and livestock farming and into plant-based agriculture
Phasing out animal experimentation with binding targets for reduction, combined with funding plus real support for alternatives.
The Green Party of England and Wales and the Green Party in Northern Ireland have a shared Animal Protection Manifesto. Commitments of interest to vegans include:
Encourage the reduction in consumption of meat, dairy and other animal products; with promotion and education around alternative diets, recognising that animal-free diets can be devised and followed for every life stage
Greens strongly support the introduction of an animal welfare framework law, covering all categories of animal that are subject to some form of human control – including companion animals, exotic pets, farmed animals and captive wild animals – which will demonstrate that the EU is serious about animal protection.
There is a Common Manifesto for the European Green Party, of which the Green Party of England and Wales, the Scottish Green Party and the Green Party in Northern Ireland are all members. Policies of interest to vegans include:
Greens in the European Parliament are at the forefront of legal and political moves to provide ever-increasing standards of well-being for all sentient beings.
More information
Your rights in Europe: the Charter of Fundamental Rights of the European Union, Article 10 'Freedom of thought, conscience and religion' affords the right to manifest our vegan philosophical beliefs, in teaching and practice; and Article 21 'Non-discrimination' prohibits discrimination against vegans. Find out more here. 
What difference do Members of the European Parliament (MEPs) make to your life and the lives of non-human animals? Find out more about the European Parliament and the EU through VoteWatch Europe, an independent organisation working for greater transparency within the European Union.
The Electoral Commission is an independent UK body that also sets down rules for registered charities such as The Vegan Society during elections like the European Parliament Elections 2014.
Find out more about your right to live vegan.