Volunteer at Vegan HQ 
Would you like to contribute to the smooth-running of The Vegan Society's headquarters? Do you need charity sector experience? If you're local to Birmingham (UK) and are able to spare a few hours each week, please give us a shout - we'd love your help.
Some of the many benefits of working with us in the office include: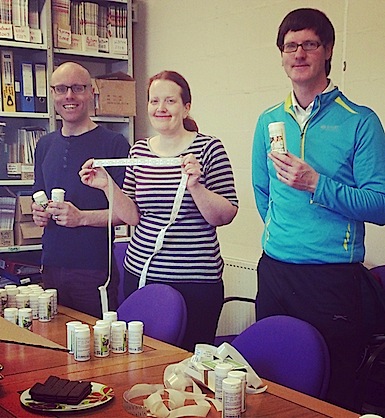 enjoying new experiences (previous office experience not required)
acquiring new skills
gaining valuable knowledge about the daily operations of a small charity (great if you're interested in a charity sector career)
being treated as a respected member of our office team with the responsibility of managing your own tasks
helping yourself to free tea and coffee, as well as numerous little treats shared by staff – vegan cupcakes anyone?
contributing in a very real way to the work we do to the benefit of animals, people and the environment
Some of the things you can help us with in the office include:
selecting, packaging, and posting leaflet requests
preparing membership packs
packaging and posting orders from the webshop
typing up information from completed questionnaires
scanning, photocopying and printing
helping us to prepare for events
helping with specific projects and activities
Sound good? Sign up now
Some of our volunteers have successfully moved on to full time employment as result of their experience with us. If you'd like to join us in the office as a volunteer please fill out the form at the bottom of this page.