Monday, 12 February, 2018
Why we need to get real about the future of veganism and talk about it in an honest and civil way - by Andrew Davidson

Our digital ideas event, The Vegan Society Talks is just around the corner. This year we will be joined by a number of influential vegans to discuss the future of veganism, which will hopefully lead to further discussion, enabling us to better prepare ourselves for the challenges ahead.
At first glance, the future of veganism looks positive; we have certainly seen a boom in western, developed countries in recent years. In the UK alone, the number of vegans increased by two thirds from 2006 to 2016 (i), representing around 1% of the population. It is suggested that 6% of Americans are vegan (ii).
However, despite the growth of veganism in the west, the global consumption of land animals is still skyrocketing. In 1961, 71 million tonnes of meat was produced (iii). In 2014 this figure was 317 million tonnes, this represents over 60 billion land animals. 
The rise in the production of meat can be attributed to many factors, with every continent contributing to the demand. The global rise in population is certainly a major factor, combined with a general rise in living standards in developing countries which has made meat more accessible to a greater number of people. Global meat consumption is set to rise by 73% by 2050 (iv).
| Continent | 1961 | 2014 | Rise |
| --- | --- | --- | --- |
| South America | 6.52 million tonnes | 41.45 million tonnes | 535% |
| Noth America | 17.99 million tonnes | 46.95 million tonnes | 160% |
| Europe | 30 million tonnes | 59.37 million tonnes | 97% |
| Asia | 9.05 million tonnes | 135.71 million tonnes | 1399% |
| Africa | 3.91 million tonnes | 18.58 million tonnes | 375% |
| Oceania | 2.3 million tonnes | 6.79 million tonnes | 195% |
| Central America | 1.23 million tonnes | 7.8 million tonnes | 534% |
The increase in meat consumption in Europe and North America correlates with the growth in population. The worldwide population has risen from 3 billion in 1960 to 7.8 billion in 2018 (v). The rise in meat consumption in Asia in particular, has been staggering; increasing by 1399 %. This is mainly due to the hundreds of millions who are becoming a part of an emerging middle class in China and surrounding countries. Meat is now far more readily available and the number of consumers is higher than ever. In 1982, the average Chinese person ate just 13kg of meat a year, today that figure is 63kg a year (vi).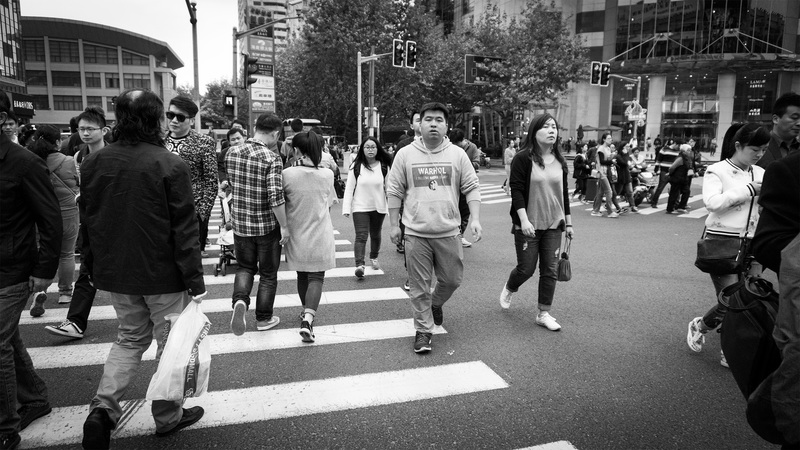 These trends are likely to continue. The human population is set to reach 9.7 billion in 2050 and countries like China, India and Nigeria are continuing to see large expansions of economic growth (vii).
"10,000 years ago, humans made up 1% of the weight of vertebrate land animals: the rest were all wild. Today, wild animals make up just 1%. The other 99% is humans, farmed animals and pets" (viii).
We asked those who signed up to The Vegan Society Talks to answer the following question; "Which of the following will make the biggest contribution to the world turning vegan?"
The results are in.
Category
Percentage

Percentage

(without consumer demand)

Consumer demand
35%
 
Plant-based alternatives
17%
26%
Vegan charities
9%
14%
Documentaries
8%
12%
Government
7%
11%
Farmers
6%
9%
Cultured meat
5%
8%
Celebrities
4%
6%
Something else
4%
6%
Vegan events
3%
5%
Environmental charities
2%
3%
It's no surprise to see consumer demand at the top of a poll conducted in a consumer-led democracy. If the demand for products like plant-based burgers increases, so too will the production of that product. However, in non-capitalist societies like China, does consumer demand matter so much? In 2016 China announced plans to cut meat consumption by 50% (vi). This was a state directive that goes against consumer demand. It was made for environmental and health reasons. "Last year China signed a $300 million deal to purchase meat grown in a laboratory in Israel in a deal that could open a lucrative floodgate for vegan food manufacturers into the world's most populous country" (ix).
Although consumer demand may have a significant influence on the adoption of veganism in capitalist systems; in non-capitalist systems, this may not be the case.
Understanding the complexities of driving behaviour change relating to veganism is not an easy task, particularly when we consider that effective strategies will vary from country to country. The Vegan Society Talks was created to be a forum to explore these issues. 
These intricacies are highlighted when we look at the rate of adoption of veganism in Finland and Sweden. The number of vegans in Finland and Sweden represent 0.5% and 4% of the populations respectively (x). For two countries in such close proximity to each other, who share similar politics; how can we explain this significant difference? The Informed Consumer states that although a lot of similarities exist, there are some major changes shown in the consumer map. People in Sweden "believe in freedom and universal equality. They are searching for significance in life. In Finland, the biggest groups are placed at the bottom of the map where people enjoy their balanced lives and are reluctant to change their habits. They believe in moderation and conservation" (xi). The reason for this could be to do with the economic prosperity seen in Sweden, which isn't matched in Finland.
We also have to consider other different cultural influences. There are more vegetarians and vegans in India than there are in the rest of the world. However, from a moral standpoint, Indian vegetarians continue to be mainly driven by ideas of hierarchy and purity (xii).  In Egypt, "vegetarians often decline invitations to asayem (banquet invitations) to avoid having to justify their lifestyle choices. Most dishes contain meat and not sampling every single dish is considered an offence" (xiii).
Consumer demand

Everything placed below consumer demand in our poll affects consumer demand in some way, regardless of whether in a positive or negative manner. However, we have to question whether consumer demand really is driving changes in cultures or if culture is driving consumer demand. We often focus on the animal rights, health and environmental arguments for veganism - how often do we strategise on ways to change a culture? In cultures across the world, 'vegan' can mean a number of things or even mean nothing at all. Meat can be considered a luxury, a necessity for protein, a dietary staple, a status symbol or a way out of poverty.
"Cross-culturally, there's no immediate understanding of "animal-derived products" as one coherent group" (xiv). We could say that the culture of veganism is to respect all life and to not use them as commodities. Now the question is; how do we change many cultures to incorporate that philosophy? 
It's a complex world and we need to be more honest about motivations to eat animals if we want to reverse the trend in meat consumption. 
Sign up to The Vegan Society Talks here
References

(i) https://www.vegansociety.com/whats-new/news/find-out-how-many-vegans-are-great-britain
(ii) https://www.reportbuyer.com/product/4959853/top-trends-in-prepared-foods-2017-exploring-trends-in-meat-fish-an...
(iii) https://ourworldindata.org/meat-and-seafood-production-consumption
(iv) http://www.meatpoultry.com/articles/news_home/Trends/2011/12/Global_meat_consumption_to_ris.aspx?ID=%7B3E8D6C8...
(v) https://www.learner.org/courses/envsci/unit/text.php?unit=5&secNum=4
(vi) https://www.theguardian.com/world/2016/jun/20/chinas-meat-consumption-climate-change
(vii) www.un.org/en/development/desa/news/population/2015-report.html
(xiii) https://www.populationmatters.org/the-issue/overview/facts/
(ix) http://www.independent.co.uk/news/world/asia/china-israel-trade-deal-lab-grown-meat-veganism-vegetarianism-a79...
(x) https://www.thelocal.se/20140321/one-in-ten-swedes-is-vegetarian-survey
(xi) http://epublications.uef.fi/pub/urn_nbn_fi_uef-20130281/urn_nbn_fi_uef-20130281.pdf
(xii) https://scroll.in/article/833178/vegetarianism-in-india-has-more-to-do-with-caste-hierarchy-than-love-for-animals
(xiii) http://theinformedconsumer.fi/2017/06/12/sweden-vs-finland-differ/ https://egyptianstreets.com/2014/10/22/the-struggle-of-being-a-vegetarian-in-egypt/
(xiv) https://www.theguardian.com/science/2018/feb/01/cultural-taboos-around-food-are-powerful-could-vegans-change-o...
The views expressed by our bloggers are not necessarily the views of The Vegan Society.