Subscribe and listen now
Join staff of The Vegan Society, the oldest vegan society in the world, as they discuss all the latest vegan news and gossip. As well as interviews and wide ranging discussions, listen to our regular segments, vegan tips, and off-topic chats. Use the buttons above or your dedicated podcast app to subscribe today and listen to our podcasts. Episode seven is out now!
In it, we talk vegan athletes (and our reaction to Jermain Defoe going vegan) as well as our thoughts on the new 'What the Health' documentary from the makers of Cowspiracy. We react to Simon Amstell's Carnage and share our vegan tips and off topic chats. We also have an interview with an amazing family travelling the world to create awareness for animals, Epic Animal Quest.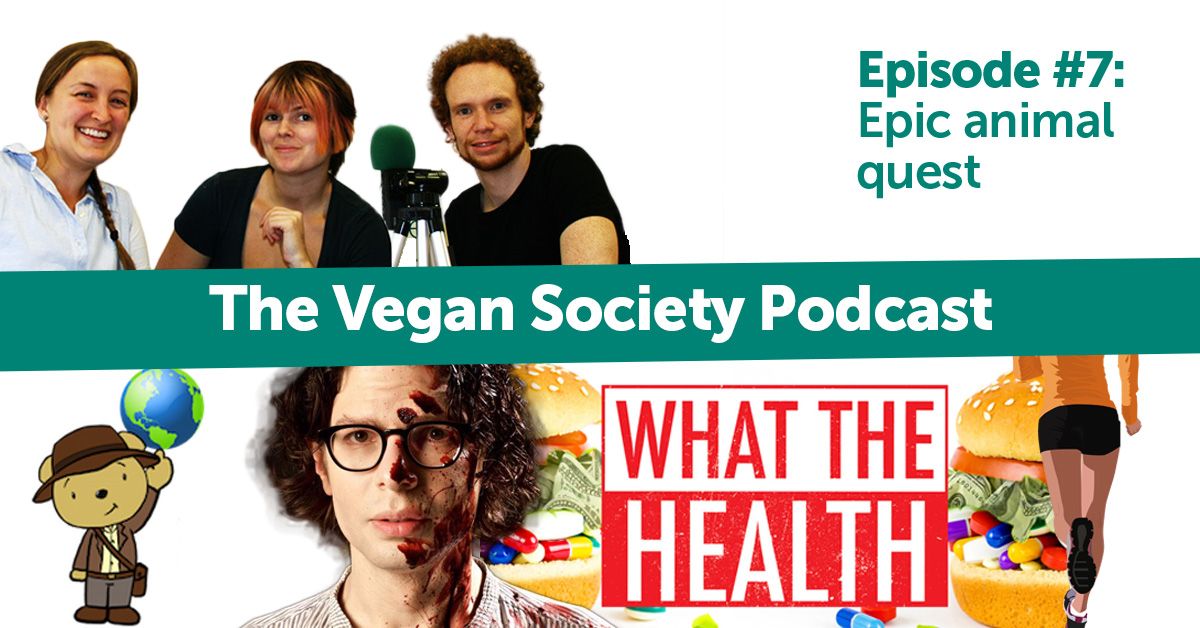 If you have a question you would like answered, email podcast[at]vegansociety[dot]com. You can also record your message in an audio file to be played on the podcast.