Every November we celebrate World Vegan Day and World Vegan Month, as well as the formation of The Vegan Society
The Vegan Society first began as an offshoot of The Vegetarian Society in November 1944, when Donald Watson, Elsie Shrigley and friends felt the important need to distinguish the difference between not eating meat, and not eating any products from animals. While the exact date of that first founding meeting is not known, we celebrate World Vegan Day on 1 November every year to mark the beginning of World Vegan Month. As Louise Wallis (President of The Vegan Society at the time and creator of the day) notes, the fact that the date coincides with Samhain/Halloween and Day of the Dead - traditional times for feasting and celebration - is "both apt and auspicious".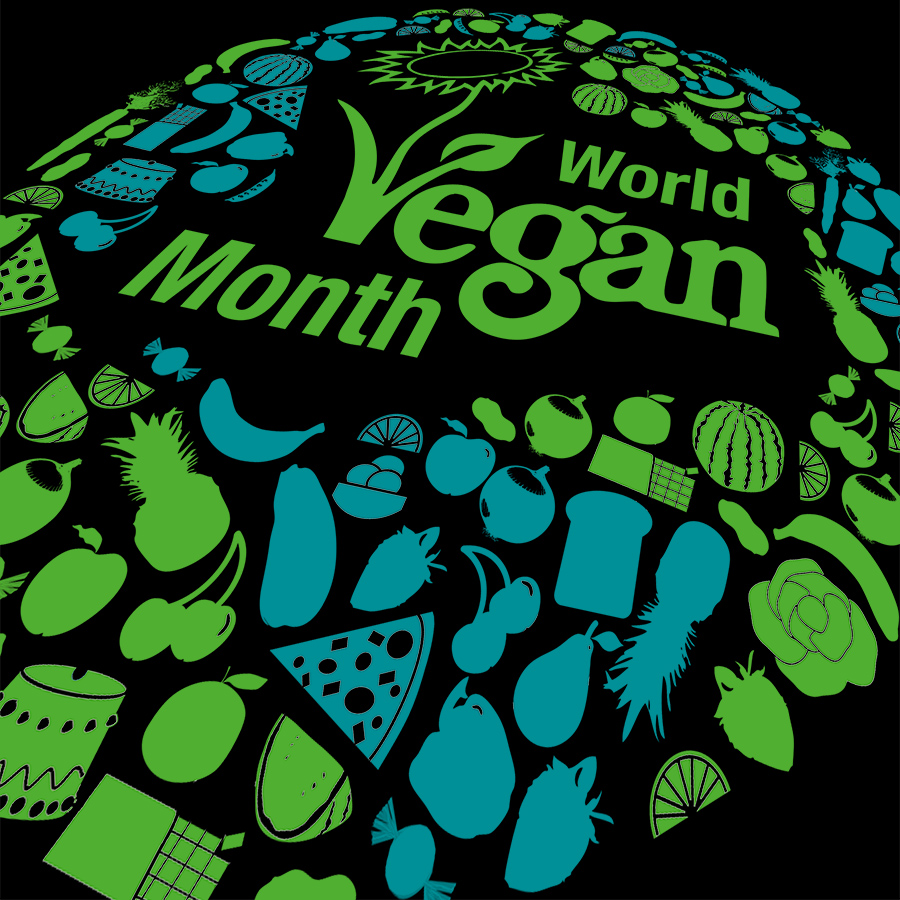 For World Vegan Month 2016 we created a special digital project to mark the 22nd celebration of World Vegan Month, as well as 72 years of The Vegan Society. The Veganalyser calculates how many animals you'd save if you went vegan today. Try it now.
Events
Find out what events are happening for World Vegan Month 2017 by checking back nearer the time.
Special offers
Many businesses run special offers over World Vegan Month. Find out what they'll be offering by checking back here later in the year.