Half Human, the premium online fitness clothing and plant-based supplements brand, is offering one lucky reader the chance to win the Half Human Ultimate Supplement Stack worth over £200! 

Half Human offers a range of premium plant-based and vegan protein and vitamins supplements, that are free from GMO, gluten, dairy, soy, artificial colours and flavours - created to not only help you gain lean muscle and strength during your workouts, but support your health and speed up your recovery time too.
The prize consists of:
•    Vegan Protein Blend Powder (vanilla flavoured with a Pea & Brown Rice protein base, extra Branch Chain Amino Acids & L-Glutamine to take recovery to the next level & boost lean muscle tissue growth)
•    Pre-Workout (raspberry and mango flavoured with an explosive energy blend of Caffeine & Guarana)
•    Intra-Workout (raspberry flavoured and fortified with 5g of rapidly digesting BCAA's in a 3:1:1 ratio to repair muscle tissue and stimulate new lean tissue growth)
•    Vitamins+ Super Greens (bitter chocolate flavoured and provides your full RDA of vitamins and minerals in every serving along with a massive dosage of potent antioxidants to support health & wellness)
•    ZMA+ Vitamin C (each serving delivers over 550mg of high-quality Zinc, Magnesium, Vitamin B6 & Vitamin C)
•    Premium protein shaker bottle (easy and clean to mix your supplements, and most importantly we use a grid rather than a ball so no annoying gym bag rattle.)
For more information about the Half Human plant-based supplements range, please visit WeAreHalfHuman.com/supplements or Instagram.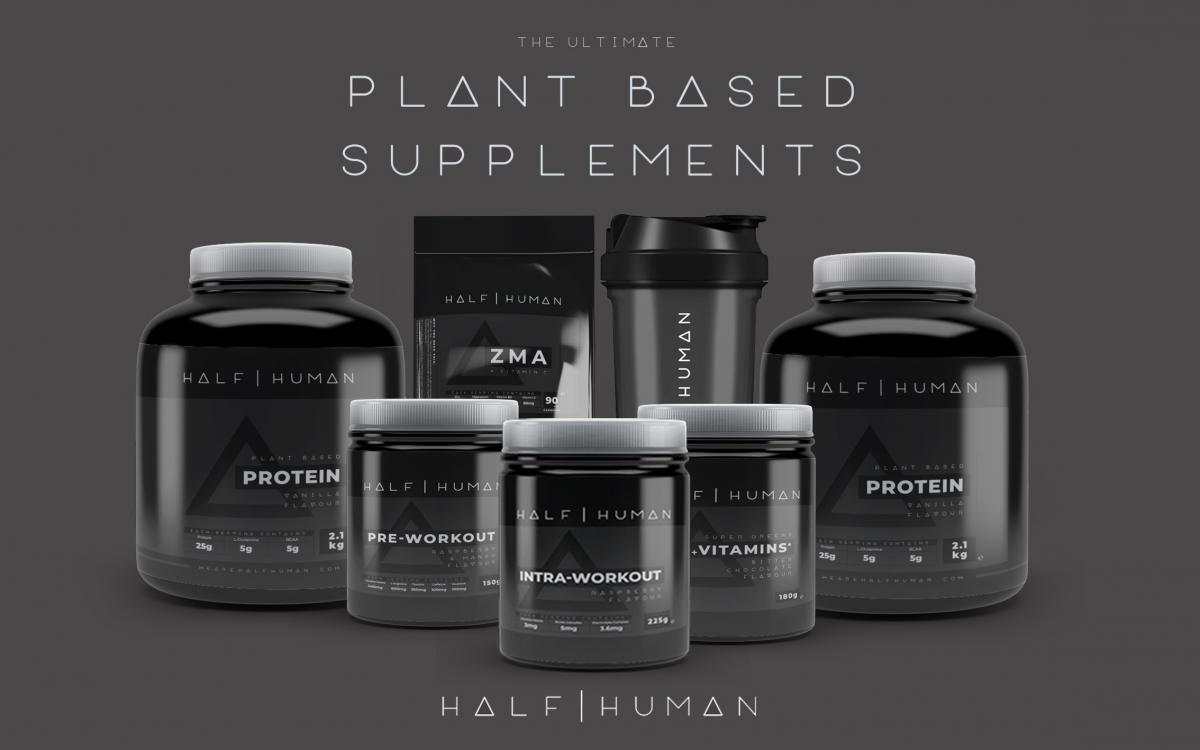 To be in with a chance of winning, simply enter in your email address below.

UK 18+ only. Normal exclusions apply. Closes 10am 31.08.19. 1 x prize winner to win Half Human Ultimate Supplement Stack worth over £200. Winner randomly selected and notified by email within 14 days of the closing date. For full terms and conditions click here. Promoter: Vegan Society. Supplier: Half Human.