This month's competition is with The Coconut Company and offers three lucky members the chance to receive our Coconut Taster Gift Set, which includes our Coconut Milk Powder, Coconut Aminos, Coconut Vinegar and Coconut Nectar. 

The Coconut Company provide a fabulous range of coconut goodies, including coconut oils, coconut sugar, coconut flour, vegan coconut milk powder, sweet coconut nectar and a range of naturally fermented coconut vinegar and tangy coconut amino sauces. All hail the almighty coconut! A complete ball of joy, goodness and a dollop of fun. We know it's good for you, you know it too. 
There's no doubting the coconut is the star of our show. But we're not just about the tasty good stuff. Our ethics are pretty delicious too. We work with certified producers and farmer cooperatives in the Philippines and Sri Lanka, combined with our busy sourcing office in Hong Kong, we care about the people and the coconut, from tree to plate. 
You can find a variety of stockists all over the United Kingdom including Planet Organic, Amazon and multiple independents.
Follow The Coconut Company on Facebook, Instagram and Twitter, or find us at www.thecoconutcompany.co. Only the Good Stuff!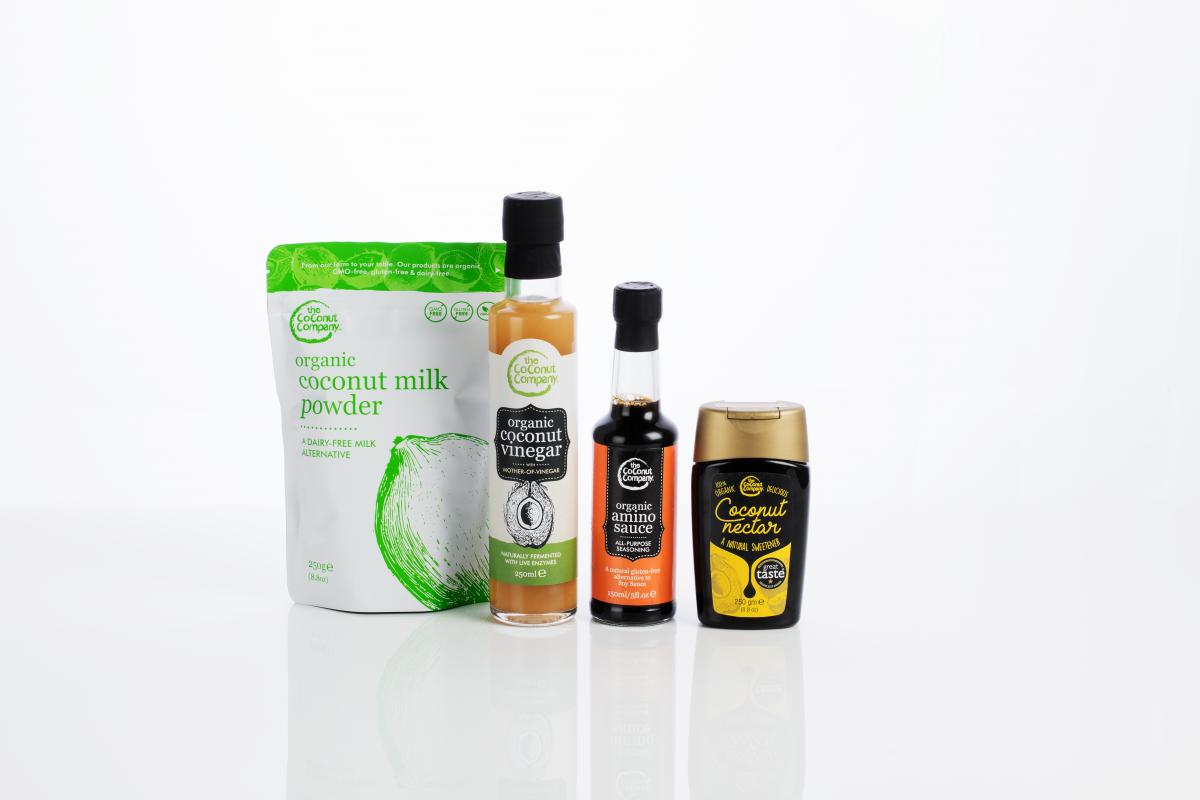 To be in with a chance of winning, simply enter in your email address below.

UK 18+ only. Normal exclusions apply. Closes 10am 31.10.19. 3 x prize winner to win Coconut Taster Gift Set, including Coconut Milk Powder, Coconut Aminos, Coconut Vinegar and Coconut Nectar. Winner randomly selected and notified by email within 14 days of the closing date. For full terms and conditions click here. Promoter: Vegan Society. Supplier: The Coconut Company (UK) Ltd.