For people who care about their impact on the world
If you believe in a more sustainable lifestyle, in a way of living that is kinder to people and the environment, why not choose a phone and broadband provider that shares your values?
The Co-operative Phone and Broadband is provided by The Phone Co-op, an independent consumer co-operative committed to providing greener and more ethical phone, broadband and mobile services. Being a co-operative, The Phone Co-op aims to deliver the best possible service to its customers, while promoting the well-being of people and minimising impact on the environment. This is achieved by offsetting carbon dioxide emissions, using electricity from renewable sources, recycling 100% of their waste and promoting the use of public transport for business journeys.
The Phone Co-op also contributes towards a better world by investing in renewable energy projects, investing in community projects and partnering with organisations like The Vegan Society.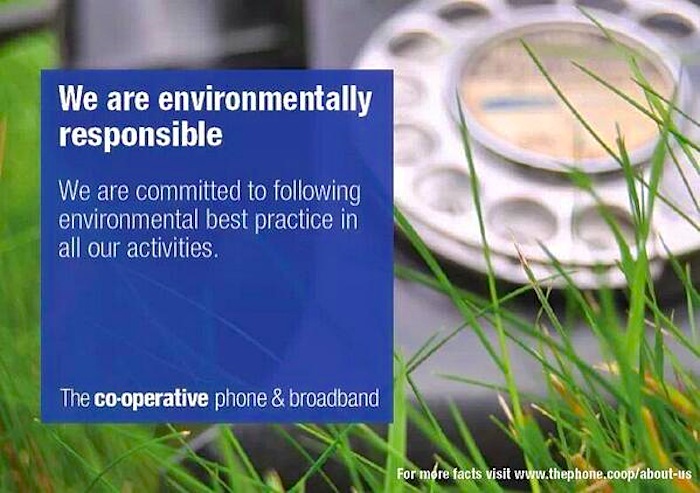 Interested in finding out more?
As a member of The Vegan Society, you will receive a half price broadband for six months when you switch to The Co-operative Phone and Broadband and 6% of your spend will go back to supporting The Vegan Society's work. Simply quote 'The Vegan Society' or use the code AF0020 when signing up. Do so by calling 03303 556677 or ordering online. If you're currently in a contract with a different provider, schedule a reminder here and they will contact you closer the time.