Jasmijn de Boo
Chief Executive Officer
"There's cake in the kitchen. Help yourselves!"
Jasmijn has been working in the animal protection movement since 2000, having begun her studies in 1995 (including 9 months in Thailand gaining experience). In that time, she has pretty much seen it all – but she hasn't lost a shred of enthusiasm. With her CEO hat on, Jasmijn generates frequent flashes of strategy brilliance and loves nothing more than seeing her colleagues thrive. Directing the Society ever closer towards our shared vision, Jasmijn makes sure that the who, what, and when all happen, while keeping the Society on the right path. A regular contributor to The Huffington Post UK, you can explore her blog archive here. Being interviewed by some big-shot journalist or other and managing all of those fun-but-scary CEO duties are all just another day at the office for Jasmijn.  
Constantly active, Jasmijn enjoys travelling and hiking whenever she gets the chance. To say that she enjoys training for half marathons would be a lie, but Jasmijn likes the challenge of running a race. Very rarely these days, Jasmijn also enjoys practising her long lost synchronised swimming skills.
WHY VEGAN?   "Being vegan is the only logical choice if one is compassionate about other animals. After I became vegan over 12 years ago, I discovered it wasn't so difficult after all." - Jasmijn
George Gill
Head of Business Development
"It's win-win!"
One whiff of a vegan product and George is on it faster than you can say "trademark". George has been with us since 2009, setting the direction for all things business-related. Most of the time, he's busy supporting our lovely clients on the launch of their vegan-friendly products. The rest of the time, he's making sure they're all registered with the international Vegan Trademark (we don't like to remind George of this too often, but it's largely thanks to his vision and drive that the Business Development team at The Vegan Society now sits head and shoulders above all other global vegan trademark schemes). With his 25 years of experience and a strong sense of business opportunities, George is an inspiration to vegan companies and manufacturers across the world. Work with him for long, and you'll be sure to hear his favourite two words in quick succession: "win" and "win".
Can't cook and won't cook – but George can be relied upon in a takeaway pizza emergency. He's a fan of short sentences. And travels a lot.
WHY VEGAN?   "I had always been vegetarian – since birth. I drifted off the straight and narrow at university, but that only lasted 12 months. I went into veganism with an open mind, after reading lots of books – some spiritual. That was when I really understood that there's a lot more to it than just diet. It just seemed 'right'. Now, I enjoy eating carbs more than anything!" - George
Peter Smith
Head of Communications
"Chilled out? Me!"
A huge fan of looking at things in perspective, being 'chilled out' is a trait we appreciate beyond measure in Pete. Even in the run-up to big deadlines, we've yet to see him break into a sweat. And we like that it's kind of infectious: one glance his way, and suddenly the room feels calmer. 
His role at The Vegan Society is to plan and manage our communications, working together with the rest of the team to ensure that our campaigns and our message get out to as many people as possible. Having spent most of his working life to date in the world of television, Pete can easily make you laugh or cry with his wonderful storytelling abilities. 
When he's not hurtling down a hill on a mountain bike or dreaming of a life at sea, Pete can be found attempting a sunny walk in the Peak District, wishing he'd checked the weather forecast.
WHY VEGAN?   "My wife, Diane, has been my inspiration and guide when it comes to helping animals; we both became vegetarian in 1981, and decided to start campaigning for animal rights after watching The Animals Film in the opening week of Channel Four in November the following year. Not long after, subsequent to reading The Vegan magazine while staying in mid-Wales, we decided to try a vegan diet. Diane and I, along with our three kids, are proud to have been vegan ever since." - Pete
Amanda Baker

Senior Advocacy and Policy Officer
"I have a banana and I'm not afraid to use it!"
Though Amanda is extremely busy making sure our public services cater better for vegans, they always make time to offer a helping hand to colleagues. "Amanda will know" is one of the most frequently used phrases at Vegan Society HQ, along with "Hello", "Goodbye" and "Is that chocolate?" Amanda is affectionately recognised as a real-life search engine for all the obscure vegan questions you would otherwise have to Google. We don't know what we'd do without them.
A peacemaker through and through, Amanda is the last person you'd expect to list 'fighting' as one of their obsessions. However unlikely, Amanda has been known to throw some pretty good moves with their friends at weekly aikido classes. At the weekends, a garden fork is their weapon of choice as they fight climate change while practising permaculture down in their beloved allotment.
WHY VEGAN?   "Everything I believe in has increasingly aligned with vegan as a solution; but it was the environment and climate change that gave me the reason to fully commit to vegan living" - Amanda
Samantha Calvert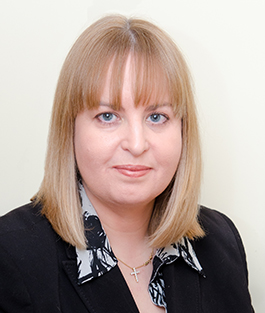 Researcher in Residence
"Leather cleaner? Why would anyone want to clean it? Surely, give it a decent burial."
Samantha's brilliant plan to turn the world vegan is what powers her through the working day – and often well into the night. 2014 has seen her busily working away on a history project linked with our 70th anniversary celebrations. 
Skilled at pinpointing exactly what's up with the world and giving us all something to laugh about, Samantha's raw writing style would not be out of place in satire news sites such as The Daily Mash or The Onion. Samantha is very caring and thoughtful, and enjoys nothing more than a good discussion on anything from the deep and meaningful to the trivial and absurd (such as whether or not Staffordshire oatcakes should be eaten with jam). 
WHY VEGAN?   "Vegetarian for ten years, mainly because I didn't want animals to feel pain and die just so that I could eat meat, I finally decided to cut down on dairy products over the period of a year. Through membership of The Vegetarian Society, I realised that eggs and milk also resulted in slaughter and death. That was 18 years ago, and going vegan is still the only New Year's resolution that I have ever kept!" - Samantha
Sarah Cook
Office Manager & Fundraiser
"We can fix it!"
Sarah's background is in theatre and arts management, particularly organising outdoor or unusual events. She's done "a little bit of everything" over the years; from sales and marketing through to fundraising and admin. She loves converting family favourite recipes into something everyone can enjoy.
Her other interests include campaigning for the Green Party, running fundraiser cabaret shows and partaking in live action roleplay (LARP). She can often be found running around in ridiculous costume for one reason or another. In fact, this is one of the very few pictures in existence of her looking relatively normal!
WHY VEGAN?     "I adopted two rescue cats a couple of years ago - I love them to bits. They have such distinct characters, personalities and preferences. It got me thinking about how different my attitudes were towards them compared with cows or chickens. I decided to try going vegan for a month and absolutely loved it. I haven't looked back!" - Sarah 
Alex Douglas
Volunteering and Engagement Manager
"Kale is where it's at, people"
Every time you see Alex, she's likely to sport a different Vegan Society tote bag – her favourite colour being pink, of course. Aside from her duties as a tote bag model, Alex supports our growing network of volunteers throughout the UK and overseas. Having been volunteering with The Vegan Society herself for several years, Alex really knows her stuff, and is especially passionate about inspiring the next generation to get involved. The best thing about working with Alex though is how excited she gets whenever we order vegan pizza from a local delivery place. Earplugs at the ready!
As if a day at The Vegan Society wasn't enough for her vocal chords, Alex is also a member of a local choir. Living in Aberdeen for most of her childhood, Alex picked up a decidedly American accent. Alex protests it's because many people from the USA live there for the thriving oil industry, but the jury's still out on that one.
WHY VEGAN?   "I never really understood the reasons why people went vegan until I read a Vegan Society leaflet when I was 17. I knew then that it was something that I had to do. I remember thinking to myself, 'I can't not be vegan.' And a few days later, after preparing my mum and my fridge, I was." - Alex
Spencer Harris
Sales and Merchandising Officer
"Do you want the good news or the even better news?"
Spencer uses all of his 6' 2" inches in height to reach your favourite books down from the top shelves, for sale from our online bookshop. His responsibilities include promoting membership and selling awesome vegan things, but he doesn't stop there. Spencer is also our resident painter and decorator, shelf-putter-upper, builder, plumber, and carpenter. Trust us, he can work vegan magic with that tool box! 
Many of us here would love to have Spencer live at Donald Watson House around-the-clock. Seeing as though evenings and weekends are kind of the 'done' thing in modern day England, Spencer plans his escape around football, travelling to faraway places, and photography. He is also a devoted husband and co-parent to a one-eyed cat called Sebastian.
WHY VEGAN?   "Becoming vegan was predominantly for health reasons due to my father's ill health in 2011. It was only after embracing veganism that I was able to make the connection with the other elements and see how this new lifestyle benefited other aspects of my life." - Spencer
Dr Terri Holloway
Research Officer
"There's always a reason to smile!"
Terri joined The Vegan Society after obtaining a PhD in Nutritional Sciences from the University of Nottingham, where she researched the many exciting benefits of plant-based diets. Terri's role in The Vegan Society includes conducting research projects to provide evidence to support the society's policy work and mission, to create: "a world where resources are utilised in a sustainable way to ensure all current and future generations are provided for - a world where no one goes hungry!"
After introducing plant-based nutrition to hundreds of enthusiastic volunteers during her research studies, Terri absolutely loves communicating the joy of veganism to those who may not have previously understood the concept. Nothing makes her happier than seeing the smiles on the faces of those who are willing to change their diets because they now understand the universal consequences of meat consumption. 
Originally from Philadelphia, Pennsylvania, in the U.S., Terri is absolutely thrilled to be a part of a team which she believes will one day change the world!
WHY VEGAN?    "My journey to veganism began with a health incident which caused me to rethink my diet and lifestyle. I would never have imagined that what began with baby-steps as a new vegetarian would become a life changing adventure into veganism and environmental responsibility."
Debbie Latham
Supporter Services Assistant
"I stole this from Stephen's cupboard!"
While this might sound like Debbie habitually turns up to our offices with a big bag labelled 'swag' and a black and white stripy jumper, it's not quite as bad as you think. Stephen is Debbie's partner, who knowingly buys vegan goodies every weekend for The Vegan Society from local discount stores. Yum.
Debbie joined us in 2013 as a volunteer. Since then she has been volunteer of the season and volunteer of the year before joining us first as a part-time, now as a full time, member of staff. Either she doesn't want to leave us or we don't want to let her go! 
Most mornings Debbie goes swimming before work, and leaves a trail of wet hair puddles around the office. 
Debbie works with Jess and Alex in Supporter Services dealing with membership requests as well as sending out thank you cards to people who donate. She loves it when we receive personalised donations, especially when you let her know the weird and wonderful things you have been up to...
WHY VEGAN?   "'I turned Vegetarian at the age of 17. Ten years ago I met Stephen, a vegan of 25 years, and a switch just went off in my head. I didn't want to be contributing to the cruel dairy industry any longer. There are so many different types of vegan-friendly food , drink, clothing and lifestyle products out there, that there is no excuse to cause an animal suffering." - Debbie
Dr Lorna Marques Brocksopp
Research Officer
"Thank you so much!"
Lorna joined the Vegan Society after working in research roles for over 15 years in the charity, public and academic sector, and volunteering for many animal rights & rescue organisations both here and abroad. Lorna has a PhD in spiritual wellbeing, mindfulness & health, and she's passionate about understanding how people can live more compassionate lifestyles. She enjoyed the ex-pat life working for 5 years in Barcelona, Spain, where she became fluent in Catalan. Missing country life however, she moved back to her homeland of Northumberland, where she can now be found in wellies at dawn for an early morning dog walk in the woods, saving trapped insects, drinking herbal teas by the gallon, juicing everything green and nibbling on homemade vegan spelt scones.
When she's not doing research about how veganism is good for the wellbeing of everything and everyone, she's clackity-clacking away on her vintage typewriter, writing prose poetry and articles on the importance of gratitude as an online journal columnist: Being thankful for life's simple yet wonderful things. Lorna's best friend is her four-legged companion dog, Nessie - a rescued mini pinscher from the streets of Valencia. 
WHY VEGAN?     "I'd been vegetarian for years because I loved animals and animal cruelty upset me beyond measure. However, after watching a documentary on how we are all connected - animals, humans and the planet - I realised that I wasn't living my life in accordance with my values. I hadn't made the connection. The answer was simple: to become vegan. It's undoubtedly the most important thing I've ever done for my own emotional, spiritual, social and physical wellbeing and I'm absolutely certain it would be for anyone else too. And, ultimately for me…it's always for the animals." 
Allan Oakes
Administration and Finance Officer
"Just throw it in and blend it up – it's the easiest way to get your five-a-day!"
Morning is Allan's favourite time of day, which is lucky, because his in-tray is usually full shortly after 10am. Powered through the morning by his famous green smoothies, Allan's workload covers everything from processing direct debits and donations to providing general office support to the team. Even with administrative tasks coming from all directions, Allan handles our finances with dexterity and pleasure (although woe betide anyone who forgets to add a nominal code to that invoice). Now all he needs to do is figure out how to make a healthy smoothie taste like a bakewell tart, and he'll be sorted for life.
When he's not making everyone's lives easier around the office, Allan enjoys listening to music, going to live gigs, and playing the drums in his band. In fact, drumming is Allan's favourite form of exercise (it's around 400 calories an hour, in case you were wondering. And much more fun than mowing the lawn).
WHY VEGAN?   "Seeing the price of a cheeseburger was what did it. This was at Glastonbury festival ages ago. I remember thinking, 'all that suffering... and this is what I get?' In that moment, I decided to go vegetarian. My decision to go vegan was just as simple. I don't need animal products to live a healthy, happy life. I've been vegan for eight years and if I can do it, anyone can, because I'm the laziest person ever. At The Vegan Society, our kitchen is a place to experiment, and I'll often get into long conversations about nutrition and recipes with other members of staff – it's great!" - Allan
Elena Orde
Communications and Campaigns Officer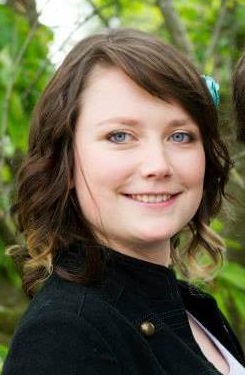 "Ooh I didn't know that!"
Elena spent over a year hanging around The Vegan Society offices, first as an Editorial Volunteer, and then as a part-time Communications Assistant, before joining the team full-time. Her plan of sneaking her way in has definitely paid off.
Elena is enjoying getting stuck into editing The Vegan Society's quarterly magazine, and has plans to make future issues even better than ever. As part of the lovely Communications team, she's looking forward to working together to bring the vegan lifestyle to as many people as possible. A highlight of her day is always sampling the amazing food which is passed around the office – and the novelty of knowing everything is vegan-friendly has never quite worn off. 
Having just finished an MA in English Literature, Elena spends her train journeys to and from the office with her nose in a book. When she's not waiting for trains, Elena enjoys indoor rock climbing, running very slowly, and spending far too much time watching YouTube videos.
WHY VEGAN?    "I was raised vegetarian, and always thought I was doing the right thing for the animals until a chance encounter with a vegan left me wanting to find out more. A couple of Google clicks later confirmed my suspicions that veganism was the way forward for anyone serious about making an impact. I couldn't ever go back to living in a way which didn't fit with my morals. On top of that, I've met so many wonderful people and enjoy food now more than ever."
Jessica Payne
Supporter Services and Event Co-ordinator
"Adding coconut to anything makes it better!"
Don't let her youthful appearance fool you. Jess isn't, in fact, a teenager. Her friendly grown-up voice is probably the first one you'll hear if you call the office, and her inbox is also the mystery place where all of The Vegan Society's info[at]vegansociety[dot]com emails go. Handling all general enquiries is a big undertaking. Together with co-ordinating our events programme and seeing to it that our supporters feel supported, Jess has been known to take up to two hours to finish a drink. She likes to get as much as humanly possible done between sips (unless it's a green smoothie, of course, in which case it's gone within seconds). 
On a scale from 1 to 10, Jess rates as an 11 for positivity, 12 for determination, and 15 for coolness. Actually – make that 16, because we recently discovered that she throws some pretty good dance moves in the kitchen when she thought nobody was watching. Jess also lists 'poi' as one of her hobbies, but we're gonna have to Google that one.
WHY VEGAN?  "I went vegan about three years ago (three days before my birthday, much to my mother's dismay – although it turns out Googling "best vegan chocolate cake ever" is really helpful). At university, a few people in the space of a week mistook me for a vegetarian as I was known for generally preferring the company of animals to people. It got me thinking about it, I started reading about reasons to go vegetarian which led me to read about veganism and that was it. Being vegan means everything to me. I've always loved and respected animals and living a life in line with my ethical beliefs is really liberating."
Jimmy Pierce
Media and PR Manager
"It's the way forward!"
The road less travelled best describes Jimmy's journey to The Vegan Society. After qualifying as a solicitor at an international city law firm, and then successfully turning his hand to journalism as a football writer for The Daily Telegraph, Jim turned vegan. It realigned his career aspirations and priorities entirely!
Football remains a passion, matched now by his love of green smoothies, running and extolling the virtues of his new-found lifestyle. When he's not working tirelessly to draft the society's communications which he publicises far and wide, Lancashire lad Jim can often be found studying for a qualification in Nutritional Healing and Naturopathy, and watching his beloved Blackburn Rovers.
WHY VEGAN?  "I had been vegetarian, initially for health reasons having grown up in a family that holds health as a priority, for about a year before feeling this huge compassion for animals – something I had never experienced before – simply through not eating them. It was a revelation. I then investigated how the dairy industry operates, and I've been vegan ever since." - Jimmy
Ali Ryland
Web and Digital Communications Officer
"Studies have shown..."
Ali doesn't hail just from one place, having loved to travel around from a young age. While at university, Ali may have broken the record for number of hours spent on a Megabus, travelling between Scotland, Manchester and London, as well as venturing overseas – all within the coach's sticky confines.
At university, while not reading or traversing Britain in search of vegan junk food, Ali campaigned for various animal rights organisations and social justice movements. A brief stint in the music business saw Ali once again return to work for an ethical organisation; The Vegan Society.
Ali's new role includes managing and engineering website content and development, while using other platforms geared towards getting the vegan message out there. A fan of hiking and mountaineering, Ali can be found enjoying the view at peaks around Europe.
WHY VEGAN?   "I went from veggie to vegan shortly after starting university, when I could no longer remain ignorant about the truths surrounding the dairy and egg industries. I've always been against animal exploitation, so it was time to align my actions with my philosophy." - Ali
Grace Shuck
Business Development Officer

"What a lovely idea!"
Multiple choice: if you choose an answer to this question at random, what is the chance you will be correct? (a) 25% (b) 50% (c) 60% (d) 25% While you ponder that one, Grace will get to work registering more products with our Trademark logo, each of which she gives the same care and attention as she did her very first. Grace looks after our lovely Trademark clients and pretty much anything else wherever helping to propel veganism into the mainstream is concerned. Even when things don't go as planned, Grace is always happy to go out of her way to help, fuelled by plenty of tea and the odd cherry bakewell.
Time spent outdoors pips studying psychology, learning about French language and culture, and practising yoga to the post, but it's a close one. For an uplifting experience living in a non-vegan world, Grace highly recommends searching for vegan threads in the things you already enjoy. For Grace, that could be anything from discovering a favourite musician or actor is vegan to reading fiction with a vegan theme.
WHY VEGAN?  "I was brought up vegetarian and, for as long as I can remember, agreed with the principle that animals are not ours to exploit, but it took researching animal rights for a school project to bring home the extent to which I was still being complicit in the exploitation of and infliction of suffering on animals. This, combined with the information I received on how to live healthily on a vegan diet, gave me the push I needed to become vegan.  Evidence on the benefits veganism can have on people's health and the environment helped reinforce my decision." - Grace
Abigail Stevens
Business Development Assistant
"I made cookies!"
Abigail hails from the land of summer, bringing sunshine into all of our lives. Always eager to give a helping hand, Abigail loves nothing more than speaking to Vegan Trademark holders in her role as Business Development Assistant. 
Often referred to as 'the office air freshener', you will never find Abigail without at least 10 LUSH products. Her favourite thing about working at The Vegan Society is being able to spend her time with other compassionate people and playing an active role in making veganism more accessible. Fresh out of university, Abigail doesn't want to stop learning new skills and is always keen to help with the events that we attend. 
Being so focused on conquering any challenges that get in the way of registering new products with the Vegan Trademark is tiring work, so Abigail likes to unwind by baking her colleagues some tasty treats, befriending the neighbourhood cats and writing articles about veganism.
WHY VEGAN?   "I'm vegan for the animals, for the environment and for myself. I had been vegetarian for four years and took the final step to veganism in January 2013 while at university. To me, being vegan means living my life at peace with my ethics, believing that no non-human animal should have to suffer for my lifestyle." - Abigail