Help us help you!
When it comes to campaigning, lobbying and advocacy, there really is strength in numbers. By becoming a member you help make the society a force to be reckoned with. You help us prove that there really are enough of us out there for veganism to be taken seriously.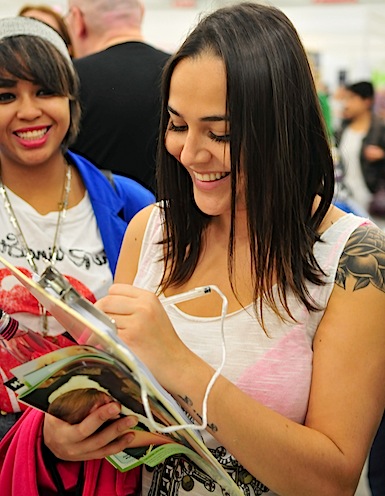 Why join?
You help us make vegan living easier by supporting our work in Trademarking vegan products, liaising with caterers, restaurants and food producers.
You benefit directly from our media, campaigning and lobbying activities, particularly because we act as a unified voice on behalf of vegans when engaging with the public and influencing policy makers.
You can become more involved with the community through local groups and initiatives.
You can benefit from the many volunteering opportunities across the UK that can be great for your social life, your sense of purpose - and your CV.
You stay up to date with what's going on in veganism, as well as regular updates on our important work and how you can take part.
You support the society in our close work with schools, hospitals, government organisations, manufacturers and retailers to make vegan living easier for us all. Check out our campaigns section for more information on how your work helps all of us.
Oh, and you get some cool stuff
A membership card that grants you discounts at many vegan-friendly businesses
An annual subscription to The Vegan, our quarterly magazine
You get the inside scoop on what we've done to promote veganism in our Annual Review
A fantastic welcome folder packed full of information
With increasing awareness of the health benefits of a plant-based lifestyle, global warming and worldwide solutions to the hunger crisis, there has never been a more exciting time to join us and support our work. With more members and more funds, our influence becomes stronger and our voice becomes louder. 
Who can join?
Everyone - the more the merrier. Although the majority of our members are vegan, we also have a large number of supporter members who are non-vegan and simply wish to join our community. If you are vegan, considering going vegan or even are non-vegan, we are here to give you the support and information you need. By working on this together we will realise our vision of a world in which humans do not exploit other animals. Let's make it happen. 
Join now
As you'd expect, joining The Vegan Society won't cost the earth. We receive no government funding, so our members really are the ones who make this possible.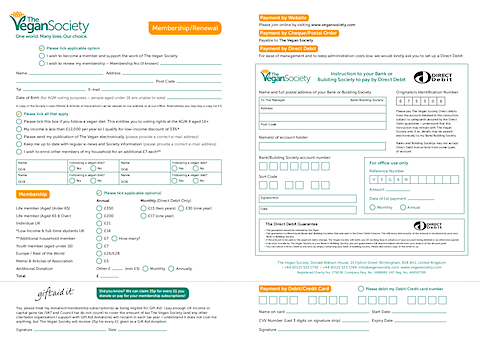 Join now by purchasing a Membership through our shop. Alternatively, download our Membership Application / Renewal form as a PDF (can be completed electronically), print it out, sign and post / fax it (details on the form).
We look forward to welcoming you as a member of The Vegan Society. If you have any questions regarding membership please email or call us on 0121 523 1730.