Join today to receive your copy of the 'Best Vegan-Friendly Magazine' 

As a member of The Vegan Society, you will receive exclusive access to our award-winning charity magazine The Vegan to thank you for your support. Each quarterly edition includes lifestyle pieces, interviews with prominent members of the vegan movement, expert nutritional guidance, recipes to discover and features from guest writers who give us new and exciting insights. You will also be kept up to date with the latest work from The Vegan Society and be the first to hear about our most recent campaigns.
Our magazine is distributed directly to members via print and digital copies (depending on whether you opt for a paper or eco membership). We work with eco-print company Seacourt on the production of the magazine, meaning that each edition printed is not just carbon neutral, but has a positive carbon impact.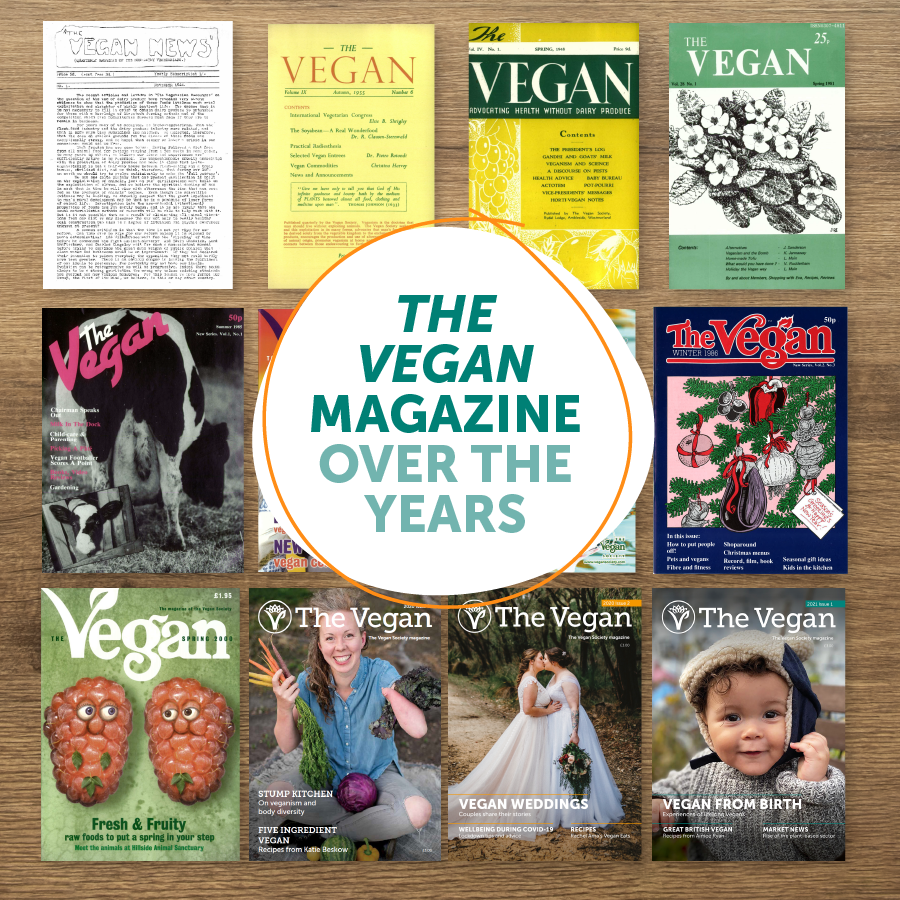 Recent features this year;
An interview with Omari Mcqueen — The 14-year-old superstar vegan chef who shares his desire to bring people together.
An insight into Veganism and Islam — Aiysha Younas explores the links between veganism and her religion.
An interview with Alexis Hillyard from YouTube channel Stump Kitchen about vegan and gluten-free cooking, body diversity and accessibility.
Plus much more!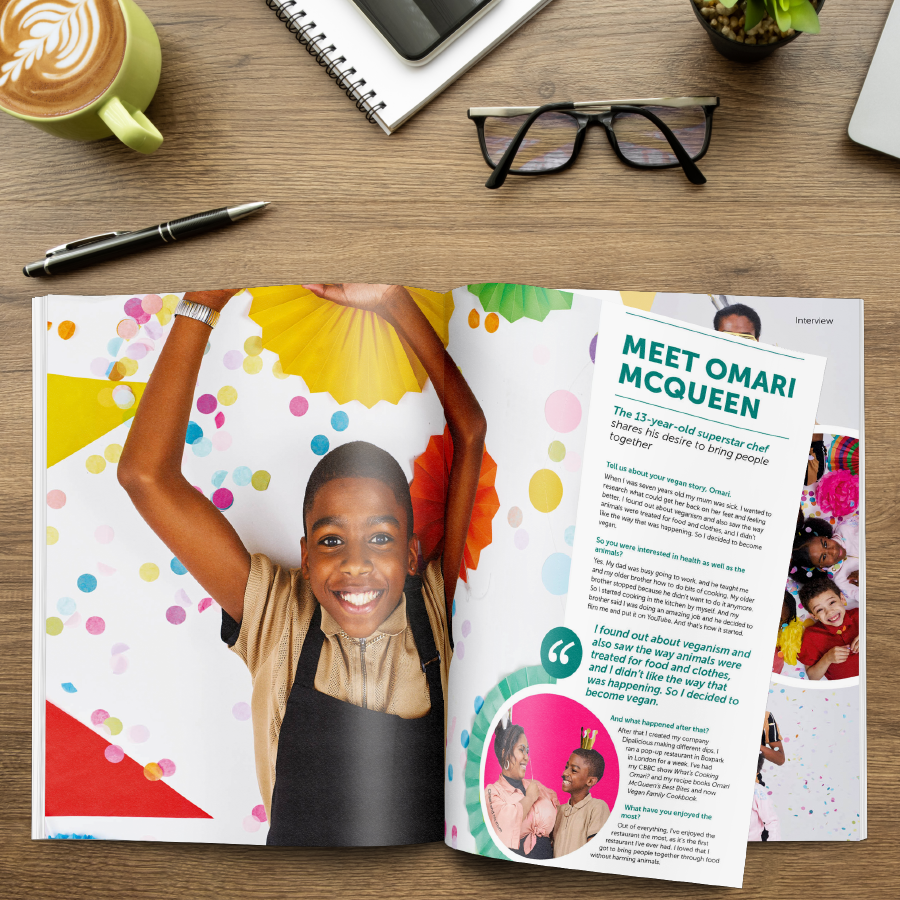 Want to get your hands on a copy?

The Vegan has a conservatively estimated readership of more than 15,000 vegan and vegan-curious individuals. To receive instant access to your copy you will need to join The Vegan Society as a member.
Other member benefits:

Along with receiving your own copy of The Vegan you will also receive a variety of benefits by joining, including:;
Discount codes to use across stores, restaurants, and services.
A regular newsletter with guidance on following a vegan lifestyle.
Access to member-exclusive competitions and resources.
Nutritional guidance from our in-house dietitians.
You can join today by completing our quick and simple online form. As a registered charity we rely on our members, and we are so grateful to everyone who supports us. For just £2 a month, your membership will go towards helping us to spread the word of veganism and create a world where animals are free to exist in their own right.