A thriving meat alternative industry

Figures correct as of September 2019. For 2020 figures please see the 'Plant-based foods in Europe' report.
The global meat alternative market is set for exceptional growth in the coming years. Supermarket shelves are filling with an increasing abundance of vegan products, and for some, vegan meat replacements can make the transition to veganism easier as individuals work with products and cooking instructions that they are familiar with.
We know that it's an exciting time, not only to be vegan, but to be a vegan business, and with our access to data from Grand View Research we have the numbers to support this claim.
In 2019, the global meat alternatives market was valued at $4,532.6 million and is anticipated to reach $7,106.7 million by 2025. This is with an estimated CAGR of 7.7% between 2020-2025. Regional differences shape market trends and category development; in 2019 Europe and North America held a large share of the global market, with approximately 70% between them. Asia Pacific additionally held a significant share and is expected to progress at the fastest rate in terms of CAGR. The Middle East and Africa hold a minority of the market, meaning they are potentially underexplored markets.
On the basis of product, tofu and textured vegetable protein (soy meat) dominated the market in 2019 and have been popular within vegan diets across the world for decades. The market for tofu is well established in all global regions thanks to cooking versatility. Thought to originate from ancient China, it is traditionally used in soups or stir-fried dishes. However, its smooth texture and delicate taste make it the perfect ingredient for experimenting. With the ability to transform into a variety of familiar shapes and textures, textured vegetable protein is a key ingredient for vegan food manufacturers. Together, these will hold approximately 80% of the market in 2020.
Mycoprotein (Quorn), along with seitan, tempeh, soy products and 'others' account for the remaining 20% of the industry. These may currently hold a smaller market share, but their niche appeal and exciting product innovation within the category can attract shoppers' attention and the potential for market growth is huge.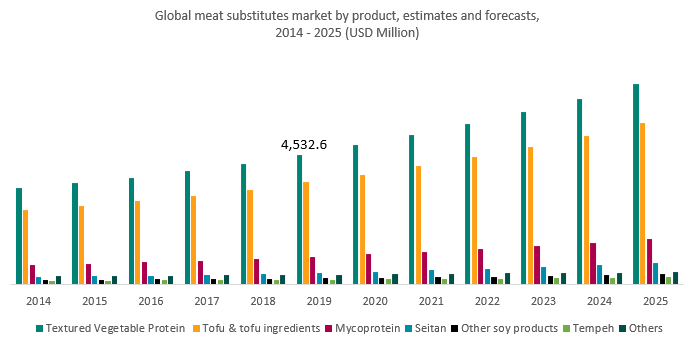 Data from Grand View Research, Inc.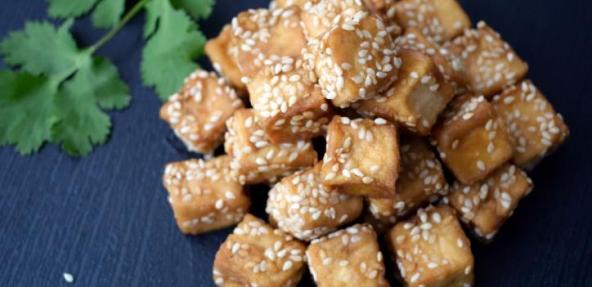 Europe is a thriving market for meat alternatives

Figures correct as of September 2019. For 2020...(Read More)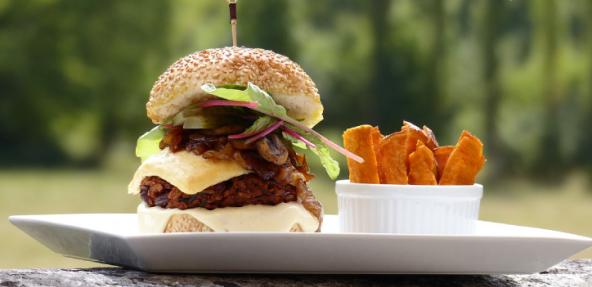 A thriving market in North America

Figures correct as of September 2019. 
In 2019,...(Read More)