Will your legacy be a vegan world?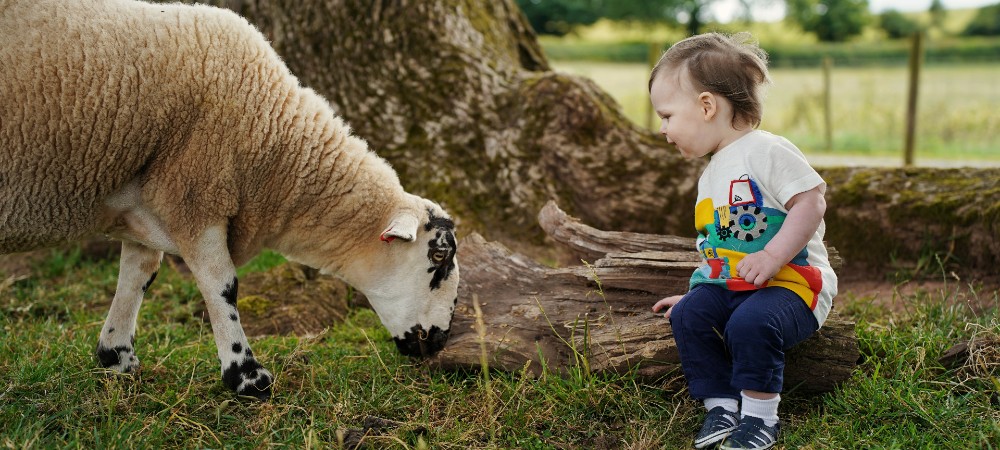 Photo taken at Goodheart Farm Animal Sanctuary, Worcestershire
Since 1944 we have been campaigning to make veganism an easily adopted and widely recognised approach to reducing non-human animal and human suffering – and you have been an integral part of it, every step of the way. Up to a quarter of our work is only possible because of legacy gifts. Without these generous donations, we could not provide vital support for existing vegans and inspire so many people to become (and remain) vegan. We're getting there, but there is still so much to do. 
Through leaving a gift in your will to The Vegan Society, you can continue to be a part of this incredibly important work, and rest in the knowledge and confidence that your legacy will go on to help create a more peaceful, compassionate, and sustainable world for generations to come.
If you do not have a will or are struggling to find a suitable service to help advise you in the process of updating an existing one, we have teamed up with online will-writing service Farewill, who make it really simple to write and update your will. If you are a Vegan Society member based in England or Wales, please get in touch with us for a limited time offer to write your will for free.
A gift in your will costs you nothing today but can make a world of difference for years to come. By remembering The Vegan Society in your will, you will help make certain that we continue making real progress - now and into the future! We hope that you will consider joining our list of legacy pledgers to ensure you leave a lasting legacy behind that will reflect your commitment to a vegan future for the benefit of people, animals, and the planet.
Together, we will create a vegan future.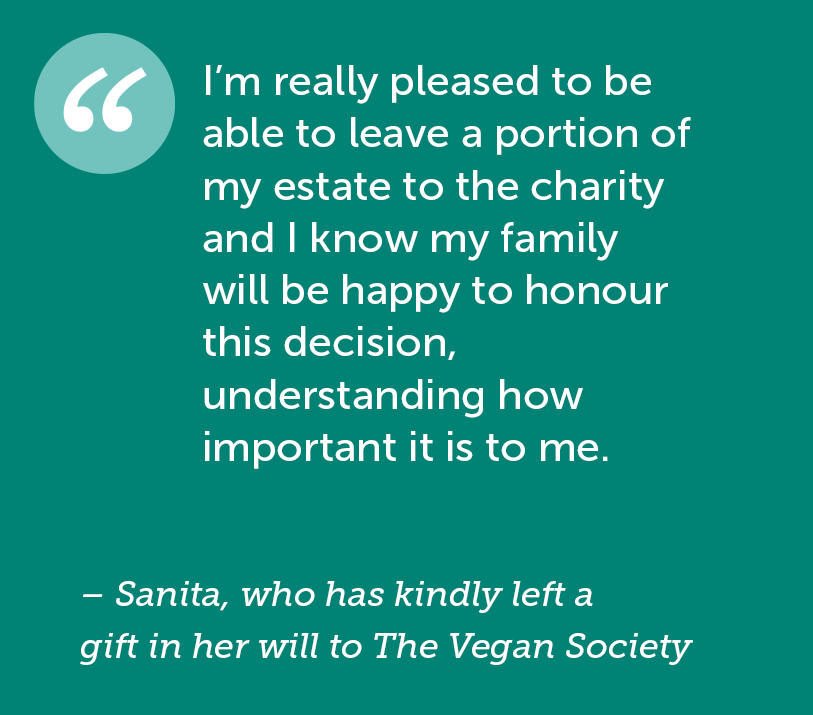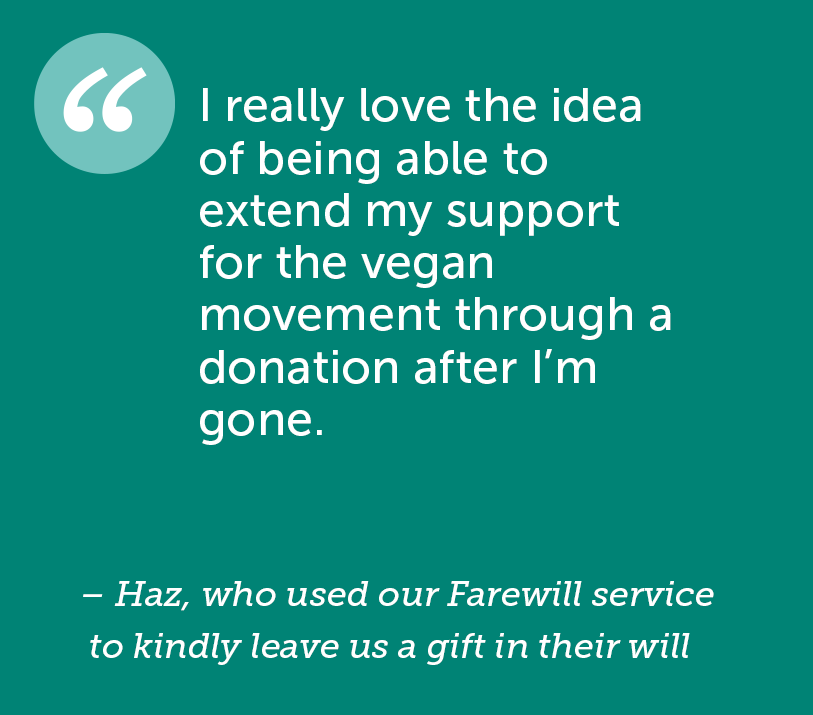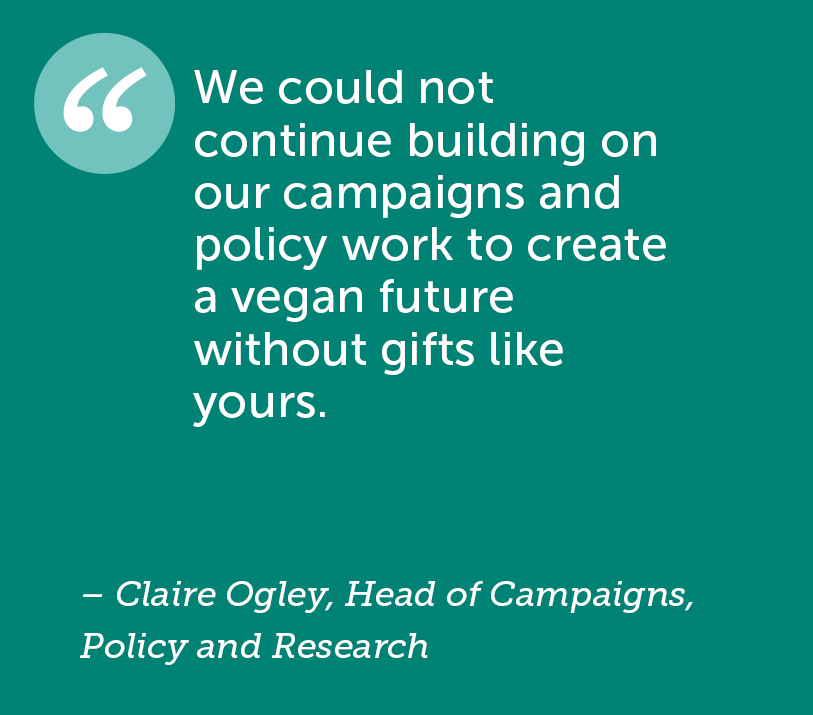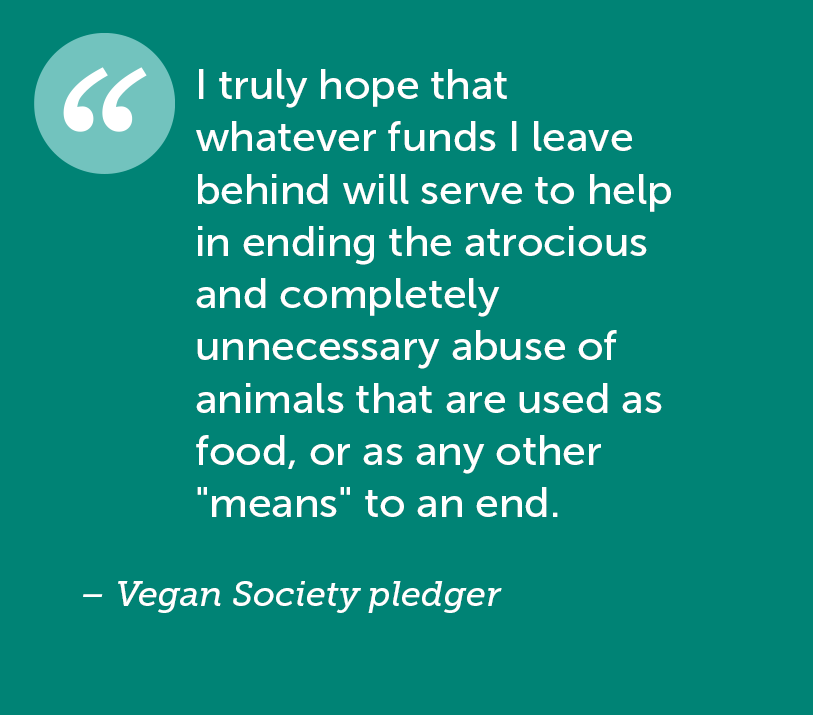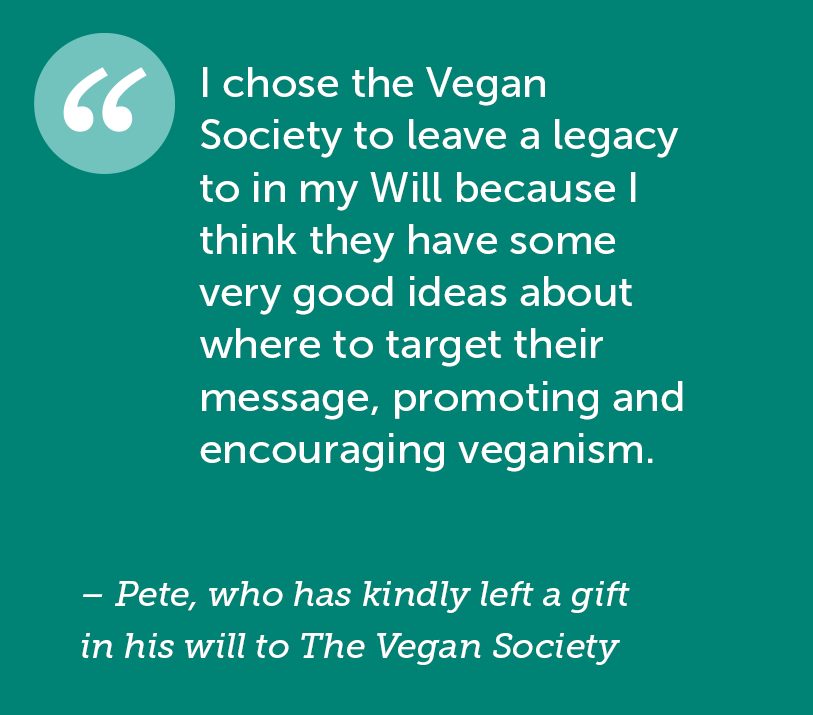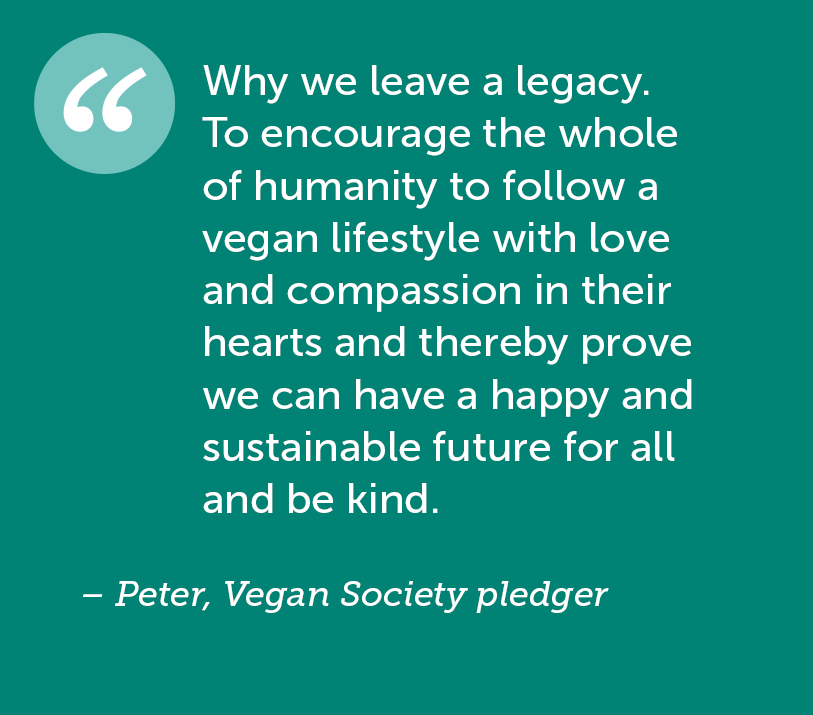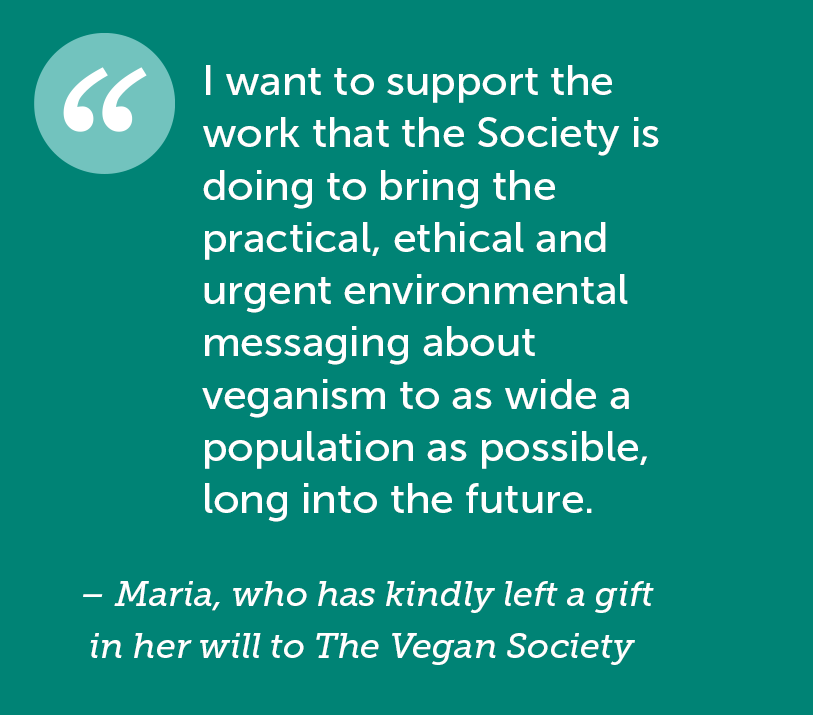 Check out our legacy resources
Please get in touch with our Legacy Team using the form below or feel free to call 0121 507 9987 to speak to a member of our team about how you can leave a lasting legacy with the society.
Get in touch with our Legacy Team