Fancy spreading the word?
If you've decided to organise a stall or event to promote veganism and the work of The Vegan Society, whether at work, at school, or in your local area, then firstly – thank you! Let us give you a hand. We have a collection of eye-catching and informative leaflets that will help you strike up conversations and get people excited about veganism. With your passion, and our literature, you're onto a winner. 
Order leaflets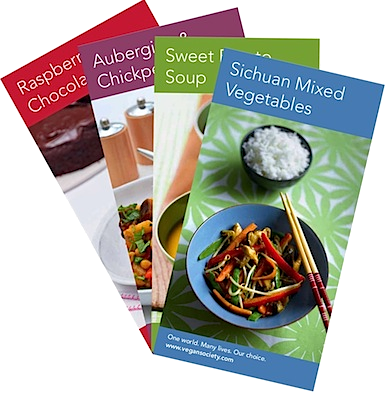 If you'd like some leaflets to hand out at your event, please email us. Do include your postal address and a bit of information about where you'd like to hand them out. This will help our staff to determine which leaflets are the most suitable for your event, and how many to send. Please ensure you email at least four weeks before your event, so that there is enough time for staff and volunteers to post them out.
Alongside our recipe leaflets (right) we offer various information leaflets (below). These include information on our latest campaigns such as Grow Green, plant-based nutrition, membership of The Vegan Society, ethics, the environment, why you should go vegan and the benefits to vegan business. Let us know which you would like today, or download them via the links provided.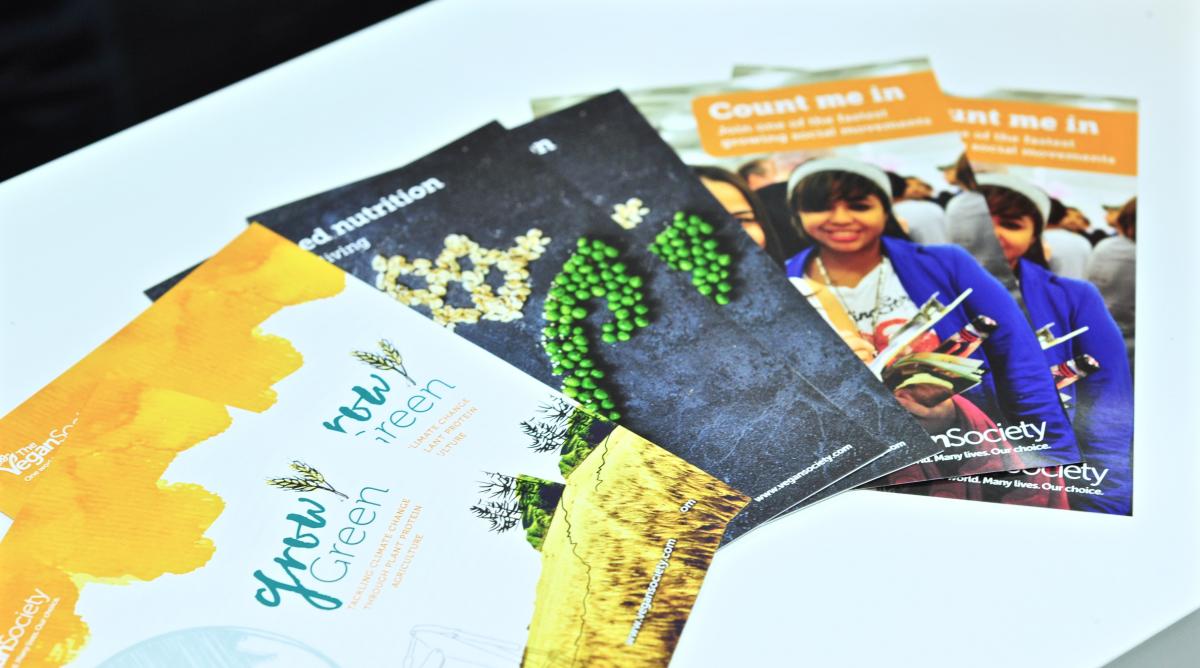 Donate now
We do not charge for leaflets, but it costs us upwards of £1.50 to print and post 50 single sheet leaflets to a UK address, and as much as £6.50 for 50 booklets. If you can, please consider making a donation towards printing and posting costs. You can donate right away here.
Help the society
Raising money for The Vegan Society at your event is a great way to ensure that we can continue with our important work such as supporting others to volunteer and spread the word about veganism. With your help, we can change the world! To order a collection tin, please email us.
And don't forget to tell us about your event: do email us a description with some photos or share them with us on Facebook or Twitter.