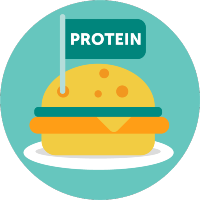 All the nutrients without the animal products
Many people grow up thinking that animal products like meat and milk are essential parts of a healthy diet. However, well-planned vegan diets follow healthy eating guidelines and contain all the nutrients that our bodies need. Both the British Dietetic Association and the American Academy of Nutrition and Dietetics recognise that they can support healthy living in people of all ages and during pregnancy and breastfeeding.
An opportunity to eat better
Going vegan can be a great opportunity to learn more about nutrition and cooking and improve your diet. You won't be consuming saturated fat from meat, milk and eggs, and you'll be avoiding processed meat, which the World Health Organization has classified as a cause of cancer. Eating a vegan diet allows the most room for health-promoting plant foods. Get the most out of yours by limiting salt and eating plenty of wholegrains, fruit, nuts, vegetables and legumes, such as kidney beans, chickpeas and red split lentils. These foods are packed full of beneficial fibre, vitamins and minerals.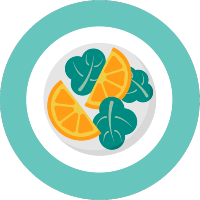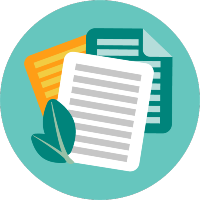 Research
The evidence base shows us that vegan diets can support healthy living. In fact, research has linked vegan diets with lower body mass index and rates of obesity, which helps to explain other associations found in some studies – lower blood pressure and cholesterol and lower rates of heart disease and type 2 diabetes.
What about bone health?
It is possible for vegans to follow lifestyle guidelines about protecting bone health. These guidelines include getting good sources of vitamin D and calcium, and enjoying a variety of forms of exercise. It is important to pay attention to bone health, as some research has found higher fracture rates among some vegans in the UK. While further research is warranted, the take-away message is that with a little planning vegans can take care of their bones.
The bottom line is that you can eat a vegan diet that supports healthy living, whilst helping animals and the environment.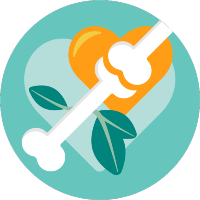 Vegan and Thriving

Feeling inspired? We are so passionate about helping people to thrive on a vegan diet that we have dedicated a whole campaign to it! Explore Vegan and Thriving and find delicious nutritionally balanced recipes, our short ITN documentary about healthy vegan living, practical tips and guidance from nutrition experts and much more.
Further information

Our nutrition overview is a great starting point if you want to learn more about vegan diets
This research summary provides further information about long-term vegan health
Try going vegan for a month with the free VeGuide app