Options for eating out when on the move or with friends and family.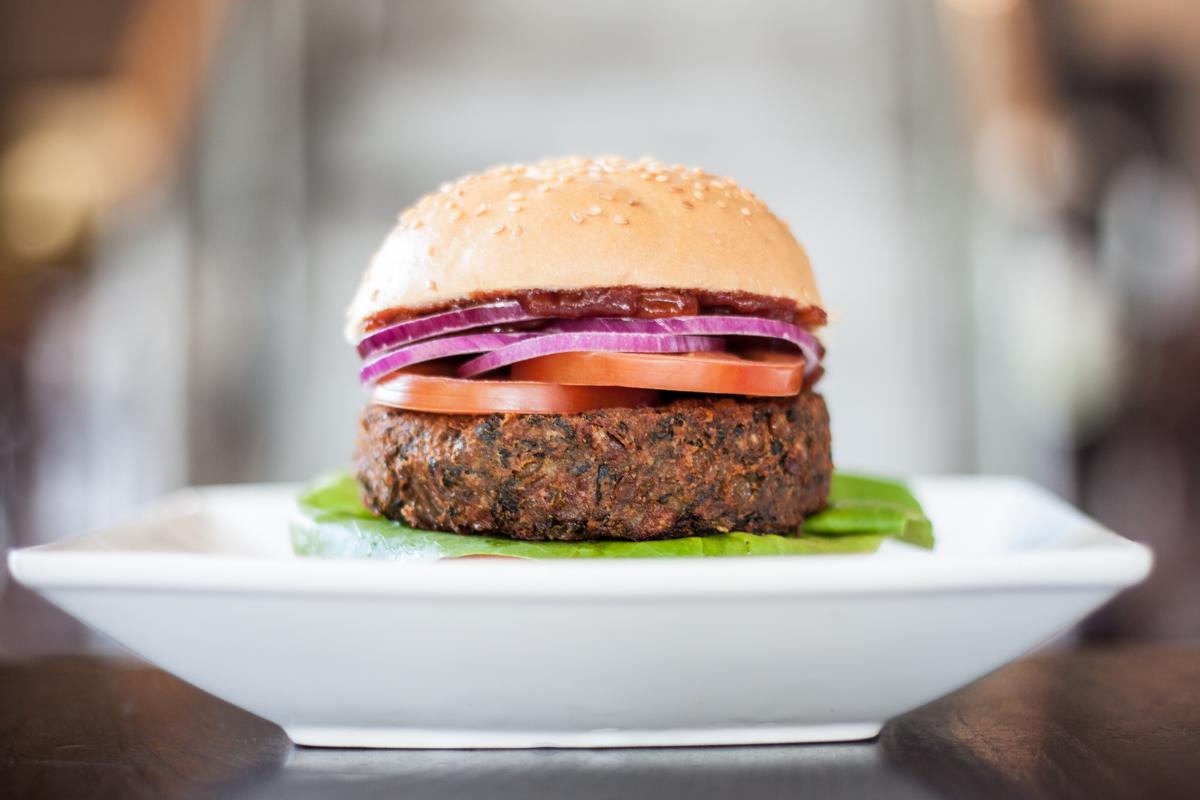 Being vegan doesn't mean having to miss out on the simple pleasure of enjoying a meal out with family or friends. As the number of vegans in the world continues to grow exponentially, so too does the number of vegan-friendly restaurants. But you don't have to be restricted to restaurants that cater exclusively for vegans - today you will probably find it is more strange to find a restaurant that doesn't have a vegan option on its menu than one that does!
Most mainstream chains will offer a labelled vegan option on their menu, with some even going as far as printing a completely separate vegan menu. Some chain options are even registered with the Vegan Society trademark, so you can chomp away happy in the knowledge that we are confident that the dish is suitable for vegans. However, we know that this isn't always the case, so it's handy to know what to look for when it comes to dining out. 
Chinese 

Most Chinese restaurants will serve a range of tantalising tofu dishes, sometimes listed as bean curd on the menu. The great thing about tofu is its versatility – you can have it deep-fried, salt and pepper style or in a range of tasty sauces. If you're not feeling tofu for yo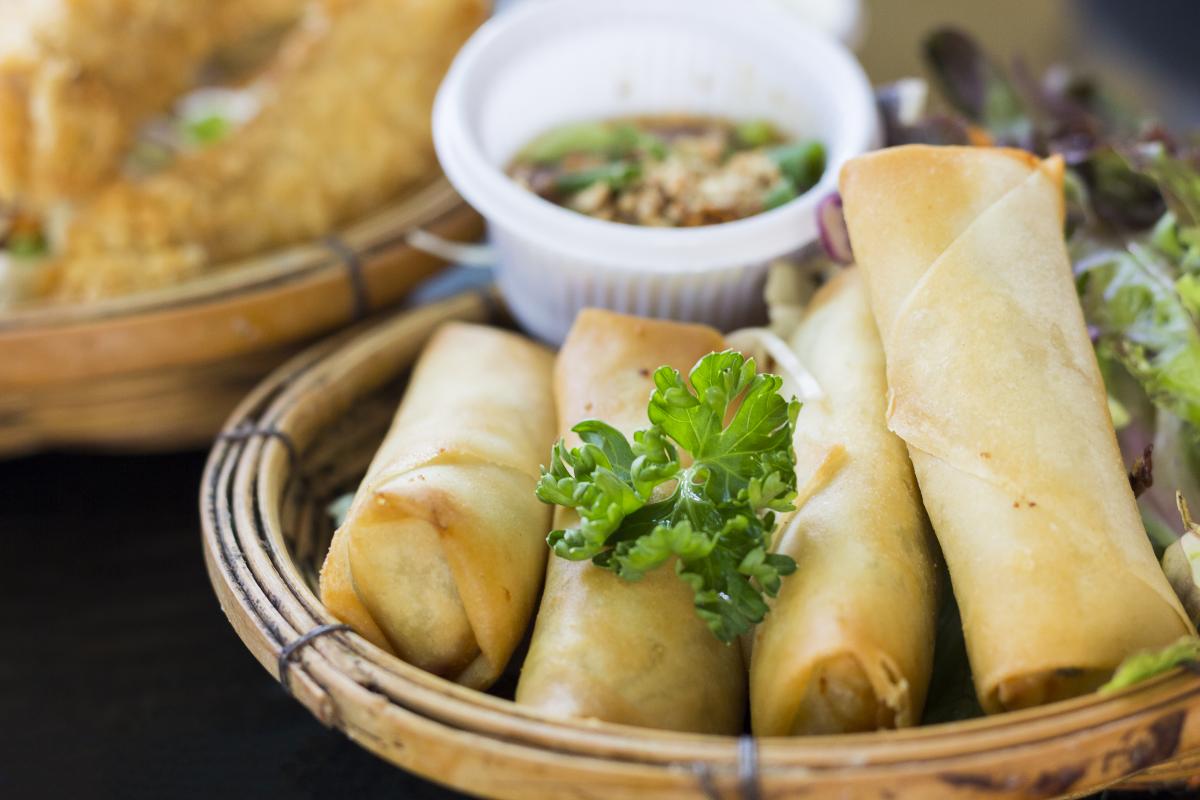 ur main, you can choose from a range of delectable vegetable dishes, from veggies in sweet and sour sauce to vegetable curry. Serve with sides like boiled rice or noodles, just be sure the noodles are made from wheat rather than egg, as this will vary from restaurant to restaurant.
Looking for a full-on banquet? Kick things off with delicious appetisers like vegetable spring rolls or veggie dumplings. Be aware that egg is very common in Chinese cooking, so double check with the chef or server that your dish doesn't contain egg. It's also worth asking about oyster sauce, which is often added to vegetable dishes (even those listed as 'vegetarian') without a second thought, so you will need to specify that you would like them to steer clear of this.  Tips like looking out for fish sauces and hidden egg can also be applied to other Southeast Asian cuisines like Thai and Vietnamese.
Chip shops

Who doesn't love a good portion of chip shop chips doused in salt and vinegar? Sometimes nothing else will do! If you're lucky, you will live close to a place that serves vegan-friendly veggie burgers, vegan pies, spring rolls, mushy peas and curry sauce to accompany your chips. These are often bought in, so your server should have access to the packaging to tell you whether or not they are vegan-friendly. 
If you're very lucky, you will live near one of the many vegan 'fish' and chip restaurants that are springing up, serving up gems like fish alternatives made from tofu. If you're not so lucky, your local chippy will fry the chips in beef dripping (popular with more traditional style chip shops) or the same oil as meat products, which means even chips will be off the menu! Be sure to find out more about their cooking methods before ordering. 
Indian 

Indian restaurants can be an absolute haven when it comes to finding enticing vegan options! Many Indian restaurants will specialise in vegetarian dishes, which may be 'accidentally' vegan or can be easily veganised. Popular options include chana masala (chickpea curry), saag aloo (spinach and potato curry) and tandoori vegetables. 
Ghee (a type of clarified butter) is very common in traditional Indian cooking, so be sure to check that the restaurant you are visiting uses vegetable oil instead, vegetable oil is the more affordable option so it is becoming increasingly common in restaurants. Other things to look out for include yoghurt, found in creamy sauces and dips and naan breads, which often include dairy.  Fear not though, you can fill up on lots of tasty additions like poppadoms, vegetable pakoras or vegetable samosas. Again, it's always better to check that these are vegan-friendly rather than assuming, as restaurants will vary.                                                                                  
Italian 

It can be slightly more difficult to order from an Italian restaurant when dining out. There will often be an array of creamy dishes or plates packed with cheese on the menu. However, businesses are becoming much better at catering for vegans, so you won't have to forgo this flavour packed cuisine if you know where to look and what to look for.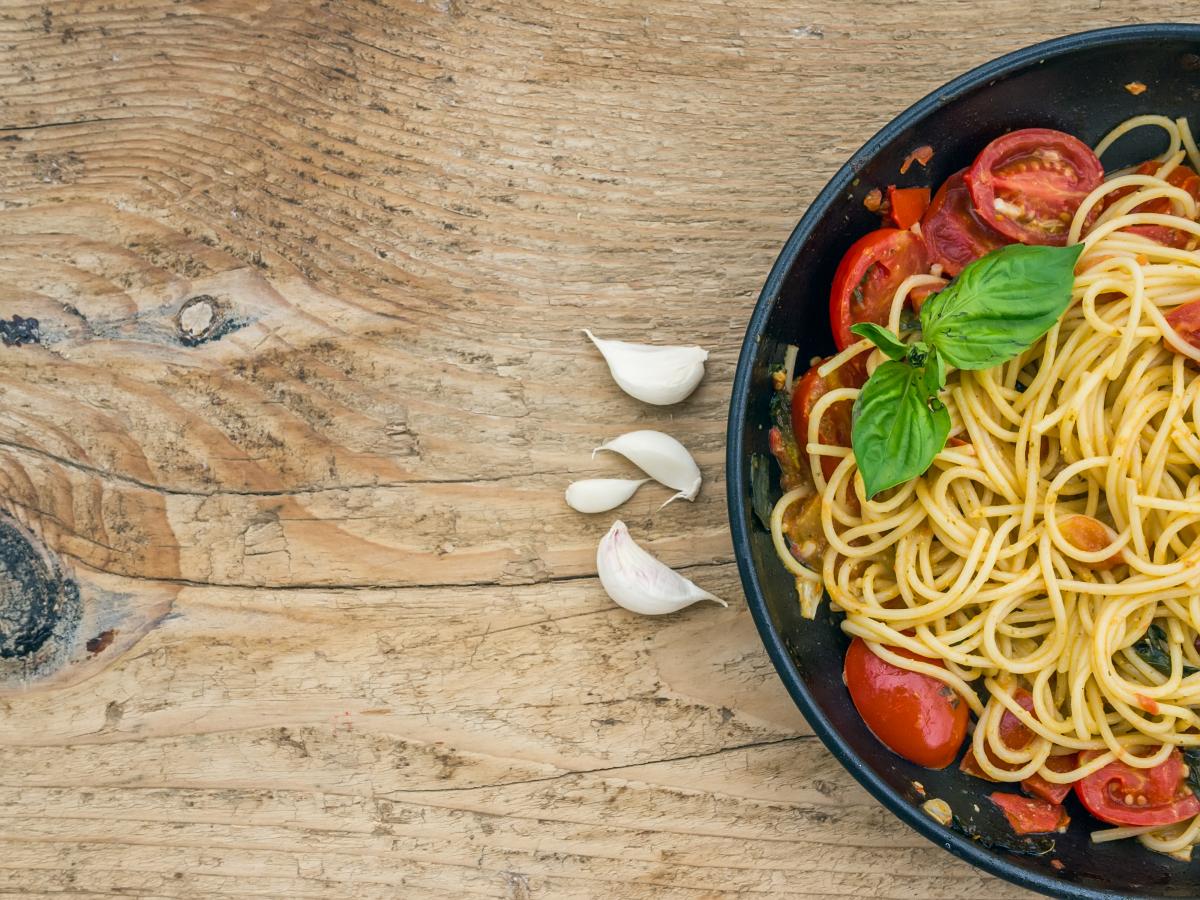 Most dried pasta is suitable vegans by default, due to being made from durum wheat alone. You will need to be careful when it comes to fresh pasta though, as this is often made with eggs – ask your server or the chef to be sure. If you are in the mood for a steaming bowl of comforting pasta, look for tomato-based sauces like Arrabbiata, ask for it to be made with olive oil rather than butter and check that the sauce doesn't include anchovies. Bulk up your dish with extra veggies like mushrooms and courgettes for a satisfying dinner. 
We couldn't talk about Italian food without mentioning the crowd-pleaser that is pizza! You may think pizza is synonymous with dairy-based cheese, but vegan cheese pizza is quickly becoming widely available, particularly in chain restaurants. Isn't it great to live in a time where vegan pizza is so easy to find! 
Mexican  

Don't be fooled by its reputation for being cheese and sour cream heavy, Mexican cuisine can be a great option for vegans. 
Most common Mexican dishes (think burritos, quesadillas and tacos) can easily be veganised. Just swap the meat and dairy products for flavoursome beans, vegetables and rice for a scrumptious and substantial meal.  Make it as spicy as you can handle by adding some jalapenos! 
If you're looking for a starter, nachos can be a great option. Simply skip the cheese and sour cream and load them up with salsa and guacamole, just check that your guacamole is made the traditional way and that no dairy has been added.  
---
Vegan Society Trademarked items in high street chains

In a pickle for a vegan lunchtime option? Pop into your nearest Caffè Nero and pick up their Sweet Potato Falafel & Houmous Wrap or Sundried Tomato & Pesto Tostati. If you fancy a sweet treat, give their Apple and Blackcurrant Crumble a whirl. Costa also offers a Fruity Crumble that is registered with our Vegan Trademark, as well as seasonal options like their Crimbo Crumble. 
Visit Handmade Burger Company and choose from four vegan burger options like the Cajun Vegetable and Bean Burger or the Chickpea and Quinoa Burger as well as tempting sides like Peri Peri or Rosemary Salt Chips. If you're not too full, you can even wash it all down with their deliciously thick and creamy vegan milkshakes! 
JD Wetherspoons is well-known for being one of the most affordable pub chains around, but did you also know that they are quite pioneering when it comes to vegan-friendly options? Choose from Pasta Pomodoro, Sweet Potato, Chickpea & Spinach Curry or Vegan Chilli with Smokey Mexican Rice. They even have a vegan-friendly Apple Crumble on offer for after! 
Wagamama has a wide-ranging selection of vegan meal choices, which make it a great option for an evening meal out. Begin your meal with tempting starters like their Wok Fried Greens or Yasai Gyoza or head straight to their mouthwatering mains like the Yasai Pad-Thai or the Yasai Samla Curry.
Check out HappyCow for local vegan and vegan-friendly cafes and restaurants in your area.
You can find also find a range of popular vegan dishes and ingredients by visiting our Recipe Hub.
 

Since you're here...

Join us as a member and support the vegan movement from just £2 a month. Since 1944, our members have been integral to supporting us as we spread the vegan message, help vulnerable vegans in need and work with institutions and governments to turn the world vegan. As a reward, you'll receive over 110 third party discounts, The Vegan quarterly magazine, podcast extra, access to a vegan dietitian and a community of vegans and much more.