Fancy some fundraising?

Fill your tin

An easy way to raise money to support The Vegan Society is to have a collection tin on display at any event you hold. Whether it's a fair, a street stall or a film screening, often people put money into tins without even asking what it's for!
What's cooking?

For something unusual and fun why not fundraise by having a 'Go Vegan With Me' dinner party?  Place your collection tin at the front door and you'll raise some much needed cash and who knows, if you're a decent cook you'll also have the opportunity to show your friends that you don't need cheese to make an awesome meal.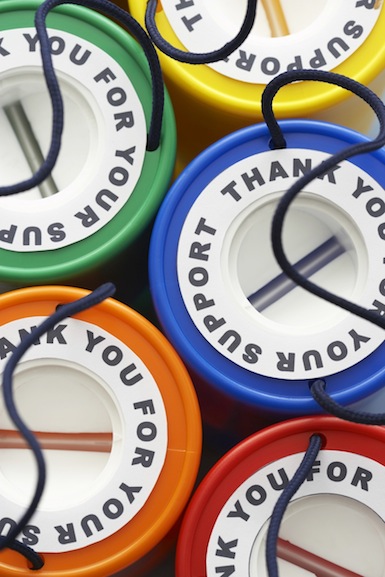 Get creative

Or perhaps you have some other cool, original ideas for fundraising? If so, let us know and we'll be happy to help in any way we can.
What next?

Get in touch, let us know what you're up to and we'll send you our collection tins.
We'll provide you with the collection tin(s) and some paperwork to show that you are officially allowed to collect on behalf of The Vegan Society. Please don't forget to fill in your returns sheet and send the tin back once you've finished with it, along with the money you raise. 
Let us know well in advance if you'd like a tin though, as with the growing awareness around veganism we do get very busy.
Don't be shy - tell us about your success

You can Tweet us about your event, post details with a photo on our Facebook page or share a tagged Instagram image. Thank you for supporting our work!