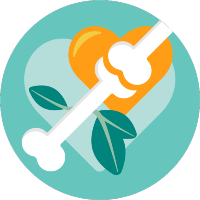 Healthy lifestyle choices can help us to look after our bones.

It's not just about what we eat! So, how can vegans follow guidelines about protecting bone health?
Further information

These are general guidelines about nutrition. If you have concerns about your diet, please talk to your doctor about seeing a dietitian.