At The Vegan Society, we believe that there is strength in unity. This is what the Community Network is about.

It is made up of people who care about veganism, and our mission – to make it easier for more people to go vegan and stay vegan. We believe a veganism that is well supported by the right legislation, the right options, and the right agricultural systems is the most accessible. If you agree with us, then the Community Network is for you. 
Influencing people often starts with introducing concepts and answering questions about a living a vegan life. Institutionally, we do work such as encouraging high street shops to provide more vegan options through our Vegan on the Go campaign. In terms of legislation, we do a lot of work with MPs and other policy makers to influence laws that will make it easier to go vegan, and stay vegan, forever, like Catering for Everyone.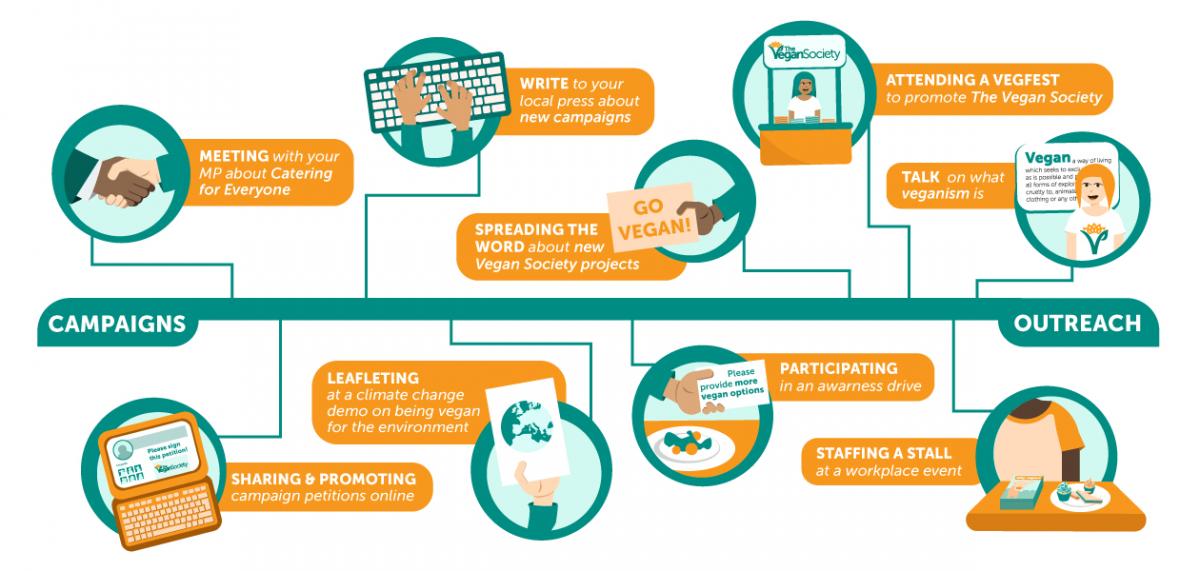 There are two ways you can get involved with our network, through organising, and advocating. Organisers work directly with staff to carry out local actions throughout the year, with Advocates coming along and supporting those actions to get the best outcomes we can. You can read the full role descriptions below. 
Fill in below to apply to be a Community Advocate