The Vegan Society is an official partner of Veganuary!

The Vegan Society is delighted to announce that it has become an official Veganuary partner for 2020. This brings two of the leading global vegan organisations together to help further the vegan movement.
Veganuary's month-long vegan pledge has been a huge success, which is shown in the extraordinary growth in participants since it was established in 2014. From just over 3,000 participants in its first year to over a quarter of a million in 2019, the increase has been phenomenal. 2020 is set to eclipse these figures once again, and The Vegan Society are excited to promote this and keep the figures increasing.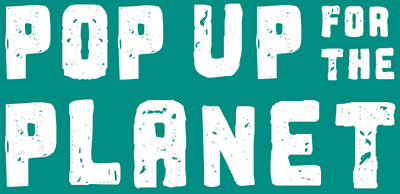 To celebrate our partnership with Veganuary, The Vegan Society is hosting Pop Up for the Planet, a month-long pop-up in the bustling Mare Street Market venue in London. We will be bringing veganism to the masses during the New Year's resolutions period by promoting the many benefits of going vegan, encouraging people to take the first step by signing up to Veganuary and giving out free vegan samples to participants, including Northern Bloc's delicious vegan ice cream.
Every Day

6 January - 30 January
Weekdays 11am - 7pm
Weekends 10am - 6pm
Mare Street Market

117 Mare Street, Hackney
London, E8 4RU
Saturday 18 January – Matthew Pritchard of Dirty Vegan/Dirty Sanchez fame – signing copies of his new vegan cookery book Dirty Vegan: Another Bite.
Saturday 25 January – Rich Hardy (recent Animal Hero Awards winner and undercover animal investigator) will be joining us to sign and sell copies of his new book Not as Nature Intended.