The first step to stocking VEG 1 is recognising the growing demand for affordable vegan supplements

Did you know that we work with a network of wholesalers to provide VEG 1 multivitamin to vegans all over Europe? There are over 100 VEG 1 stockists, from the UK to Norway and many places in between. The Vegan Society would love to work with you, whether you're a health shop, pharmacy or food store. Keep reading to find out more about our simple process to become a VEG 1 wholesaler.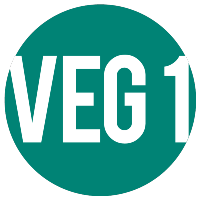 Why VEG 1?
As vegan lifestyles continue to grow in popularity, the vegan supplement industry will grow significantly with demand. Mordor Intelligence's market research predicts that the European vegan supplements market will register an annual growth rate of 9.4% between 2020 to 2025. Indeed, VEG 1 has seen a continued sales growth since its introduction in 2005, with an estimated user-base of over 46,000 loyal consumers worldwide in 2020. Priced at £2.20 per month, VEG 1 sets the standard for affordable nutritional supplements that your customers can trust.
Understand your audience
It is also vital to understand what vitamins and minerals your audience could be looking for in a vegan multivitamin. Based on a recent UK survey, we found that most adults living in the UK take a multivitamin most days. The most popular included vitamin being Vitamin D, with over 68% of respondents taking a supplement containing the sunshine vitamin. Vitamin B12 was also a popular choice, with 33% supplementing vitamin B12 daily. We also found that those who were either vegan or actively reducing their meat intake were the most likely to take a B12 supplement [1].
VEG 1 contains the EU recommended daily Nutrient Reference Intake (NRI) of Vitamin D, Vitamin B12, Vitamin B2, Vitamin B6, Iodine, Selenium and Folic Acid. If VEG 1 sounds like the perfect addition to your shelves, then it's time to register your interest.
Sources: [1] Attest consumer survey for The Vegan Society – ('Vitamin Supplementation Survey') of 1000 UK adults – conducted between 26th February and 3rd March 2021 (online)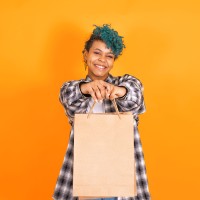 How to apply


Step 1: Registering your interest

Register your interest using the quick and simple online form. You can find the form over in the 'apply now' tab. It only takes two minutes to fill in.

Step 2: Setting up your account

A member of our Customer Service team will respond to your initial query via email or phone in 4-5 business days. The team will provide you with our wholesale pricing structure, product information sheet, and paperwork for you to review and sign. The team can also schedule a virtual or face-to-face meeting to go over the product in more detail and answer any questions you may have.

Step 3: Sign and return the agreement

You'll need to sign the stockist agreement and the minimum advertised price (MAP) agreement before you can place an order. We'll then set you up on our system, and you'll be welcomed to our fantastic stockist network!

Step 4: Place an order

You are now ready to place your first order of VEG 1! From now on, you'll be placing orders with a dedicated member of the team who can also answer any queries you may have. The Vegan Society appreciates every relationship with wholesalers of VEG 1 and we'll work with you to keep growing. We're always here to help!
Have a question?
A MAP agreement is a minimum advertised price agreement. Signing this means that you cannot sell VEG 1 for less than the agreed minimum price.
We work with businesses of all sizes and needs, so our minimum order quantities (MOQ) vary from business to business and may be negotiated during the onboarding process.
There is no contractual limit on the number of orders you need to place to remain a wholesaler. We are flexible to suit your needs.
Delivery charges differ depending on the courier used, order quantity, and delivery location. Shipping charges will be calculated each time you place an order, and added to your invoice.