Come along and find us at events!

At The Vegan Society we attend a whole variety of events across the U.K to spread the word of veganism!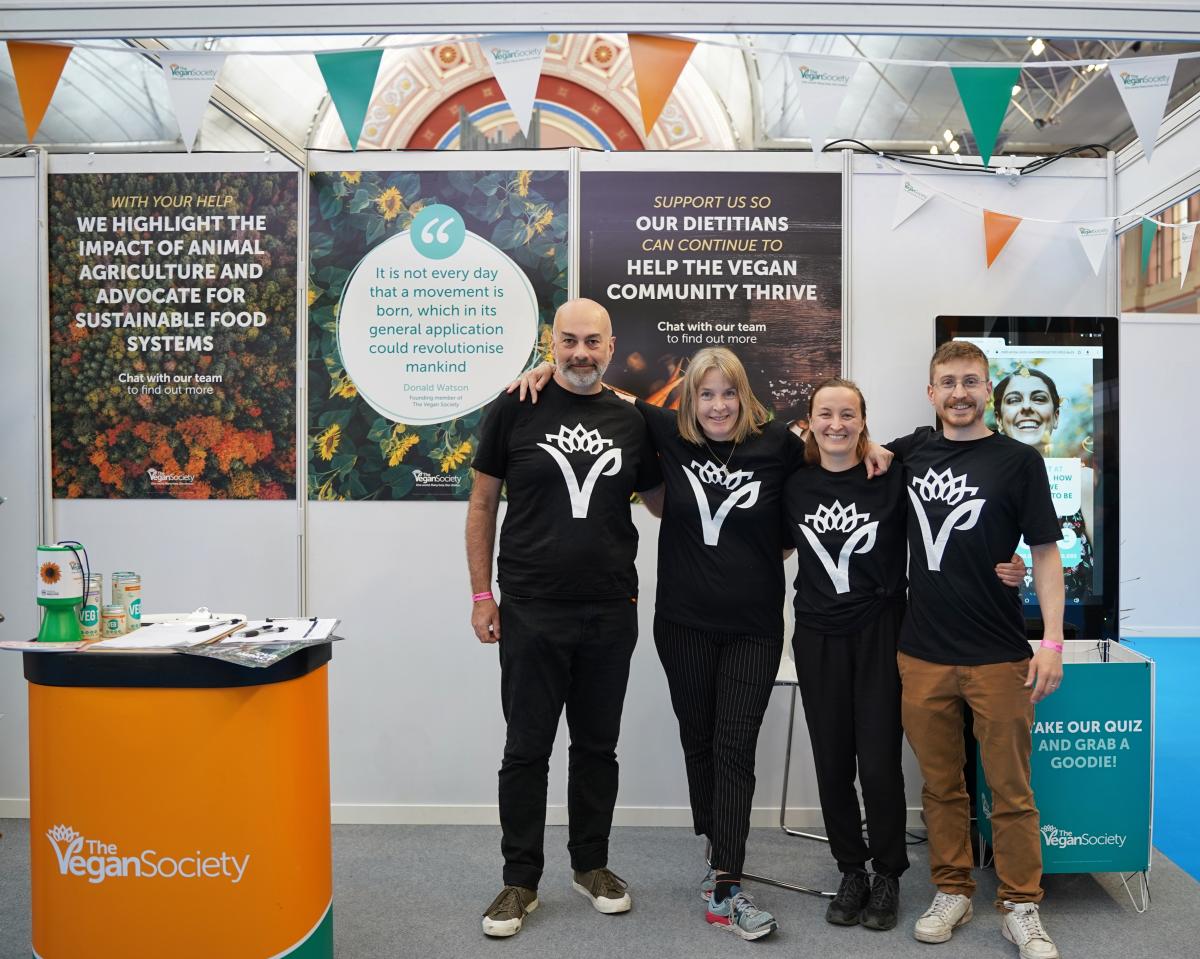 Vegfest UK 2022

We are looking forward to exhibiting at VegfestUK London 2022, returning to Olympia London for the first time since 2019.
VegfestUK London provides a unique blend of independent vegan businesses, campaigns, charities and organisations offering a mix of plant- based options, special offers, new products and some outstanding education, inspiration and entertainment throughout the weekend. Members get discounted tickets – contact us for more information. We'd love to see you there!
You can join today by completing our quick and simple online form. As a registered charity we rely on our members, and we are so grateful to everyone who supports us. For just £2 a month, your membership will go towards helping us to spread the word of veganism and create a world where animals are free to exist in their own right.