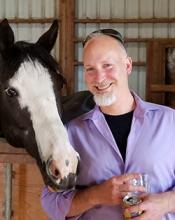 Mr. Karp is a lawyer who exclusively practices animal law throughout the States of Washington, Oregon, and Idaho.
He founded and served as first chair of the Washington State Bar Association's Animal Law Section in 2002 and has held executive committee positions since its formation. He founded the Idaho State Bar Association's Animal Law Practice Section in 2012 and continues to serve on its executive committee. In 2015, he became an executive committee member of the Oregon State Bar Association's Animal Law Section. He has also been a vice chair of the American Bar Association's ("ABA") Animal Law Committee since its creation in 2004.
Among numerous other cases he handles, Mr. Karp defends animal rights activists in criminal and civil proceedings, negotiates and protects their access for leafletting and peaceful demonstration, and represents those facing adverse employment and educational decisions. He also represents vegans in civil and criminal litigation.
Mr. Karp is a long-standing speaker, author and lecturer on animal law issues, and has also authored a chapter on Vegan Litigation in his book Understanding Animal Law (https://www.amazon.com/Understanding-Animal-Law-Adam-Karp/dp/0769854206).
He is heavily involved in Anonymous for the Voiceless.
Mr Karp can be contacted through his website: www.animal-lawyer.com
---
IRN Conference 2020

Please note: At 42.00m there is no audio, you will need to turn on Youtube captions at this point until 44.00m.