Having a stash of canned fruit and some vegan puff pastry in the fridge or freezer means you can whip up an economical, fuss-free pudding in no time. Swap the peaches here for apricots or mango, if you prefer. 
Serves 6 people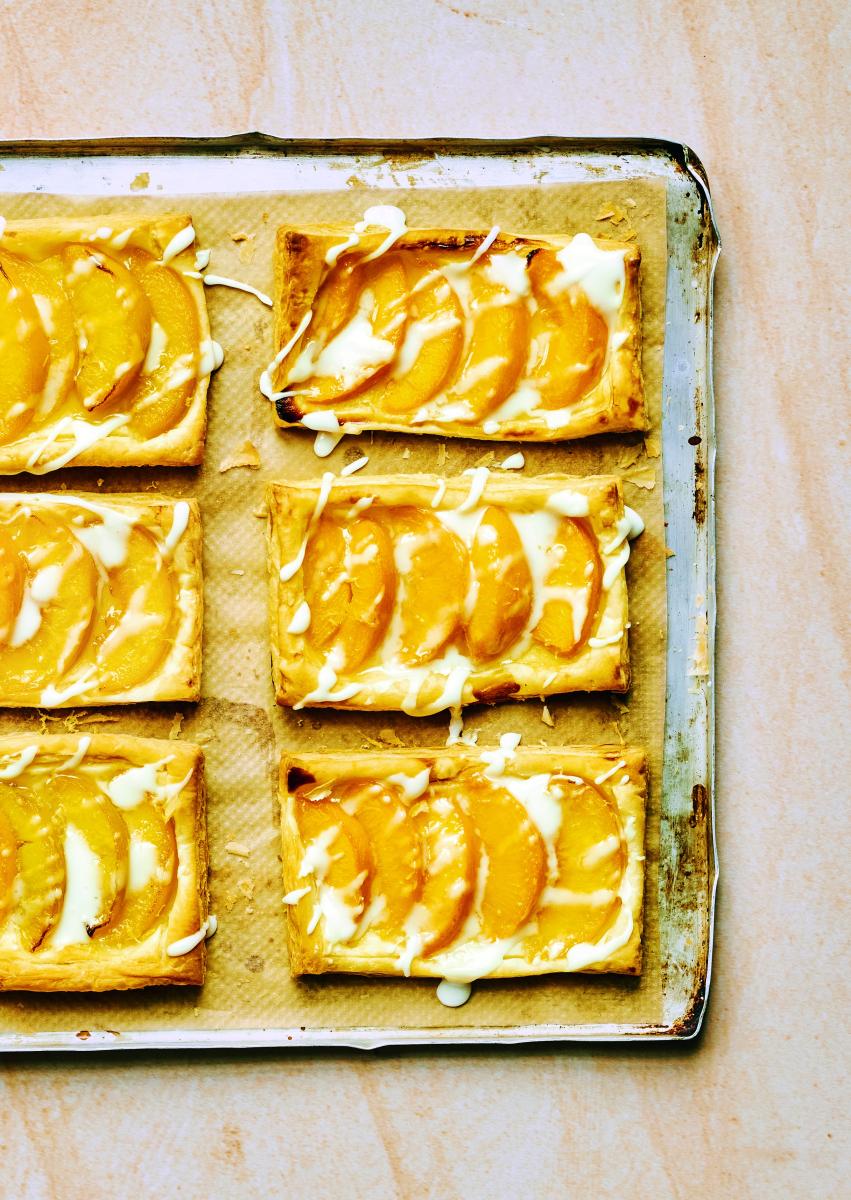 Ingredients:

320 g ready-rolled sheet vegan puff pastry 
Plain flour, for dusting 
400 g can peach slices, syrup drained and reserved 
Finely grated zest and juice of 1 lemon 
100 g icing sugar 
Method:

Preheat the oven to 180°C (350°F), Gas Mark 4. 
Roll out the pastry a little more on a lightly floured work top, trying to keep it in a rectangular shape. Cut the pastry into six evenly-sized rectangles and place on a large baking tray. 
Arrange 4–5 peach slices on each pastry rectangle in a fan pattern, then brush with some of the syrup from the can and sprinkle with lemon zest. 
Bake for 12–15 minutes until the pastry is puffed and golden brown. 
Meanwhile, gradually add the juice of the lemon to the icing sugar until you have a thin icing of a pourable consistency. 
Once cooked, allow the pastries to cool on the tray for 10 minutes before transferring to a wire rack. Drizzle each tartlet with icing and allow to set before serving. 
Recipe from Broke Vegan: Over 100 plant-based recipes that don't cost the earth, by Saskia Sidey. Published by Hamlyn, December 2020. Photography by Jo Sidey. Hardcover 12.99 (octopusbooks.co.uk)