The top 10 vegan products for eating al fresco on the go

We've been experiencing some great weather in the UK over the past few weeks, and the latest heatwave had us all running towards the nearest patch of grass to eat sandwiches in the sun. Here at The Vegan Society offices we decided to follow suit and host our own vegan picnic, packed with some of the best Vegan Trademark registered products out there that are ideal for outdoor dining.
If you're no stranger to getting caught short for lunch, you'll know that some high-street retailers would have you believing that the only vegan to-go options are a hummus and salad sandwich. Hummus is great, but there's so much more out there to experiment with! We're seeing an increased interest in providing vegan options, including the recent additions at Pret (which received a fantastic response!), but there's still a long way to go. Here we'll take a look at some great sandwich fillings and picnic staples that you can get hold of to whip together the lunch of your dreams! And, if you want more picnic and general summer ideas, check out Sarah's great tips and picnic recipes in her blog 'Super summer ideas for all'.
1. Vbites Cheatin' and VegiDeli Foods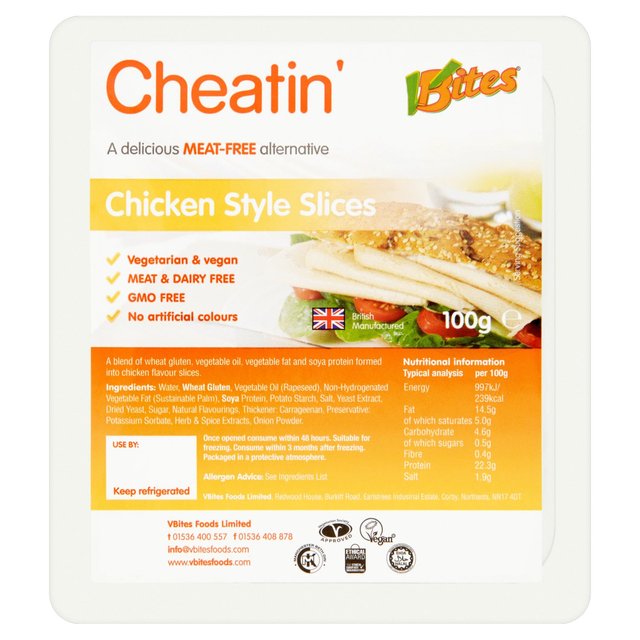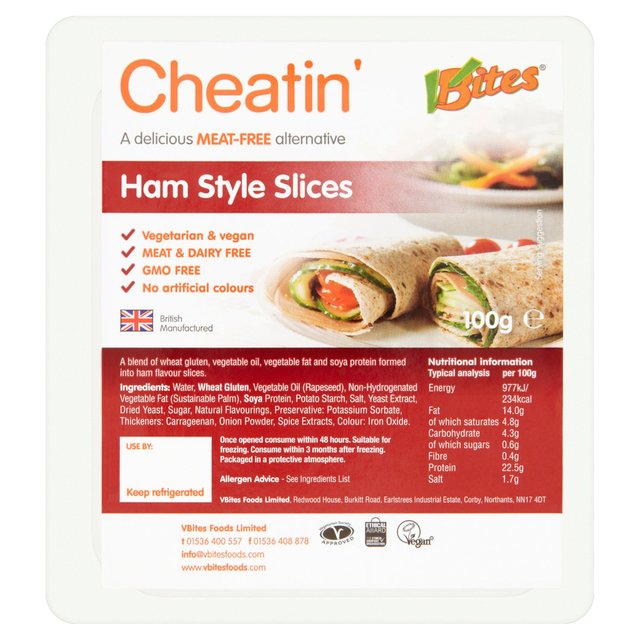 Probably the quickest and easiest option for sandwich fillings are the Vbites Cheatin' slices, which we enjoyed two flavours of, ham-style and chicken-style. Paired with salad (or even some vegan cheese) in a sandwich, they are a superb addition to a picnic. Also in the range of Vbites products, these cocktail sausages are ideal for snacking. Requiring no preparation, they can be eaten directly out the packet! You can pick up these varieties online at Ocado or in your local Holland & Barrett/independent health food store. They are often exported to international vegan-friendly stores, too. Remember, you can get 10% off in Holland & Barrett and other stores when you join The Vegan Society!
2. Gosh! Free From Burgers and Bites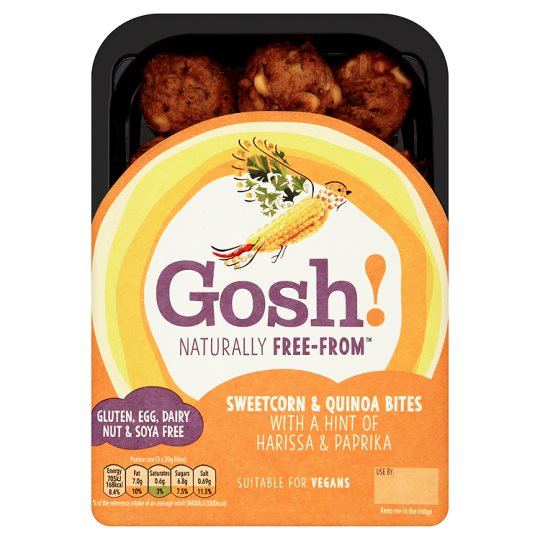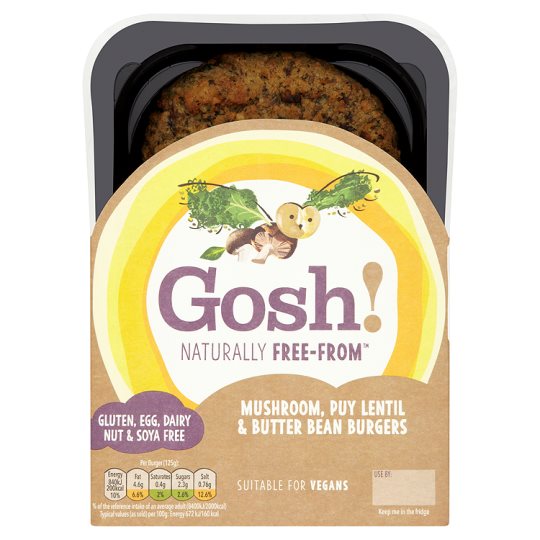 For those who avoid gluten, the new range from Gosh! Free From is a match made in heaven. Their range of burgers and bites are free from 14 of the most common allergens including nuts and soya. If you are doing some preparation for your picnic at home, we would encourage you to put some of these in the oven and take them with you, as they are just as delicious cold as they are hot! We put them inside our sandwiches and ate them straight out of the tub. All four of the products are available to purchase at Tesco supermarkets in the chilled area.
3. Violife Cheese Slices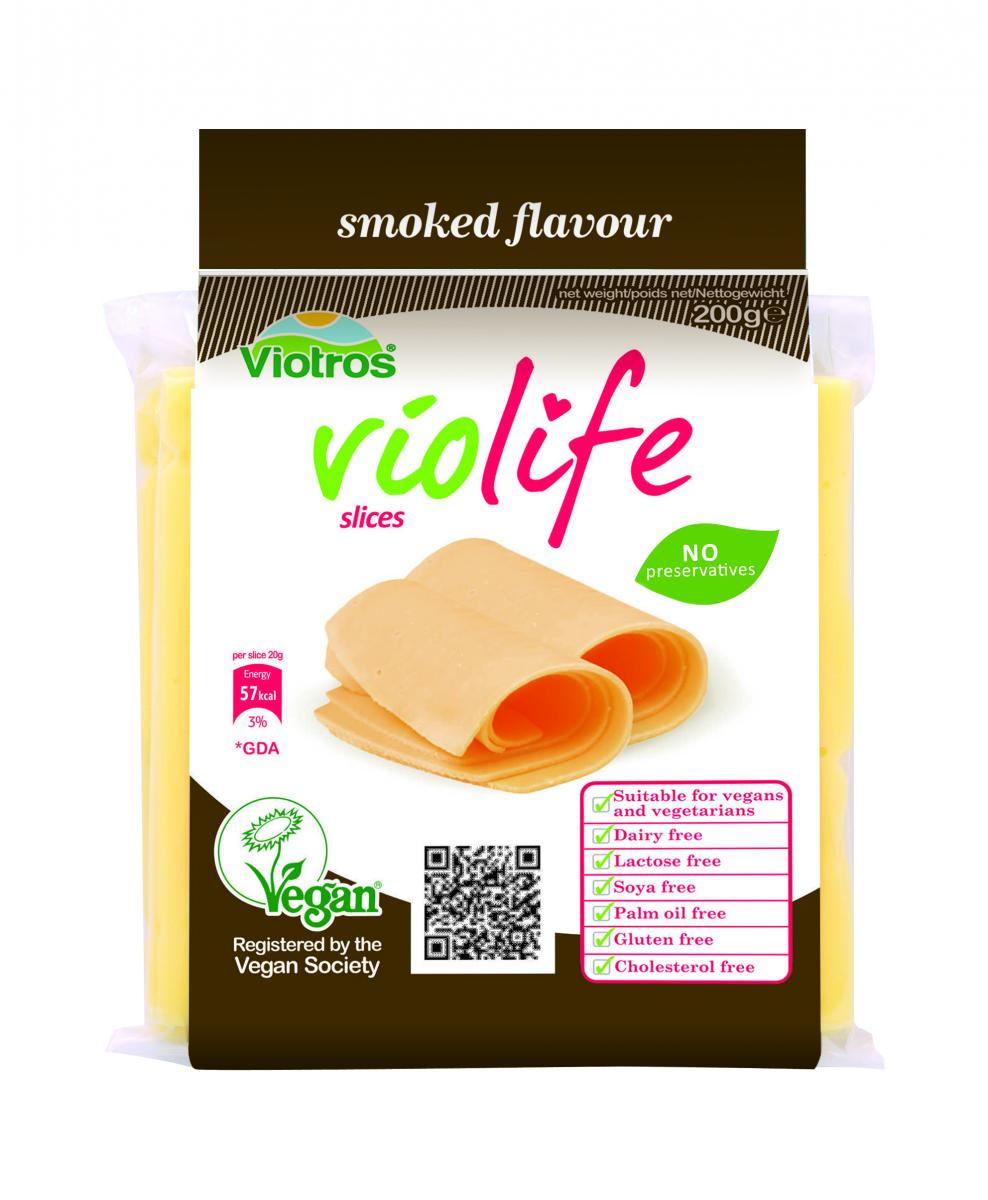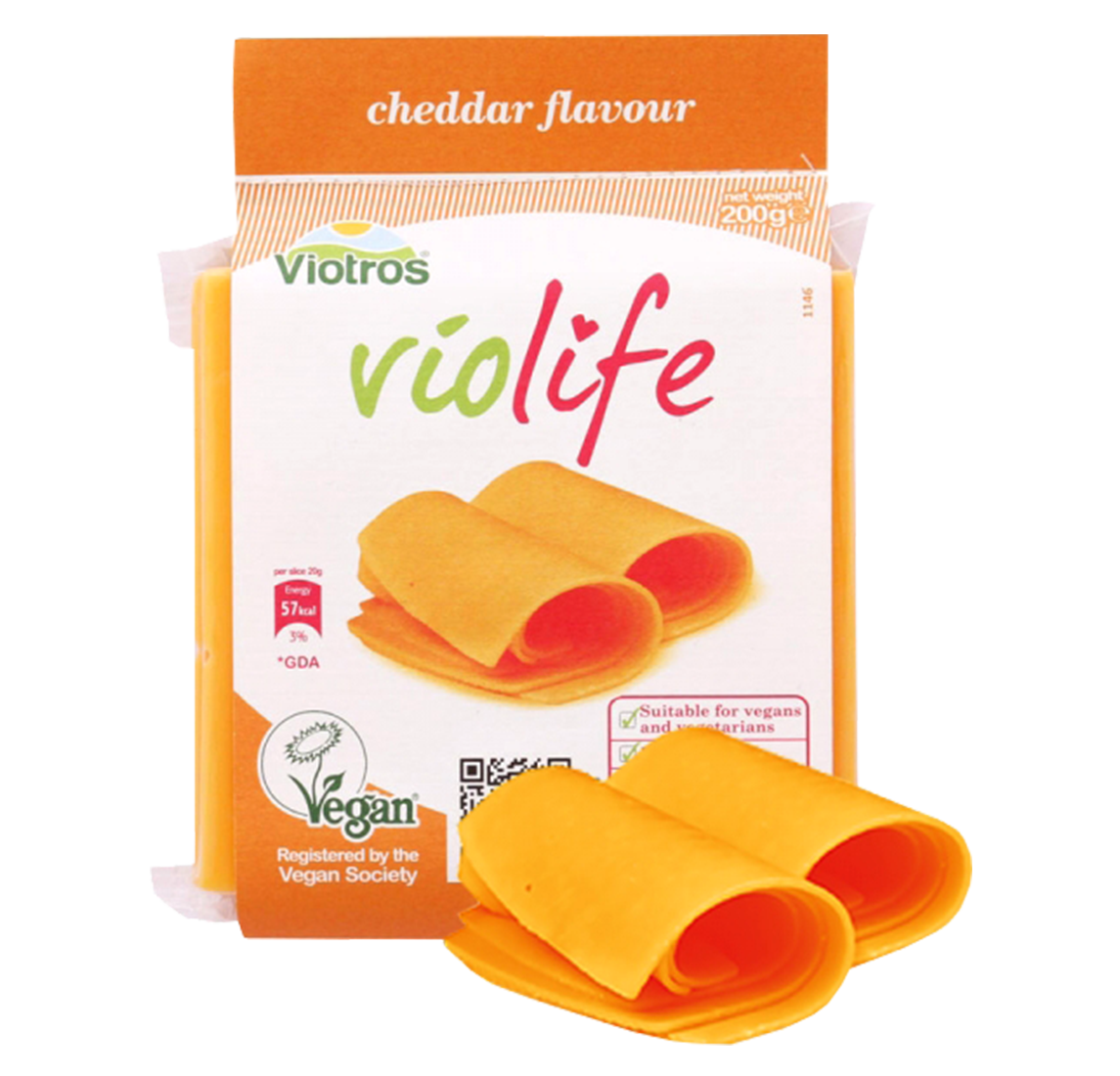 Nothing beats a good cheese sarnie, and we enjoyed three different varieties of Violife in our sandwiches. Violife are one of the leading vegan cheese brands in the UK, selling their cheese in blocks or slices. The cheddar and smoked cheese were so good that we ate most of it straight out the pack! We also had a sneak preview of the organic slices, which will be hitting stores soon. This vegan cheese is widely available in the UK, with Violife original slices popping up around many UK supermarkets including Tesco, Morrisons, Waitrose and Asda. It's also available in vegan-friendly stockists all over Europe. 
4. Suma Savoury Pate Spreads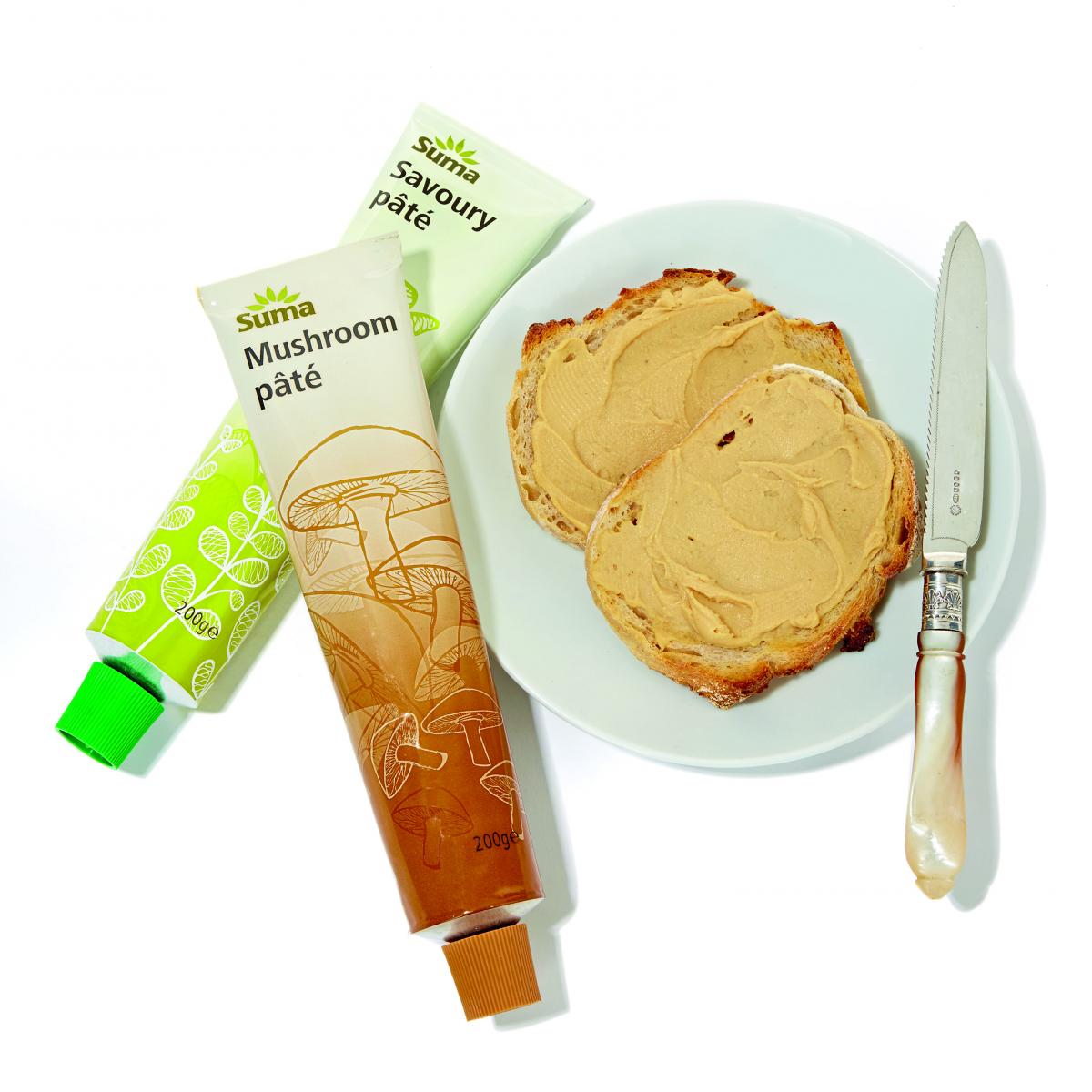 A favourite was the Suma pate. Coming in two different varieties, mushroom or savoury, this pate is perfect if you're traveling a long distance for your picnic. It doesn't require refrigeration if sealed, and it's versatile enough to be spread on crackers or into a sandwich with your choice of fresh salad. We thought it was great value for money and went quite far in feeding us. You will need a knife for spreading, so make sure you take one with you! Pick it up at your local independent health store.
5. Ten Acre Crisps and Popcorn



To snack on, we enjoyed three flavours of Ten Acre crisps, Pastrami In The Rye, When The Pepper Crack'd and The Story of When the Cheese Met the Onion. Yes, that's correct, vegan cheese and onion crisps! We also had three of the popcorn varieties: Lucia Popperley's Cappuccino Popcorn, Cousin Maisie's Fennel and Lemon Popcorn and Cousin Penelope's Strawberry & Cream Popcorn. All of the Ten Acre products are free from gluten and, despite the indulgent flavours, they are all vegan! You can purchase them in both individual and sharing bags (which are great for picnics). We've spotted them in independent retailers and cafes as well as Selfridges, Wholefoods and Fortnum and Mason.
6. Blackfriars Vegan Flapjacks



For a sweet treat, we paired up our favourite flapjack flavours from Blackfriars Bakery with fresh strawberries and cherries. Blackfriars Bakery has a large number of vegan products in their range, showcased in this vegan variety box. The flapjacks are available in many UK retailers such as The Co-op, but can also be ordered online and sent straight to your door, To get an exclusive 10% off discount online, enter the discount code SUNFLOWER at the checkout (offer applies to a minimum basket spend of £10). 
7. LemonAid and ChariTea Beverages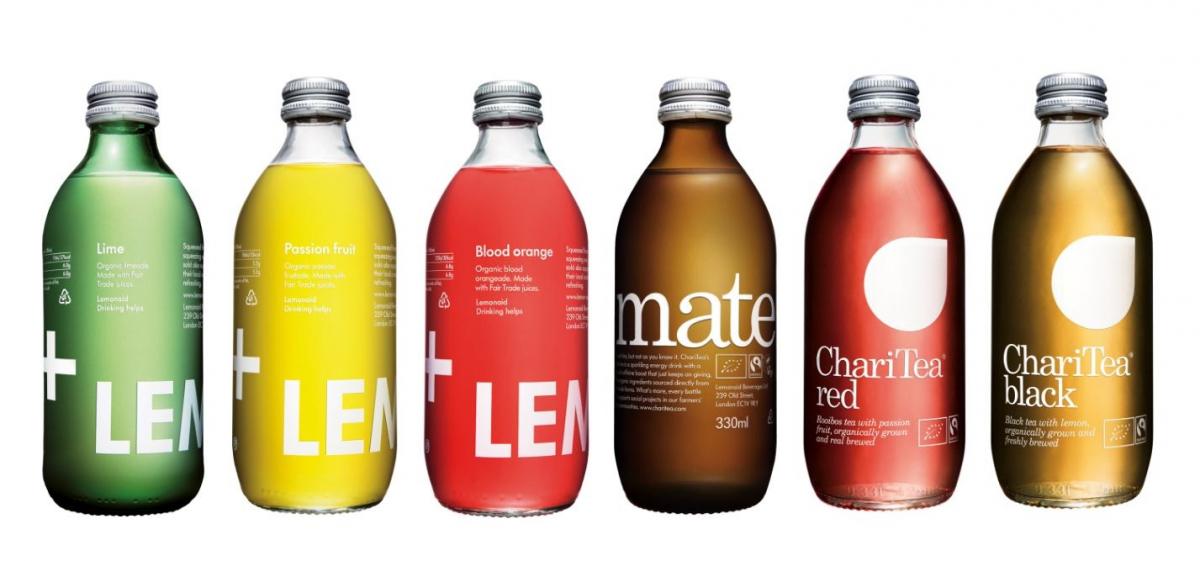 No sunny picnic is complete without thirst-quenching drinks. Our choice was the vegan range of beverages from Lemon-Aid, including ice teas and soft drinks that are perfect in the warm weather. Made from organic fruits and fairtrade juices, they come in recyclable glass bottles which can be reused in a variety of ways (see here for inspiration). We packed them in our bag with a bunch of ice-packs to keep them chilled. Find out more about the work they do here, and pick them up from retailers such as Selfridges, Harvey Nicols, Wholefoods, Planet Organic or independent health food stores. 
8. Rakusens Snackers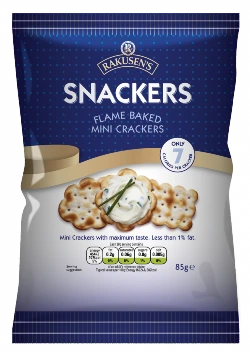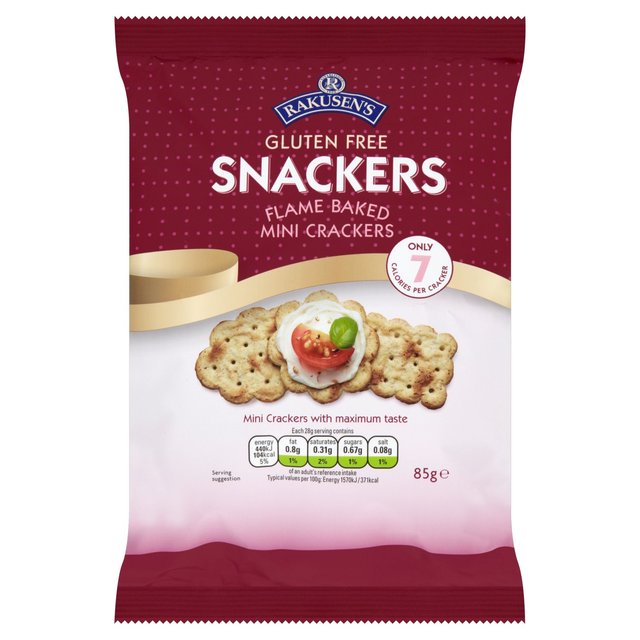 A perfect pairing with Violife vegan cheese slices or the Suma pates, Rakusen's Snackers are a delicious, light snack that are ideal for carrying to picnics. The bite-sized crackers even come in a gluten-free variety, making them inclusive for everyone to enjoy. We recommend spreading, stacking and snacking on them, but beware, one bag won't last long! Add them to your online Ocado shop or find them in a nearby Waitrose.
9. Geo Organics Apple, Apricot and Ginger Chutney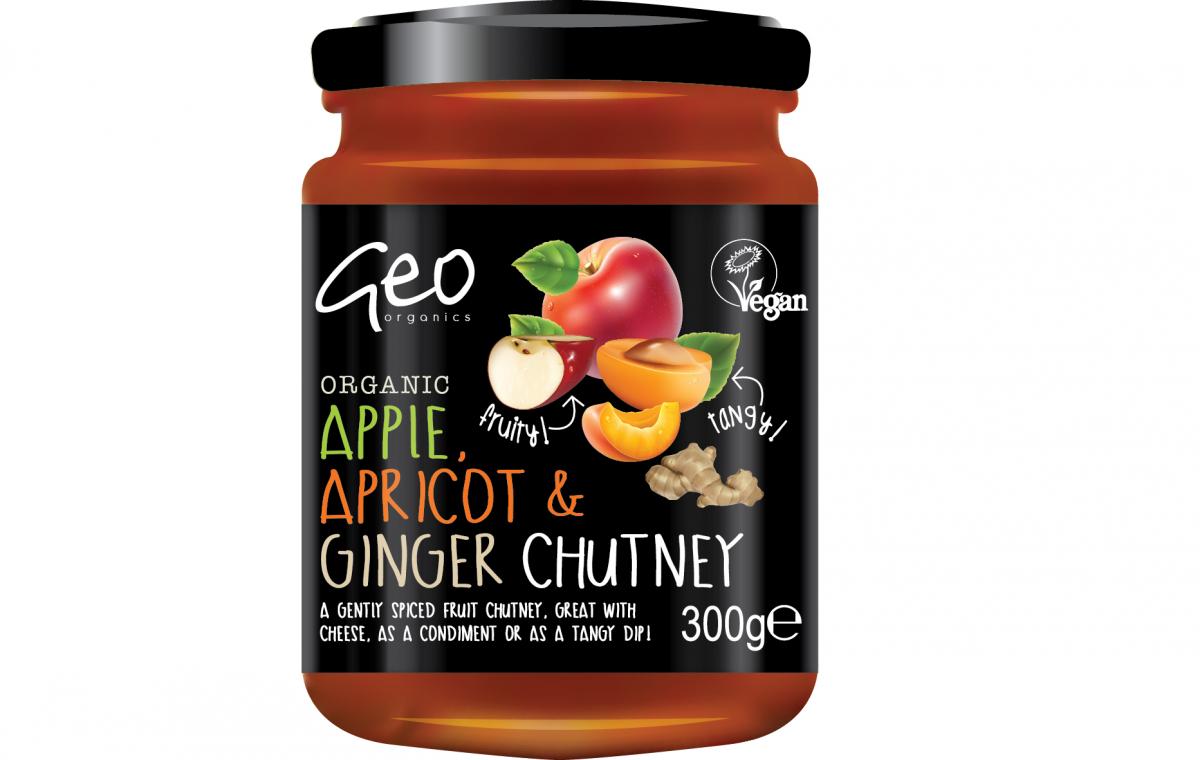 With cheese and crackers on this picnic menu, there's only one thing missing: chutney. Geo Organics have the perfect solution. 
10. Follow Your Heart Vegenaise

 

Once again Follow Your Heart's Vegenaise proves that it is so much more than a condiment. Despite being delicious as a dip or spread inside of bread, Vegenaise is the ultimate coating for a creamy potato salad, a summer picnic staple! We recommend boiling halved baby new potatoes, draining them, slicing spring onions with fresh chives and stirring in enough Vegenaise to generously coat the potatoes. Once cooled, pop it in your favourite tupperware and bring it along to a picnic. Try not to let it get too warm and eat it straight away (we can guarantee it won't last long!). If you fancy another type of salad, check out their brilliant range of vegan salad dressings, too. Available in independent health stores across the world, as well as Planet Organic and Whole Foods.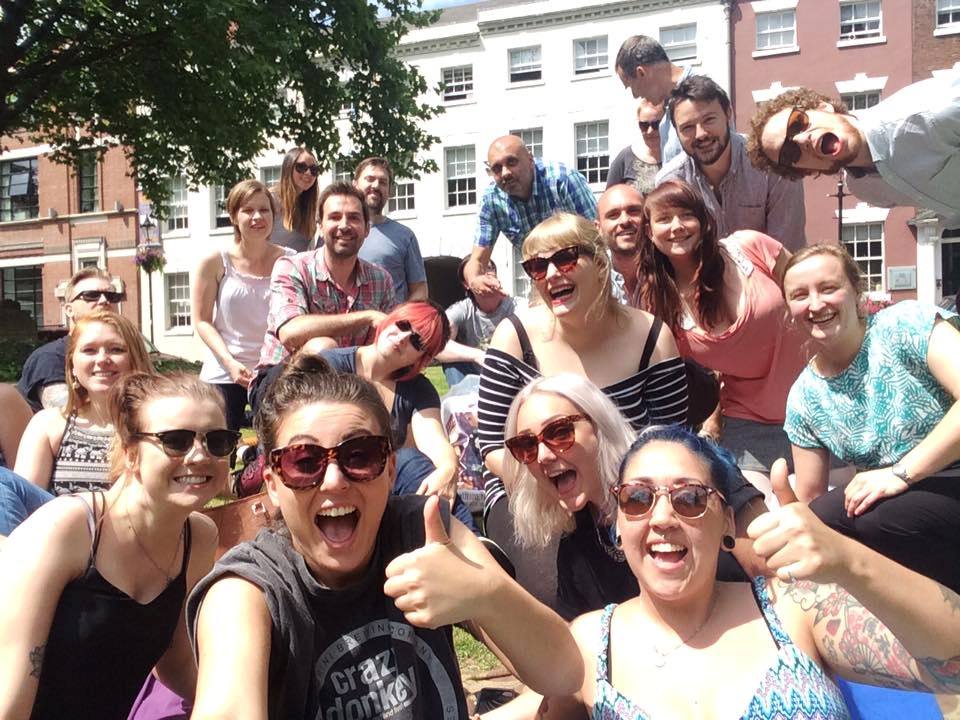 By Abigail Stevens
Would you like to write for our blog? Read our guidelines then email web[at]vegansociety[dot]com with your pitch.
The views expressed by our bloggers are not necessarily the views of The Vegan Society.