Tuesday, 1 November, 2022

It's that time of year again! November is finally here, and we're celebrating World Vegan Month. World Vegan Month kicks off with World Vegan Day on 1 November, and both celebrations are globally recognised, annual events to celebrate the anniversary of the creation of The Vegan Society and the Vegan Trademark.

Not only this, but we celebrate the vegan community across the world, giving all vegans a chance to reflect on just how far the movement has come over the years.
What is World Vegan Month?

World Vegan Month is an opportunity to take a moment to recognise and reflect on the successes of The Vegan Society since our beginnings many decades ago, as well as celebrate the wider vegan community across the globe.
This November, we will also be taking the time to celebrate our trademark holders who have registered over 60,000 products with us, as well as highlight the accessibility and benefits of a vegan lifestyle.
World Vegan Month is an excellent opportunity for us to celebrate the vegan community, including those who have been living a vegan lifestyle for decades, as well as those who have, potentially thanks to the increased accessibility of vegan products, joined the movement recently.
What is the Vegan Trademark?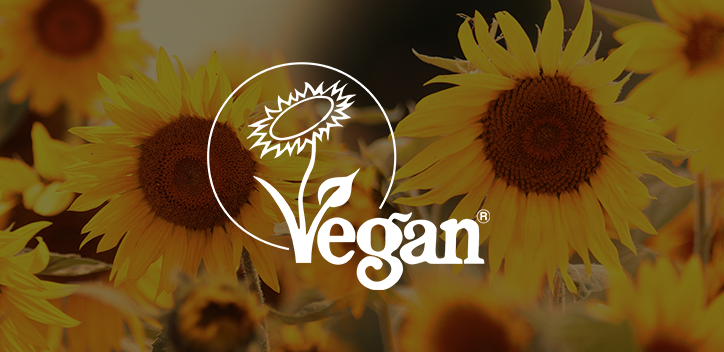 The Vegan Trademark is a certification body for vegan products. With robust standards and thorough checking along the supply chain, the trademark checks both that products are free from animal ingredients and testing at all stages of manufacture, while remaining accessible enough to encourage traditionally non-vegan brands to develop great vegan options. You can read more about our standards here.
The Vegan Trademark is key to celebrating the vegan movement. As the trademark has been around for over 30 years, it has become the most recognised and trusted mark that consumers look for to ensure that the products they choose to buy meet only the most robust standards.
Many holders of the Vegan Trademark have been with us since its beginnings, including our oldest continuous trademark holder BioD, who first registered their washing powder and soaps with us in 1990.
Over the years, this elevated level of recognition and trust for consumers has led us to register even more mainstream names, including Burger King, Wagamama, The Body Shop, ASDA and much more, making access to certified vegan products easier than ever.
How Can I Celebrate World Vegan Month?

World Vegan Month is a great time to join the movement and remind people that choosing vegan products is a more sustainable lifestyle choice. For peace of mind that the products you choose to buy contain no animal ingredients and are free from animal exploitation, you can also remind others to look out for the Vegan Trademark.
Over the month of November, we would also love to hear more about your vegan journey. Whether you have been vegan for a lifetime, or if you have recently made the change, join us in celebrating World Vegan Month by sharing your story.
For example, has there been a product registered with the Vegan Trademark that has helped you change your lifestyle along the way, or has the trademark made it easier for you to shop vegan? Send us a photo and summarise your experience for a chance to share it with our followers.
Follow the Vegan Trademark on Instagram, Twitter and Pinterest at @VeganTrademark, and join in the conversation over on TikTok!
By Jo Cassin, Brand Marketing Officer
The views expressed by our bloggers are not necessarily the views of The Vegan Society.