Friday, 23 September, 2016
Georgina Rawes of Ethical Consumer looks at vegan shoes on the market, and how they measure up environmentally and ethically.

These days it is easy to buy non-leather shoes. However, a shoe isn't truly vegan unless the manufacturer can guarantee that the glue is not animal based. Unfortunately, a lot of shoe brands either use animal glue or can't guarantee that they don't.
We have been on the lookout for 100% vegan footwear. We've researched 32 brands of shoes so you don't have to decipher those using animal glue and those that do not. Via our scorecard, right, we rated companies via five main categories: environment, animals, people, politics and product sustainability.
Best buy companies

In our recent guide we found the following companies only sell vegan footwear.
Blackspot is owned by a not-for-profit magazine based in Vancouver, Canada. They began selling Blackspots to challenge the dominance of Nike and reject sweatshop labour. The company exists to challenge giant corporations by encouraging people to support independently owned businesses. Blackspot shoes are vegan, union-made with organic hemp and recycled tire sole.
Eco Vegan Shoes is an online retailer that sells ethical and environmentally-friendly footwear. They state that there every product they sell carries The Vegan Society's Vegan Trademark. They also only work with ethical production partners and ensure that all products have a low ecological impact.
Vegetarian Shoes uses a synthetic microfibre material used for yachting upholstery which acts as faux leather. All the shoes are produced in factories in England and Europe (mostly Portugal). The shop is based in Brighton but you can also purchase shoes online.
Freerangers makes vegan shoes and accessories from a workshop in the UK and states that its workers share the same working conditions 'as you would expect for yourself'. They also repair all of their shoes rather than waste them, which are made out of recycled denims and vegan canvas. All the products also carry the Vegan Trademark.
Bourgeois Boheme was founded in 2005 by ex-podiatrist and long-term vegan Alicia. All shoes are PETA approved but do not carry the Vegan Trademark. The shoes are made under ethical conditions in Portugal, using eco-friendly Italian vegan leathers.
Wills London produces animal and human-friendly shoes with high-street styles and prices. On its website it claims that the 'shoes match the high street prices dropping the barriers to living an ethical life.' The range of footwear is created using microfibers.
Beyond Skin is a luxury designer brand that produces its footwear in Spain. The brand works closely with its factories to ensure that no-one is exploited. They also try to source its components and fabrics as locally to its factories as possible to reduce its carbon footprint. 
Ethical Wares stocks over 500 vegan and cruelty free products. It has been running for over 20 years and believes that 'the struggle for a better deal for animals cannot be separated from that same struggle for human rights'.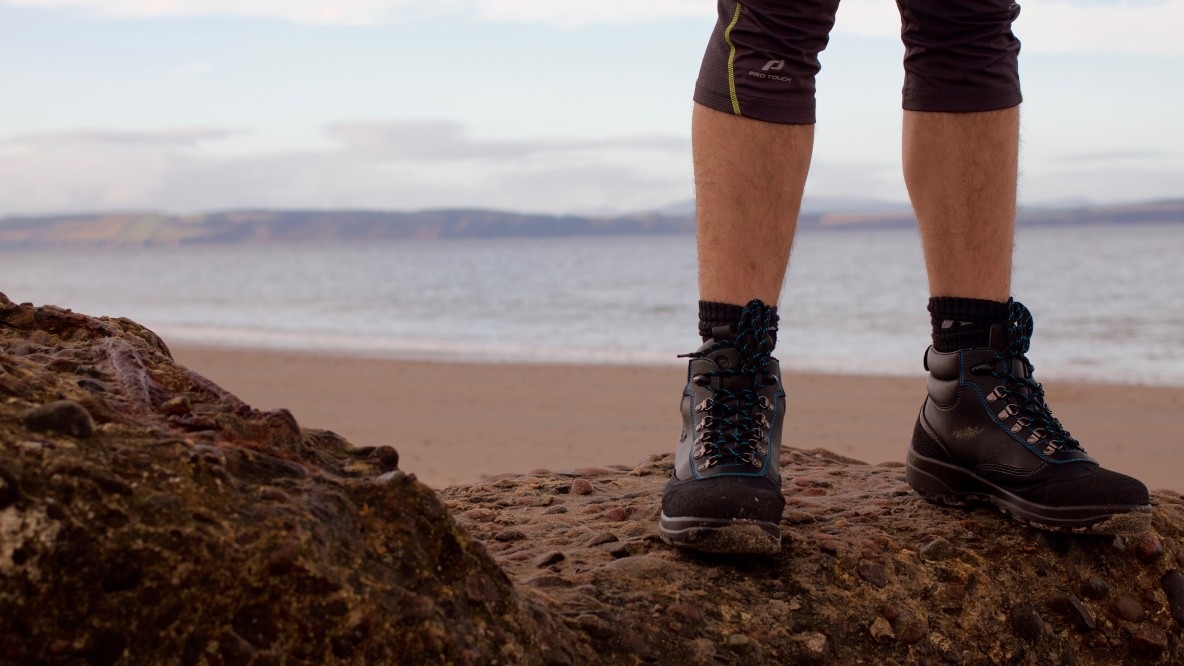 Improvement on the high street

We found the niche ethical brands, such as those listed above, continue to dominate the vegan shoe market. However, we are pleased to see a few more mainstream brands catering for a growing market and offering vegan ranges. For example, we found that you can now wear the vegan ranges of Birkenstocks, Crocs or Dr Martens with the knowledge that they are animal friendly.
However, these high street shoe retailers selling vegan shoes tend to lose marks in other ethical categories. We found some retailers continuing to use types of faux leather that is known to be environmentally harmful. 
Non-leather shoes can be made from a variety of materials. Faux leather, vegan leather or pleather (plastic leather) is usually made of PU (Polyurethane) and polyester or nylon.
While they still have problems (e.g. toxics used in their manufacture), the environmental impact of vegan leathers has been improving enormously. For example, the plastic coated onto fabric is now generally polyurethane (PU) rather than the more toxic PVC (which Birkenstock uses for its vegan options).
Furthermore, the newest forms of faux leather use a water-based method to apply the PU to the fabric rather than the highly toxic solvents that were traditionally used.
Leather vs faux leather

Brian Woodward of Freerangers tells us that "there will always be a clash of interest between environmental and animal welfare concerns, but when you factor in the environmental impact of the leather industry, synthetic fibres are certainly no worse".
This is certainly true when you compare carbon footprint. Of the total carbon footprint of leather shoes, around half is down to the production of leather. This is because of the carbon intensity of cattle farming. So, by buying synthetic shoes you are halving the carbon footprint, which is so important in a time of escalating climate change.
Sustainable solution?

The good news is that new sustainable vegan materials are starting to appear on the market. One example is Piñatex (pineapple leather) now used by Po-Zu and Bourgeois Boheme (both best buy companies).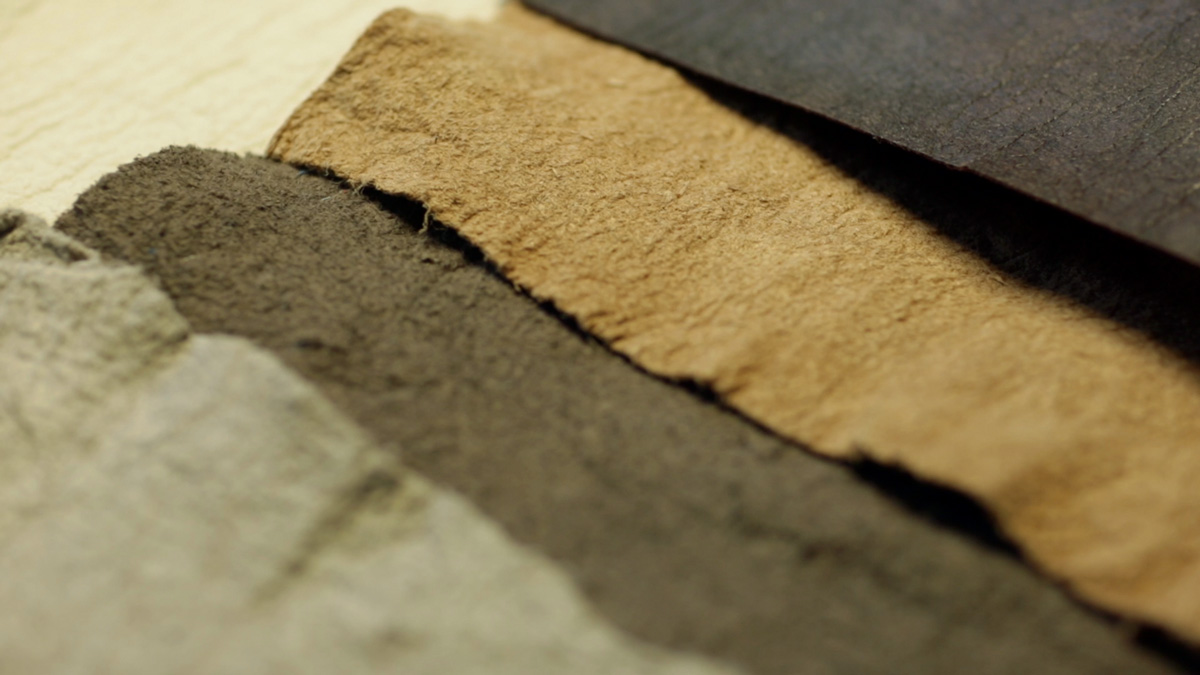 Piñatex is made of 80% pineapple leaf fibres and 20% PLA fibres (from biodegradable plant resources). It takes the leaves from about 16 pineapples to make 1 metre squared of Piñatex.
It was developed by a Spanish designer, inspired by shirts she had seen made from pineapple leaves in the Philippines. It is meshed rather than woven, looks like leather and is strong and breathable.
Ananas Anam, the company behind this new material, works with pineapple-farming communities and states that it wants to ensure "that commercial success is integrated with, and promotes social, cultural and ecological development."
So, if you are looking for companies with explicit ethical agendas, who strive to make shoes that protect people, animals and the planet, we suggest picking one of our best buys.
However, if you're into big brands and are willing to compromise on other ethical considerations, you can comfortably find vegan shoes on the high street.
See more of our best buys in our ethical shopping guide to shoes. You need to be a subscriber to see the information. Subscribe here.
Vegan Society members can get a special discounted subscription to Ethical Consumer: view the offer here. If you're not a member, join today to receive exclusive discounts, a free magazine and more! 
By Georgina Rawes
Want more information on vegan shoes in high street shops? Check out our vegan shoes article here.
The views expressed by our bloggers are not necessarily the views of The Vegan Society.