Tuesday, 11 October, 2022
A new whitepaper, published by the UK's leading vegan charity, highlights recent findings that interest in vegan beauty is at an all time high after growing steadily over the last 10 years.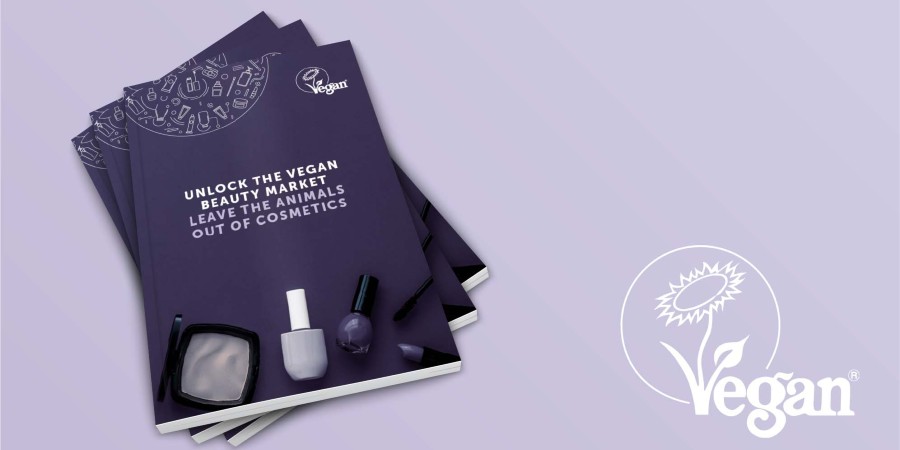 The Vegan Society's Unlock the Vegan Beauty Market, Leave the Animals Out of Cosmetics, includes information about the global vegan movement and outlines what requirements are needed in order to ensure a product can be labeled and sold as 'vegan'.
The 12-page report, which is free to download, also looks into the reasons for the growing interest in vegan cosmetics and toiletries and what the market could look like in future.
While a 2021 report by The Vegan Society found that 56% of shoppers want to see more vegan-verified products across all cosmetic and toiletry products, an earlier survey by the Fund for Replacement of Animals in Medical Experiments (FRAME), found 84% of Brits would not buy a cosmetics product if they knew it, or one of its ingredients, had been tested on animals.
At the same time, data from Google Trends shows that interest in vegan beauty and searches for vegan products has been growing steadily over the last 10 years, while MarketGlass predicts that the global vegan cosmetics industry will be worth a staggering $21.4 billion by 2027.
Katie Grant, B2B Marketing Officer at The Vegan Society, said: "This new whitepaper proves that no industry is moving faster than vegan beauty.  A combination of the rise in the number of vegans globally, conscious beauty trends and the public's negative perception of animal testing mean that it's an exciting time for both vegan shoppers and vegan beauty brands and businesses. We're looking forward to what happens next in this space over the next year or two."
In addition to concerns around animal testing, there are many commonly used ingredients derived from animals that aren't widely known to the public, which can make it difficult for shoppers to know what to avoid when making a purchase. 
That's why it's important to always look for the Vegan Society's Vegan Trademark when adding vegan beauty items to your shopping basket.
The Vegan Trademark allows consumers to be confident in their purchases, knowing that they meet standards, which exclude both in-development, and post-market animal testing as well as ensuring the product does not include any animal products or by-products in the ingredients list.
Of the more than 60,000 products now registered with the Vegan Trademark globally, across food, drink, fashion, household items and more, the cosmetics and toiletries category dominates, making up 45% of all registrations.Want to find out more? Download Unlock the Vegan Beauty Market, Leave the Animals Out of Cosmetics.