VEG 1 Vegan Supplement

The affordable vegan supplement designed for vegans, by vegans.

As a vegan, you will be aware of the lingering concern that a B12 deficiency is going to strike at any moment. With so much conflicting opinion regarding supplementation, it can be hard to know where to start. On one hand, if you supplement absolutely everything that has ever been recommended, you will likely find yourself swallowing 5 plus vitamins a day, and as a result, nursing a depleting bank balance. On the other hand, if you do not supplement, you live in fear of vitamin deficiency.

Finally, an easy and convenient solution has been developed:
One chewable tablet taken once daily
Formulated for vegans by The Vegan Society
Affordable, costing only* 7p per day
7 nutrients in one, covering all your bases: B12, B2, B6, D3, Folic Acid, Iodine and Selenium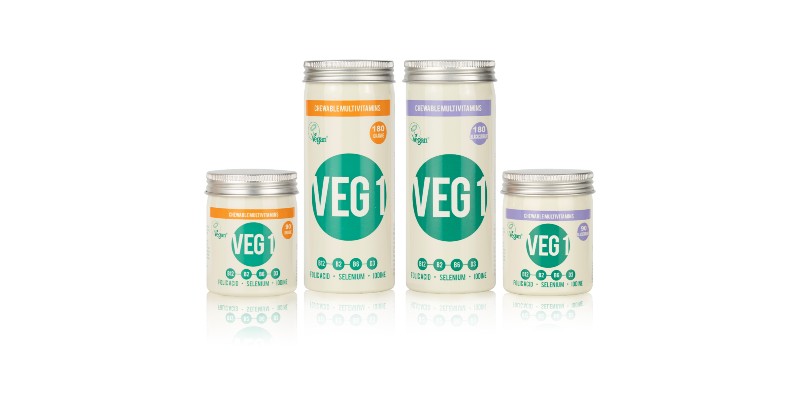 VEG 1, designed by The Vegan Society, is the easiest solution to vegan supplements.

With 7 nutrients rolled into one, this chewable tablet tackles potential weak points in a vegan diet simply, proving there really is no need to complicate a healthy vegan diet!

At just £6.60 for a three-month supply, VEG 1 is the most affordable vegan multivitamin on the market.

And with two flavours to choose from, VEG 1 makes taking your once daily vegan supplement tasty, enjoyable and hassle-free.
*180 VEG 1 tablets costing £12.70 equals 7.05p per day
 
Are you interested in stocking VEG 1? Find out more about becoming a stockist.