Get certified vegan this World Vegan Month

In a world where consumers are becoming more conscious of where they spend their money the call for more vegan-certified products has never been louder. Our updated Vegan Beauty report released last month showed that an astounding 83% of UK shoppers are yearning for more vegan cosmetics and toiletries options, and in 2021 a survey1 showed that over 94% of vegans look for independent vegan verification when shopping – proving that the demand for vegan certified goods is still strong.
At The Vegan Society, we work across a wide range of categories, including food, drink, fashion, beauty, toiletries, homewares, pet care and food services, to name a few. Essentially, any product with a traceable supply chain can get registered with the Vegan Trademark. With over 68,000 products certified – including many firsts such as a violin body, paracetamol, flooring, and fabric made from banana fibre – the possibilities are endless!
The heart of the vegan movement

In November 1944, the founding members of our charity, The Vegan Society, coined the term 'vegan' and sowed the seeds for the world's first vegan society.
At the heart of the charity stands the Vegan Trademark. Established in 1990 by The Vegan Society, this internationally recognised certification has been a cornerstone in making vegan products more accessible.
In 1994, World Vegan Month was born to commemorate the vibrant vegan community. Now, every November, World Vegan Month is celebrated around the world as a time to shine a light on the vegan movement. Kicking off with World Vegan Day on 1 November, World Vegan Month continues to celebrate all things vegan across the globe. This year we are connecting with the many small vegan businesses that make up the core of our certification – and push the innovation we see in the vegan industry.
Our certification works to support businesses of all sizes. Small and medium-sized enterprises hold a special place in our hearts, constituting a large proportion our registrations. We offer tailored quotes based on company size and the number of products, ensuring affordability for all, from emerging startups to established conglomerates. We include product updates and additions within your package, allowing non-vegan brands to grow with us as they expand their vegan-friendly product lines.
Alongside being able to use the trusted Vegan Trademark certification on your packaging and promotions, registering your products with the Vegan Trademark opens doors to a world of opportunities. Our extensive network includes vegan publications, PR agencies, and other vegan charities. Brands that register their products with the Vegan Trademark can collaborate on joint campaigns, gain invaluable market insights, and enjoy unparalleled exposure that's hard to find elsewhere. We also offer a Marketing Toolkit, which provides access to a plethora of marketing opportunities, aiding you in promoting your registered products effectively. You won't be alone on this journey; we're here to support you every step of the way.
Behind the Vegan Trademark is a rigorous process that delves deep into a company's manufacturing and supply chain. We meticulously scrutinize individual ingredients to ensure that the final product meets our high standards. To be registered with the Vegan Trademark, a product must contain no animal-derived ingredients or by-products and must adhere to our strict policy against animal testing. Our meticulous quality control measures are designed to avoid cross-contamination and to verify the absence of animal-derived ingredients in every component.
Proud Vegan Trademark holders

Loveraw
"Our mission at LoveRaw is to make legendary kick-ass vegan chocolate whilst maintaining our honest, transparent and no artificial nonsense roots – which is why we proudly display the Vegan Trademark. As a recognised and trusted vegan certification, we knew that registering our products with the Vegan Trademark meant our vegan consumers would be able to enjoy our products and have confidence in our vegan credentials. The Vegan Society has supported us through our application process and when launching new products, and we are excited to continue working with them in the future!"
Anara Skincare
"At Anara Skincare our desire from the conception of the brand was for our entire range to be vegan. We knew from the start that we wanted more than to just state our credentials, we wanted certifications from trusted and internationally reputable organisations and The Vegan Society was our first choice. As a small startup brand, we are immensely proud that our entire range has been certified by The Vegan Society's Vegan Trademark. Their dedication, guidance, and support has been truly wonderful."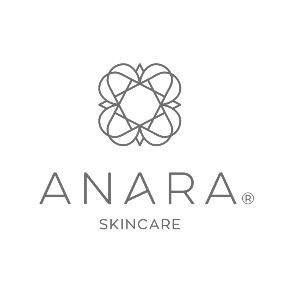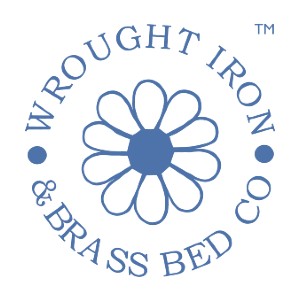 Wrought Iron Bed & Brass Co.
"When I founded Wrought Iron and Brass Bed Co. alongside my husband- authenticity and transparency played an integral role in the ethos behind our family company. While developing this collection of mattresses, I wanted to ensure we did everything right, so meeting The Vegan Trademark's detailed criteria was crucial.
Growing this range has been a wonderful learning experience. One that has made us evaluate and question many elements of our manufacturing practices ensuring that any polishes or compounds used in manufacturing our bed frames are do not contain any animal products.
Following guidance from The Vegan Society and receiving the Vegan Trademark certification - I can hand on my heart say that we have created a range of mattresses that meet the essential criteria of those living a Vegan lifestyle.
After twenties years of bed-making and being able to work closely with The Vegan Society to create this beautiful collection of mattresses- bringing together mother nature's most comforting natural fibres- while upholding our commitment to being green, it has been a glorious milestone for our family company. Validating our commitment to being Britain's most iconic and authentic iron bed and natural mattress maker."
*1. According to Attest surveys completed online for The Vegan Society of 1000 UK and 1000 US Adults February 2021