Monday, 17 December, 2018
Seven major train companies offer vegan options on-board their trains now, compared to just two earlier this year, thanks to our Vegan on the Go campaign.

At the beginning of 2018 we launched the next phase of our campaign, which sought to get more plant-based options onto UK trains, and our members and supporters contacted all the various train companies to request change.
Virgin Trains, East Midlands Railway, Greater Anglia, Grand Central, Crosscountry, Great Western Railway and Hull Trains all provide vegan options since the launch of the campaign.
We are targeting five more train companies and hoping to work with them on improving the vegan menus in the New Year.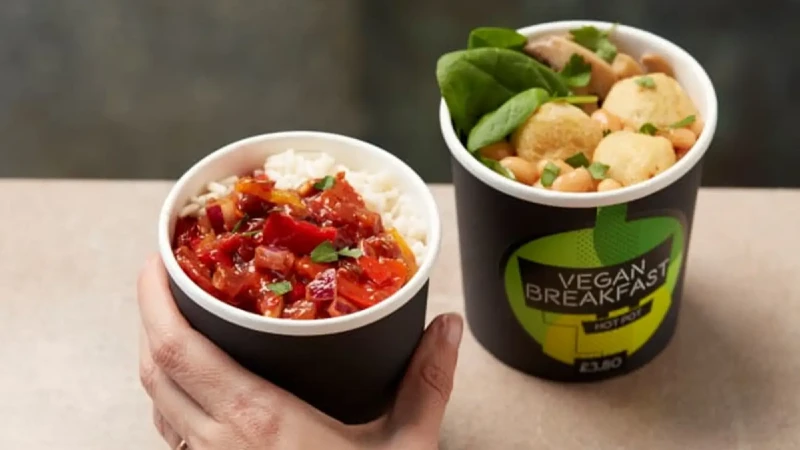 Elena Orde, Communications and Campaigns Officer at The Vegan Society, said: "We are very pleased to see so many train companies make positive changes to their vegan food and drink offering.
"These businesses are showing the way the market is going – vegans need to be catered for, and those who fail to recognise this risk missing out on a growing segment of the market.
"Vegan food options are inclusive of most dietary requirements and often promote sustainability. We're looking forward to working with more businesses on this."
Many companies have upped their vegan game over the course of the year, adding vegan sandwiches, hot meals, cakes and plant milk for use in tea and coffee.
Julie Harper from Virgin Trains says that the firm is invested in changing people's perceptions of vegan food. She added: "Although these options are vegan, they are for everyone. They look delicious and taste delicious in their own right."
Virgin Trains have this year run a large advertising campaign for their vegan breakfast option (below), showing a commitment to providing exciting plant-based options.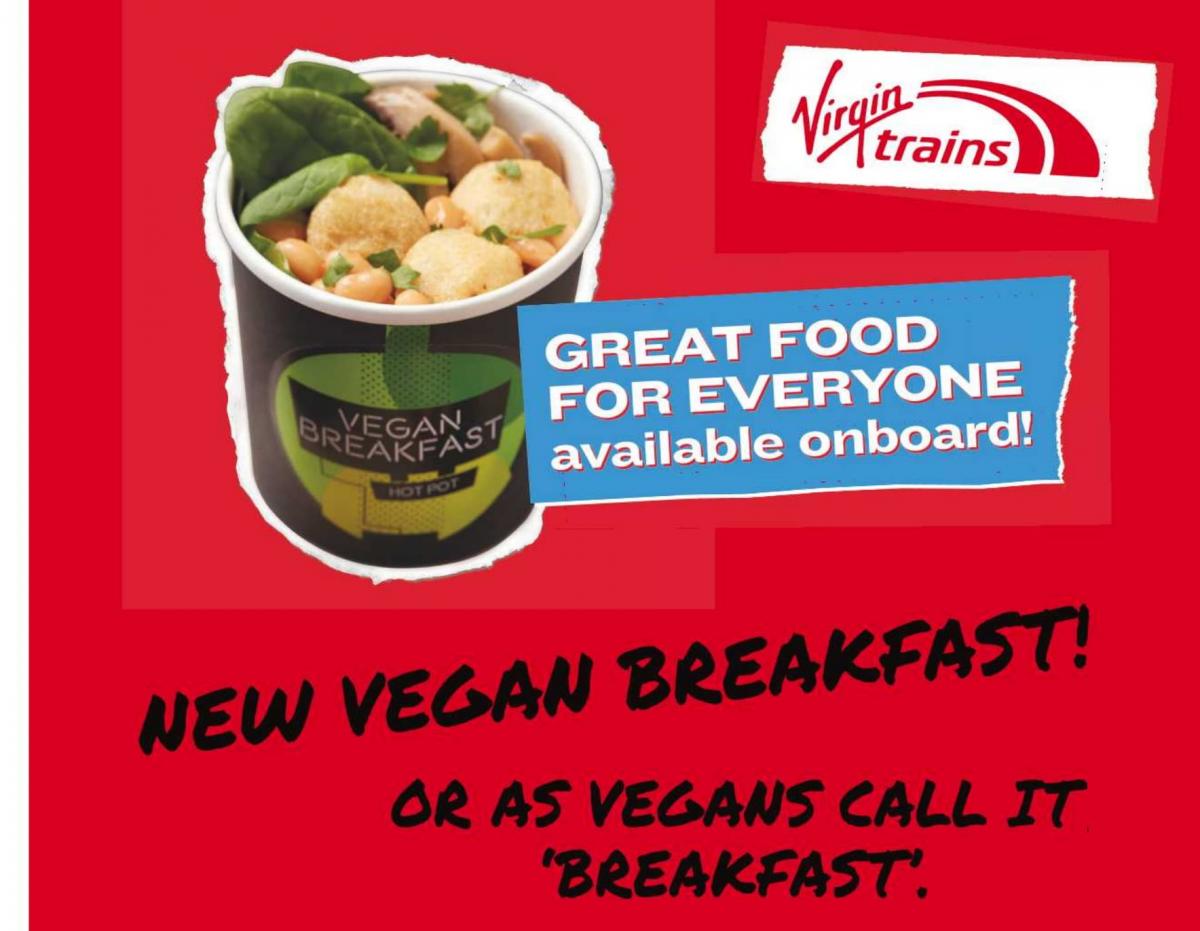 Debbie Pye, Customer Experience Product Manager for East Midlands Railway, said: "Our vegan wrap is now one of our bestsellers. We really are finding that across the board, everyone enjoys vegan products even if they are not vegan themselves. They are selling exceptionally well."
Lucy Wright, Media Officer for Greater Anglia, said: "Vegan options are great because not only do they cater for the vegan community, but they are loved by everyone – from those looking to try something new and different, to those who care about the environment."
In 2019 we will turn our attention to vegan food on-board planes, and looks forward to seeing similar successes in this field.
Train or plane companies wishing to request more information or assistance in providing vegan options can email campaigns[at]vegansociety[dot]com.