Saturday, 1 January, 2011
Fiona Oakes wins Women's Race in North Pole Marathon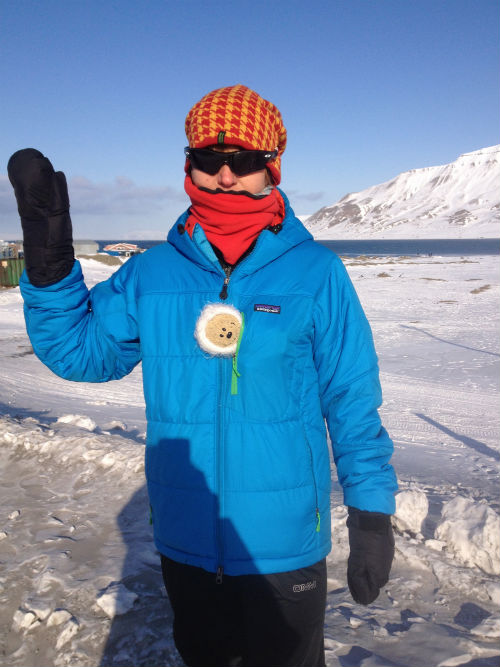 Picture the scene. It's freezing outside. You're sitting on your sofa, snuggled under your favourite blanket, with your fingers wrapped around a mug of hot tea. Would you be keen for a jog in the snow? A few hours of exercise on the ice? How about nipping up to the North Pole to run a marathon?
On her Facebook page Fiona said the day after the race:
"Hi guys, back in Spitsbergen. Job done! It is so cold and brutal in the Arctic I cannot explain. Marathon + Arctic conditions = TOUGH! I knew it was going to be bad but just how bad I couldn't possibly have prepared for. Not just the consequences of running at -30 with a wind chill but for half the course through deep snow.
I haven't got the longest legs in the world and kept falling it was so deep as when you put your foot on it you didn't know if it was frozen enough to take your weight. On one occasion I sank up to my groin, on another I fell on my hand and now have a suspected fractured thumb. [...] Never mind, job done, win in the women's race, new course record and 3rd overall. Can't ask for any more. X"
Everyone has a price. For top athlete Fiona Oakes, it's her unshakable dedication to the vegan diet and lifestyle that gets her off the sofa on those cold, dark, winter nights. She was raising awareness for her own Tower Hill Stables Animal Sanctuary where she cares for 400 animals and The Vegan Society, of which she is an Honorary Patron. But that's just the tip of the iceberg.
Jasmijn de Boo, Vegan Society CEO