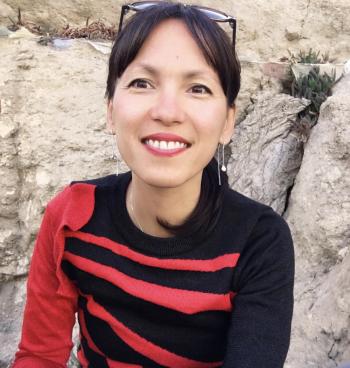 University of Granada, Spain
I am a Doctor in Economics interested in interdisciplinary facets of conscious consumption, vegetarianism and veganism (veg*anism), in relation to human and planetary health and nature connectedness so as to find practical strategies for individual and collective development. The understanding of the vegan phenomenon is complex for its intertwined biological, psychological, social, and environmental nuances. The contribution of my doctoral dissertation is the introduction of ecological interconnectedness in order to shed light on veg*an happiness. The main findings reveal that veg*anism can interact positively with individual and collective wellbeing, which can be sustained in the long term. Accordingly, heightened feelings of being connected to nature may offer a trade-off for hindered levels of cognitive, hedonic, and eudaimonic dimensions of human wellbeing for all food identities, including specific veg*an profiles. In addition, ecological commitment in its facet of active pro-environmental behaviour triggers veg*n dietary adherence (consistency and intention to continue with meatless diet) and has a mediatory role in spreading sustainable eating via an appraisal of the environment. Identification of the common promoting factors for veg*an subjective wellbeing and dietary adherence provides us with a simplified policy implementation of sustainable lifestyles at short and long-term and with a feasible contribution to building happier and more responsible societies (you can download the full version of my thesis here: https://digibug.ugr.es/handle/10481/64646).
I am interested in finding alternative pathways towards human development (physical, intellectual, emotional, and spiritual) in relation to nutrition from economic, social, environmental, and biological perspectives. Veg*anism, internalized as a way of being, gives us a tool for acknowledging the urgency to adopt more conscious food choices and lifestyles for our own health and of the planet. Yet the vegan journey continues forward by influencing other consumption habits since it also promotes a constant search for what is authentic, natural, and pure, either in food or other aspects of our lives so as to nourish the body, mind and soul. Therefore, we ought to erase the artificial elements from our food and lifestyles that harm our organism, society, and global wellbeing, and instead reconnect with what is our natural essence and real needs. I believe that by improving our food choices, we can also change other consumption patterns that deprive our lives and the planet of health and contribute to human misery. Therefore, human development is possible to achieve by implementing tools such as real plant-based food choices and harness thus its nuanced relationships with inner and outer aspects of our environments and communities.
My previous experience in communication within the private sector in different industries has trained me to employ our freedom of expression as a powerful tool that should not be let alone without an important and true message. Therefore, in my work I apply scientific knowledge in praxis, highlighting vegan interconnectedness, embodied in a movement, a way of life, and a more conscious culture that promotes awareness of our acts and behaving as a transferable element to other spheres of our consumerist society which mostly dwells in an urban habitat (Web: https://veganstarworld.blogspot.com  Podcast on Spotify (in Spanish): Veganeando https://open.spotify.com/show/14O4SKllF01P45ogzTZFTC?si=3pvBby8KRduUS4sz...).