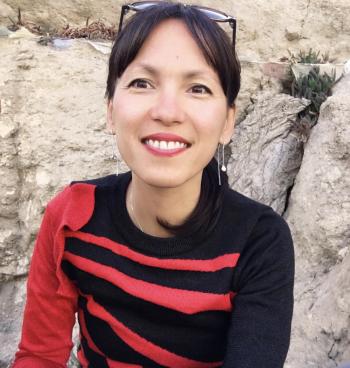 University of Granada, Spain
Dr Jana Krizanova is a university lecturer at the Department of Business Management of the University of Granada (Spain). She has a PhD in Economics and Business by the University of Granada and is specialized in the area of Applied Economics. Her doctoral thesis, titled "The relationship of vegetarianism with individual and collective well-being", explores how human ecological interconnectedness influences on veg*an (vegetarian and vegan) happiness (cognitive, hedonic and eudaimonic) with aim to reach heightened levels of individual and collective wellbeing in the long term.
At the moment, she teaches Business, Human Resources and Strategic Management at the Faculty of Education, Economics and Technology in Ceuta, North Africa.
Her main research lines focus on the study of veg*anism as a tool to evolve our society towards more conscious consumption patterns from multidisciplinary facets in relation to common well-being. Particularly, areas of human flourishing encompassing well-being, happiness, creativity and promotion of meatless diets via more natural ways of life are of her interest. Jana re-joined academia after a robust working experience in communication within an international context that she synergistically harnesses by introducing more effective pedagogical approach with students.