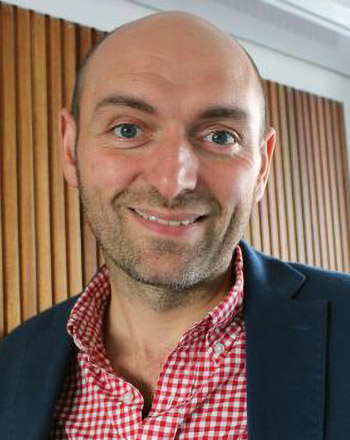 Senior Lecturer, Centre for Research in Media and Cultural Studies, University of Sunderland
Research interests:
Critical Animal Studies; animal rights, suffering, and injustice
Writing the animal
Emotions in culture and society
The embodiment of emotions in running
Writing production processes
Animal Feelings (e.g. despair and denial of animal exploitation; biodiversity loss; vegan fatigue)
Environmental journalism practice and principles, especially animals and biodiversity
Cognitive sciences and the media
Current Research Work:
Exploring relations between animals, identity, and affect
Veganism, vegan practices
Lines of running: the cultural, social, and spiritual experiences of running
Ongoing interest in the processes of writing, especially in relation to animals and affect
Academic Awards and Funding
AHRC Connected Communities: (R)agency? The Lived Practices of Anger; Co-Investigator on anger and injustices felt by creative practitioners. £35-£40k as part of four institution collaboration (2015-)
Paul Hamlyn Foundation Artworks Project; Co-Investigator on perceptions of participatory arts practice amongst creative writing academics: £7.5k as part of larger £247,000 project (2011-12)
ADM-HEA Education for Sustainable Development; Principle Investigator for 'Sparking Sustainability' to build sustainable teaching/learning into curriculum; £4,940 (2010-11)
ADM-HEA Education for Sustainable Development Fund: Founder and Convenor of the MeCCSA Climate Change, Environment and Sustainability Network; £3k (2010-11)
Winner of the Innovation in Teaching Award, University of Sunderland (2008-09)
My book, The Pig in Thin Air, published by Lantern Books, looks at bodily encounters in animal activism and animal protection. I am also contracted to Routledge for the book Environmental Journalism and Writing, which has a large emphasis on the impact of animal agricultural industries and vegan diets, within. Most of my research in the past has been on climate change, media, and emotion, and I've moved over to animal/vegan studies within the past year or so. My creative work is now almost exclusively around animal issues, such as Great and Lesser Birds, Great and Lesser Deaths.
It is important for academics such as myself to be able to work with organisations such as The Vegan Society to ensure what we do matters, and can count (not only as impact in our research exercises).