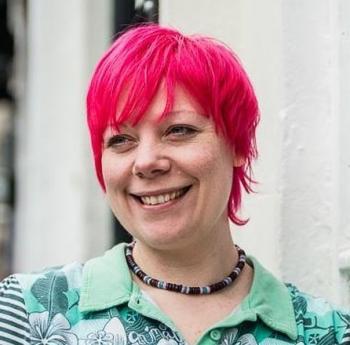 Senior lecturer in Criminology at the University of Huddersfield
Melanie has worked as a senior lecturer in Criminology at the University of Huddersfield since 2007. She has been course leader for the BSc (Hons) Criminology degree for a number of years and recently became course leader for the BSc (Hons) Criminology with Law degree. She completed her PhD in 2018 at University College London. This involved research on spatial crime concentrations (specifically within 'risky facilities') and crime opportunity. Melanie has also published related research on stolen property, offender 'self-selection', and car theft through burglary.
Melanie has previously worked as a Research Fellow with the UCL Jill Dando Institute of Security and Crime Science and prior to this she was a crime analyst with Sussex Police. She has an MSc in Criminology and Criminal Justice (Loughborough) and an LLB (Derby). In addition, since moving into academia, Melanie has completed a PGCert (Crime Prevention and Community Safety), a PGDip (Higher Education Practice), and is a Fellow of the Higher Education Academy. While a student, Melanie also volunteered as a Special Constable and latterly worked as a door supervisor.
Melanie is a committed ethical vegan and has been for many years. She has researched and written about 'green criminology' since 2010, with a particular focus on illegal trade in endangered species (under her former name, Wellsmith), sentencing (including research carried out for the WWF), and nonhuman animal victimology. She has various publications in academic journals, and has written for the Conversation, as well as member periodicals. Melanie is particularly interested in crime prevention through opportunity reduction and ethical interventions against crime involving nonhuman animals, as well as the construction and responses to (currently) 'legal' forms of harm to nonhuman animals.
Melanie teaches green criminology and 'wildlife crime' as part of a third year core criminology module at the University of Huddersfield, and supervises undergraduate and postgraduate research students pursuing a range of topics, including those involving harm to nonhuman animals. She regularly reviews papers for several journals, and has also acted as an expert referee to European Research Council Starting Grant. In 2017, she also advised the judiciary of Sabah and Sarawak (Malaysia) on the introduction of sentencing guidelines for environmental crimes.
Pure profile: https://pure.hud.ac.uk/en/persons/melanie-flynn
Google Scholar list of publications: https://scholar.google.co.uk/citations?user=6pVhyJIAAAAJ&hl=en&oi=ao